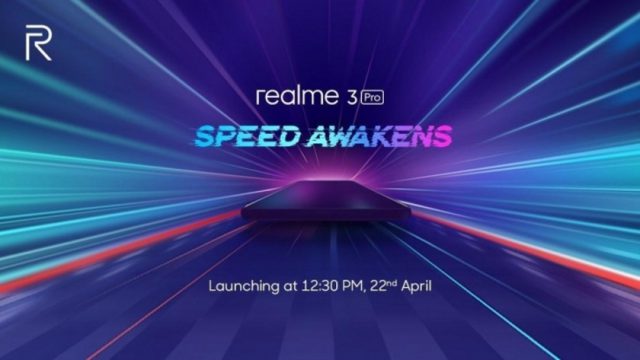 After the release of the Realme 2 Pro last year, the OPPO subsidiary company confirms the release of their latest device. The invites for the Realme 3 Pro was already shared by the company's Indian CEO via Twitter. The launch event is set to happen at Delhi University Stadium in India on April 22.
Read: Realme 3 Pro to launch with Snapdragon 710 CPU, 6GB RAM
The only expectations are that the upcoming Realme 3 Pro could compete with the Redmi Note 7 in terms of specs. However, it is still not clear whether the 3 Pro will be a budget smartphone worth the specs. Then again, stay tuned for more updates on the Realme 3 Pro launch!
Read: Realme 3 vs Samsung Galaxy M20 Full Review Comparison
Realme 3 Pro rumored specs, price, availability in the Philippines
Display: 6-inch Full HD+ notched screen, Gorilla Glass
Design: Glass and polycarbonate
CPU: Snapdragon 710 octa-core processor
GPU: Adreno graphics
RAM: Up to 6GB RAM
Memory: Up to 128GB internal, microSD card support up to 512GB
Camera: 48MP dual camera
Selfie: high-res front-facing camera
Connectivity: 4G LTE A, Dual SIM, GPS, Bluetooth 4.2, USB Type-C
Security: fingerprint scanner
Battery: 4000 mAH, Quick Charging
Release date: May 2019
Price: Estimate at $180 to $200 or P9,000 – P11,000 depending on model and memory configurations