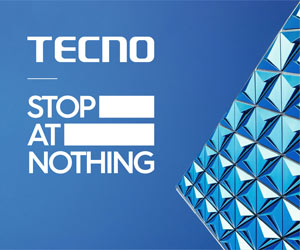 Huawei has partnered with the German camera lenses maker, Leica, since the launch of P series and until on the latest Huawei P30 and P30 Pro. It is regarded as one of the world's leading camera lenses maker in the world. But is it worth your money having this premium and branding on your mobile phones?
Read: Nokia 7 Plus vs Huawei Mate 20 Pro: ZEISS and LEICA Camera Battle
Here are the reasons why we should not trust Leica cameras in your next smartphone upgrade:
1. Pale selfie camera
We love to take pictures using our smartphones whenever we go at any time we want. Selfies have greatly impacted our daily lives.
Selfie using Huawei Mate 20 Pro looks very pale despite having 24MP f/2.0 front-facing camera. It looks bright but the skin tone is a downer. Most of the time, it softens your skin color even if the beauty level is at 0. Portrait selfies also do not impress so much.
Look at some of the selfie shots below:
2. Brighter images but colors are inaccurate and unnatural
Not just its selfie camera, Huawei Mate 20 Pro also struggles its triple-rear Leica-engineered cameras. Sometimes, the colors aren't accurate. The post-processed images are bright and detailed thanks to its 40MP primary sensor but the color reproduction, saturation, and contrast in Photo mode do not impress well. Night mode has an advantage but as we previously compared the midrange Nokia 7 plus against Mate 20 Pro's camera performance, the former wins.
Check this camera comparison:
VERDICT
Even considered as one of the most high-end lenses makers, Leica cameras in Huawei phones still struggle at some points. For a normal user who doesn't want to spend too much money for a smartphone upgrade, it is not a must. You can consider midrange smartphones like Vivo V15 Pro that also has triple-camera system proven to be good at daylight photography. Nokia 7 plus with ZEISS cameras also produces more vivid and vibrant colors. Both of these devices are midrange phones at very affordable price points.
Truly, not all flagships are the best. You don't need to spend too much of your bucks. After all, all we need is a convenient smartphone— a companion and our daily driver.
Read: Vivo V15 Pro Review – Best midrange phone for its price?
Read: Smartphones with Under Display/In-Display fingerprint sensor (2018-2019)