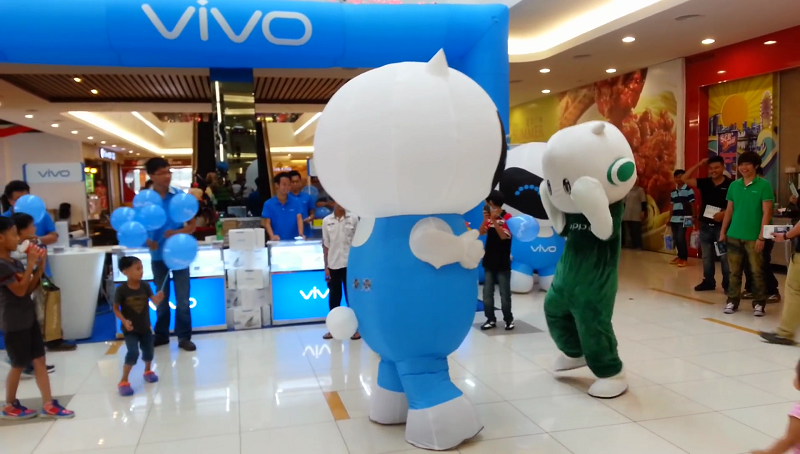 OPPO Number 1 Smartphone Vendor in China
While we normally see names such as Apple, Samsung, and Xiaomi taking the top charts, a certain Chinese vendor governs one of the largest smartphone markets in the world.
According to IDC, a premier global provider of market intelligence, OPPO nearly grabbed half of the market in China.
If that's not surprising enough, Samsung and Apple did not even slip into the top 3.
Huawei nabbed the 2nd spot while Vivo stole the third spot.
The 4th spot belongs to Apple while Xiaomi completes the top 5 list.
As for Samsung, the South Korean company joins the 'others' list.
For the year 2016, OPPO had a preliminary shipment volume of 78.4M. Coming from 2015's 35.3M performance, OPPO saw a 122.2% Year-Over-Year Growth.
Huawei came up close on numbers with 76.6M for 2016 but with 21.8% YoY-Growth.
related posts:
Vivo also had an impressive 2016 with 69.2M shipment volume that translated to 96.9% YoY-Growth.
Apple and Xiaomi came in with 44.9M and 41.5M, respectively.
Despite the big numbers, both companies saw a decline with -23.2% for Apple and -36% for Xiaomi.
This is the first time Apple saw a decline in the Chinese market even with the release of the Jet Black iPhone 7 variant.
related posts:
But this doesn't mean that Chinese vendors took away Apple's market share in China, according to IDC.
In addition, most Apple users are said to be 'holding out' for the upcoming iPhone 8 that will boost the brand's growth for 2017.
What's next for Chinese vendors
So what could we expect for 2017 from the Chinese vendors? IDC made a quick insight for that:
Top vendors will continue to take up a larger share of the market while smaller brands will begin consolidation;
Chinese vendors will continue to focus on their international expansion plans;
Dual cameras and curved screens will be the launching pad of the Chinese vendors;
Being aggressive with other new technologies such as flexible screens, augmented reality, and other new areas.
see also:
What do you think of OPPO Number 1 Smartphone Vendor in the Chinese Market?
Was your brand mentioned on the top list?  
Feel free to comment your smartphone brand in the comment section below.
{IDC}