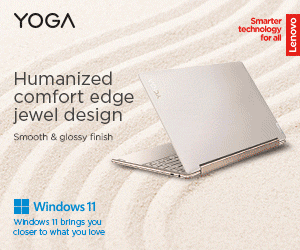 Soon, travelers flying within the European Union (EU) can fully use their mobile devices while in flight, including their smartphones.
The European Commission concluded that airlines could deploy 5G technology on board planes in addition to slower mobile broadband.
Although the specifics of how it will be implemented are still being determined, this could mean that passengers will no longer be obliged to put their phones into airplane mode before boarding an airline.
The 30th of June in 2023 will mark the end of the grace period during which member states must make the 5G frequency bands suitable for use by aircraft.
Users will be able to use all of the functions of their phones while in flight, including making calls and using data-intensive apps that stream music and video. This will enable people to use their phones usually.
According to Thierry Breton, the EU Commissioner for the Internal Market, the proposal will "allow innovative services for people" and assist European enterprises in expanding their operations.
According to him, "the sky is no longer a limit" regarding the possibilities presented by lightning-fast and high-capacity connectivity.
Airplane Mode Gone
Since 2008, the EU Commission has set aside certain frequency bands specifically for use by airplanes. This has allowed certain providers to provide internet access while flying.
However, this service has traditionally been relatively slow because it relied on equipment to connect individuals via a satellite between the airplane and the ground.
The new system will take advantage of the substantially higher download speeds given by 5G, which, according to mobile network EE, can be over 100Mbps. This will make it possible to download an entire movie in minutes rather than hours.
According to the chief executive of the UK Flight Safety Committee, Dai Whittingham, who spoke with the BBC, airplane mode became historically significant because there was a shortage of knowledge about how mobile devices affect aircraft.
He said that there was a concern that they could interfere with automatic flight control systems.
After much testing, it has been discovered that the possibility of interference is quite remote. Once you are airborne, it is strongly recommended that all electronic devices be switched to airplane mode.
Concerns have been raised in the United States regarding the possibility that the frequencies used for 5G could cause interference with aircraft and perhaps result in inaccurate height readings.
On the other hand, Mr. Whittingham stated that this is not a problem in the UK or the EU.
He explained, "There is much less prospect of interference" as a result of the following: "We have a separate set of frequencies for 5G, and there are lower power settings than those that have been permitted in the United States."
"The general public that travels wants 5G. The authorities in charge of regulation will make that option available, but they will also take precautions to guarantee that whatever they decide to do is risk-free.
The BBC has requested a comment from the Civil Aviation Authority, the agency responsible for ensuring aircraft safety within the UK.