It appears we're going to see the Galaxy S Series a little bit early, much like the Galaxy Note 20 Series this year. And what best way to spice up the rumors than releasing official-looking renders of the Galaxy S21 and the S21 Ultra or Galaxy S30 and Galaxy S30 Ultra, depending on how Sammy wants to call it. Coming from @OnLeaks on Twitter, he rarely gets his information wrong, so this may just be our best look yet at Samsung's next premium phones.
Galaxy S21, aka Galaxy S30
Starting with the Galaxy S21, the device appears to retain the same Cosmic Gray colorway of the S20 Ultra, but with a more noticeable matte finish. And yes, there's that weird camera module on the top-left corner. Though it may appear as if it's removable, it's not. According to the report, the metal frame extends to the camera module, which as a result, looks like a visor of some sort. Within the module are three camera sensors, with the LED flash sitting outside of it. 
Moving to the front, there's no curvature on the sides of the display, and the centered-pinhole selfie camera stays the same. However, the bezels are noticeably thinner and may just be symmetrical. The screen size is 6.2″ diagonal, making it a small phone by today's standards. On the other end, the dimension is 151.7 x 71.2 x 7.9mm, with 9.00mm if the camera hump is to be included.
Galaxy S21 Ultra, aka Galaxy S30 Ultra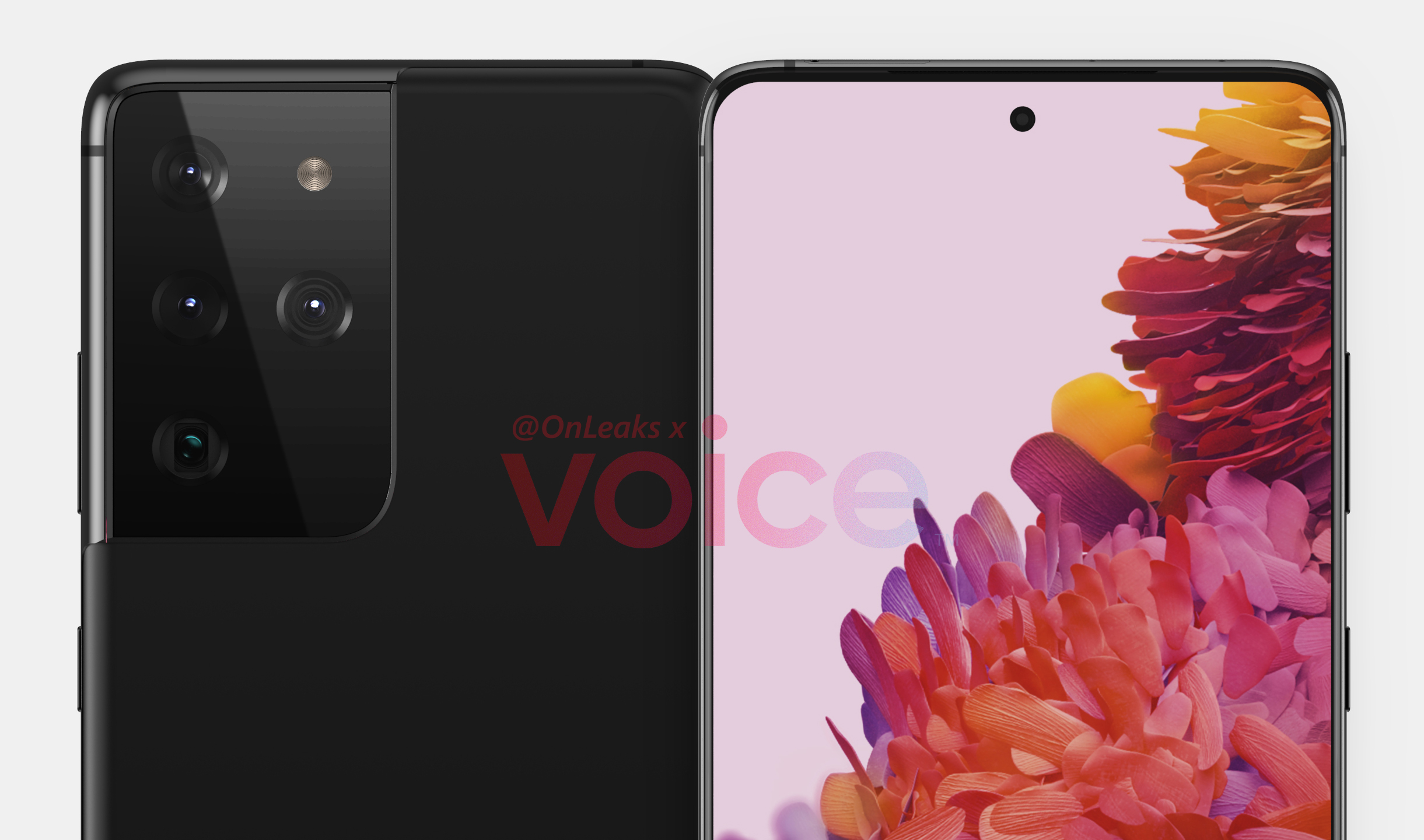 As for the Galaxy S21 Ultra, the more premium phone has a bigger footprint and comes in a black matte finish. Retaining the same visual aesthetic, the camera hump is much bigger as it almost took half of the top portion. There are still three cameras, but the LED flash is found within the camera module. The selfie cutout looks a lot smaller due to the bigger screen size, which is claimed to be between 6.7″ and 6.9″ diagonal. The Galaxy S21 Ultra is yet another hefty phone, measuring about 165.1 x 75.6 x 8.9 mm, and 10.88m with the camera hump.
We typically see the Galaxy S Series get released around March, but, according to the leak, the rumors surrounding the release date being January 2021 seem to be more likely than ever.