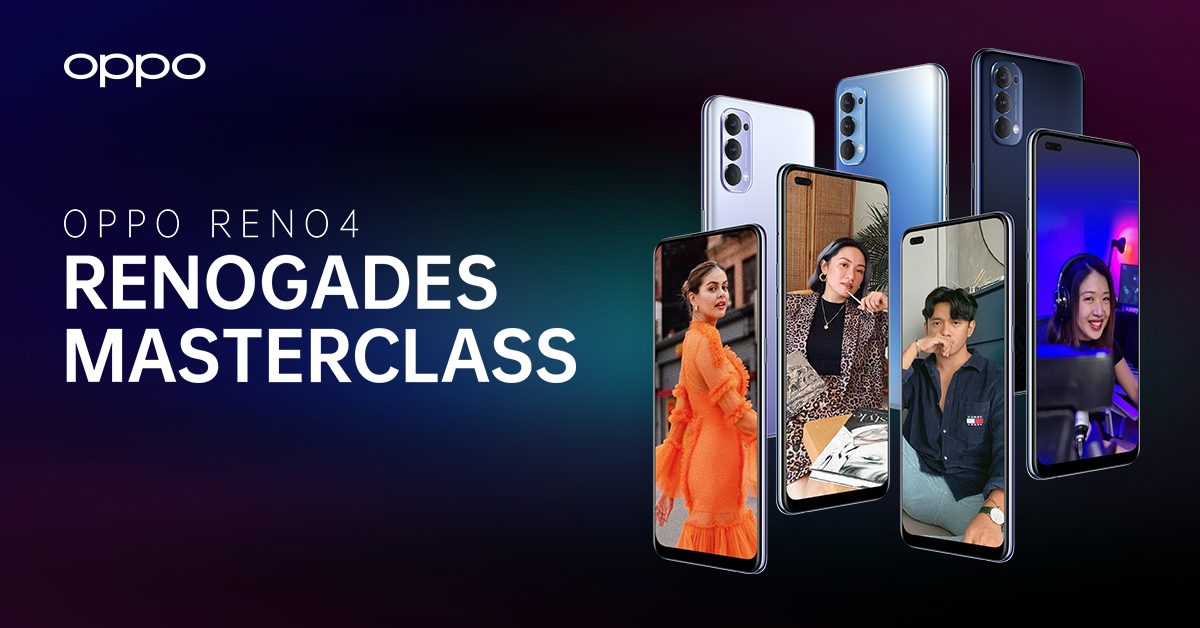 With Reno4, OPPO wants to inspire you to show off the #ClearlyTheBestYou through Instagram, Facebook, Twitter, or any social media platform. Starting October 20th, at 5PM, you can join lifestyle and fashion gurus Laureen Uy and David Guison with The Basics of Your Social Media Feed! to learn how to perfect your posts, curate your feed and find creative inspiration that works for you.
On October 27th, actress Janine Gutierrez and Unbox's Lea Cruz will host a live video to level up your vlogging game by learning vlogging etiquette and basics, including how to come up with ideas when creating and editing videos, tricks on lighting, angles and special camera features to amp up your vlog.
Lucky viewers will also get a chance to win special OPPO prizes if they answer correctly during the pop quiz in the masterclass. You can join OPPO Reno Renogades Masterclass starting today! Just visit the page below.
READ: OPPO Reno4 vs Samsung Galaxy A51 Specs Comparison – Closer Than You Think