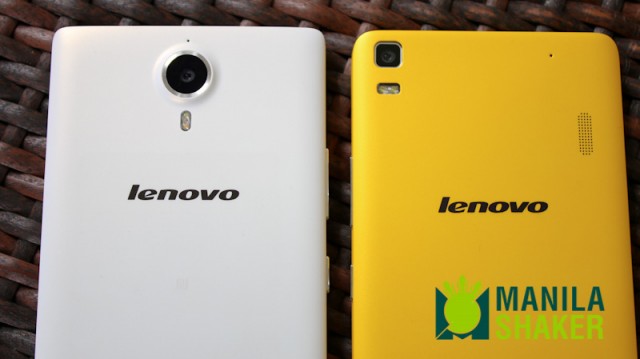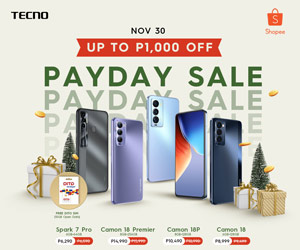 Lenovo K80 was just recently released in Philippines, just few weeks from K3 Note's (K50) availability. Both offer Full HD 1080p screen, Android 5.0 Lollipop OS, 2GB RAM (4GB max on K80) and 13MP camera, and with few differences. But in real test we found several reasons aside from differences that would probably help you deciding which one to pick.

Design
There are only subtle changes from K3 Note to K80's design. These include re-positioned camera and added silver accent on K80. The speaker has been moved too from top to mid bottom. All are solid and sleek with K80 being a hairline thicker and few grams heavier.
It's also worth noting that K3 Note offers removable back cover and battery. Rather than having a removable cover, K80's SIM and SD card slot can be found on the right and left side, respectively.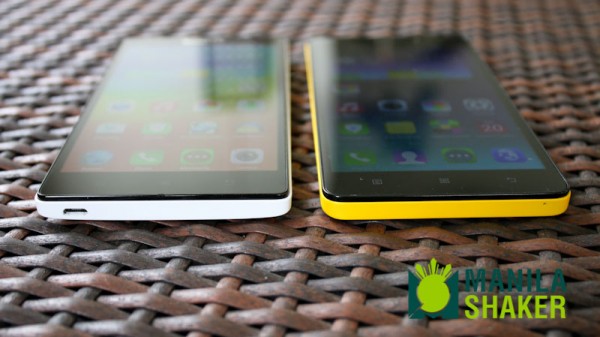 Lenovo K80 is a reborn from K3 Note. So I think each will receive a point, specifically for K3's flexibility and K80's refined back design.
Winner: Tie
Display
The Lenovo K80 and K3 Note have similar 1080 FHD IPS display. The colors on K80 are more vivid which is more true-to-life. On the other hand, the K3 Note has brighter screen giving it an edge in sunlight legibility. Considerably, both are good with no major issues found.
Winner: Tie
Camera
We were surprised how the Lenovo K3 Note performed well against K80 in our camera test. Despite having similar 13MP sensor and K80 with OIS, the K3 Note produced sharper, brighter and more accurate shots than K80. You can check the photos below.
Winner: K3 Note
Performance
In our performance test, we focused on actual comparison through boot-up and game speed test. We also made some benchmarks but we didn't include it in our test. But you can find more benchmark results in our review posts.
Event though K3 Note has higher benchmark scores, it still lagged against K80 in boot-up and opening a game.
Winner: K80
Speaker
Both have good speakers but we find the speaker on K80 to be marginally better in terms of loudness and clarity.
What we don't like is the fade effect in playing the track in both music players. Only using another music player could rid this effect if it bothers you.
Winner: K80
Pricing & Verdict
The price gap between Lenovo K80 (P12k average) and K3 Note (P8k ave.) is a bit high, so most would end up buying the K3 Note instead.
But with our results, the only reason I will buy the K80 over the K3 Note is because of the battery life. Though we don't have numbers to show, I'm using the K80 right now its battery life looks promising than the K80.
| | |
| --- | --- |
| Lenovo K80 specs | Lenovo K3 Note specs |
| Intel 64-bit Atom 1.8GHz Z3560 quadcore | Mediatek MT6752 octacore 1.7Ghz Cortex-A53 |
| 2GB/4GB of RAM | 2GB RAM |
| 5.5-inch full HD IPS display, 1920 x 1080 resolution | 5.5-inch full HD IPS, 1920 x 1080 |
| 32/64GB of storage, expandable via microSD up to 32GB | 16GB |
| 13-megapixel rear camera, auto-focus lens with dual-color Real Tone flash, 1080p video, HDR, OIS | 13-megapixel rear camera, autofocus, dual-LED flash, HDR |
| 5-megapixel front camera, f/2.0-aperture, wide-angle 85-degree lens with Selfie Panorama | 5-megapixel front camera |
| Dual SIM | Dual SIM |
| 3G, LTE | 3G, LTE |
| WiFi, Bluetooth, GPS, A-GPS, NFC, MHL | WiFi, Bluetooth, GPS, A-GPS, NFC |
| Android 5.0 Lollipop with ZenUI | Android 5.0 Lenovo Vibe 2.5 |
| 4000mAh battery | 3000mAh battery |
| Php12 average (32GB, Intel Z3560) | Php8k average |
| Black, white, red | Yellow, white |
Related posts and videos: