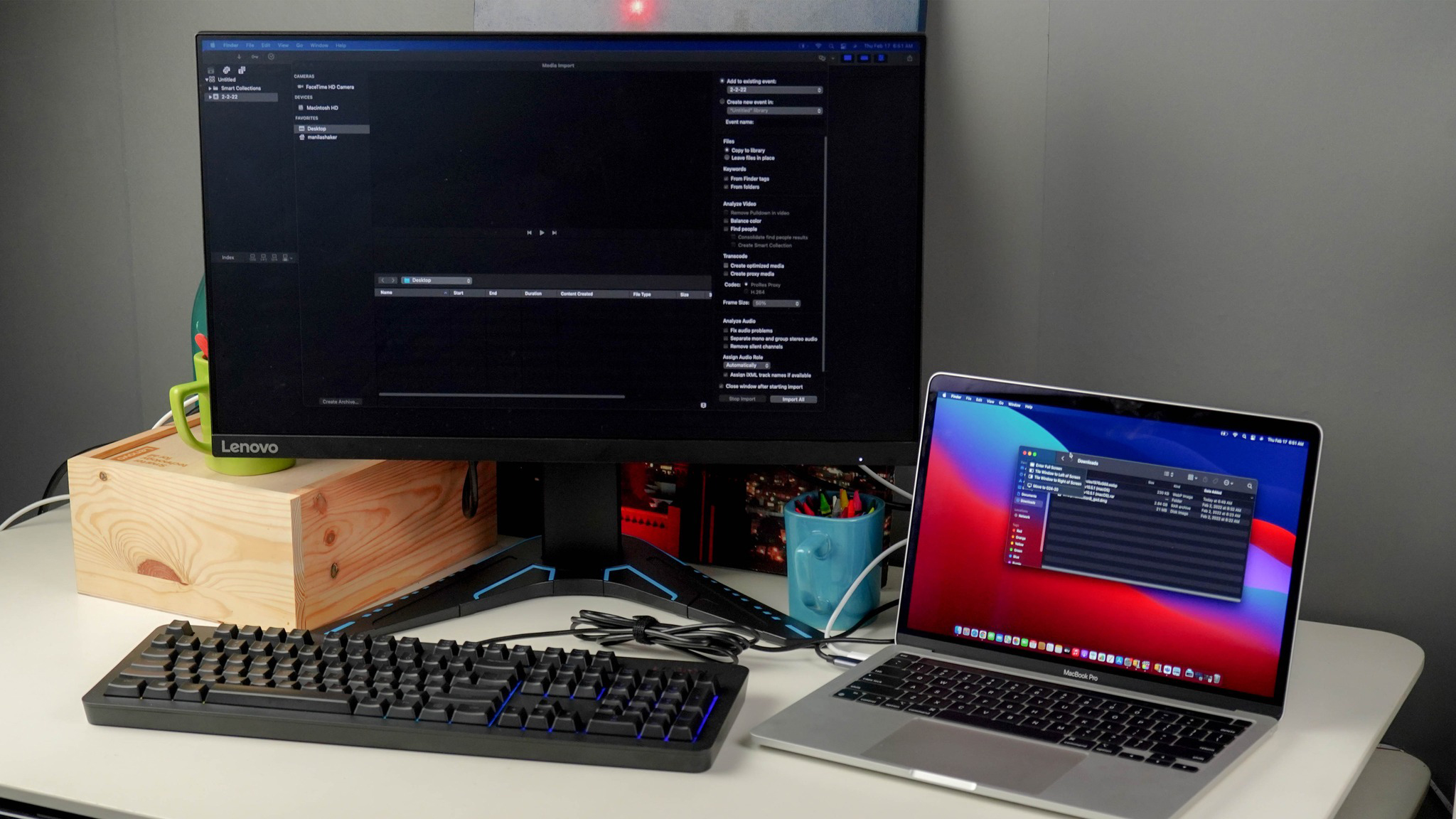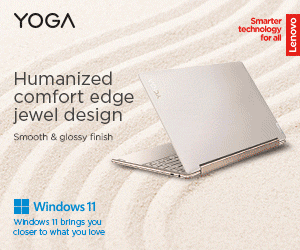 Most of us are in a home office setup these days due to Covid-19. The pandemic itself has been a burden to us all, but we learn to adapt in these hard times. Today we are going to show you what monitor we are currently using in our home office station along with the necessary accessories that you can use to maximize productivity
PERKS
Having a bigger monitor or could be your 2nd monitor, is a big relief in terms of viewing space and productivity. Given that, a home office gives you a work vibe wherein it can make you feel like you're in an office building. Working with another monitor can be helpful especially when we open a lot of software like word, excel, chrome, and many more. Switching tabs from one software to another with a single monitor can give us repetitive stress on our fingers and wrist.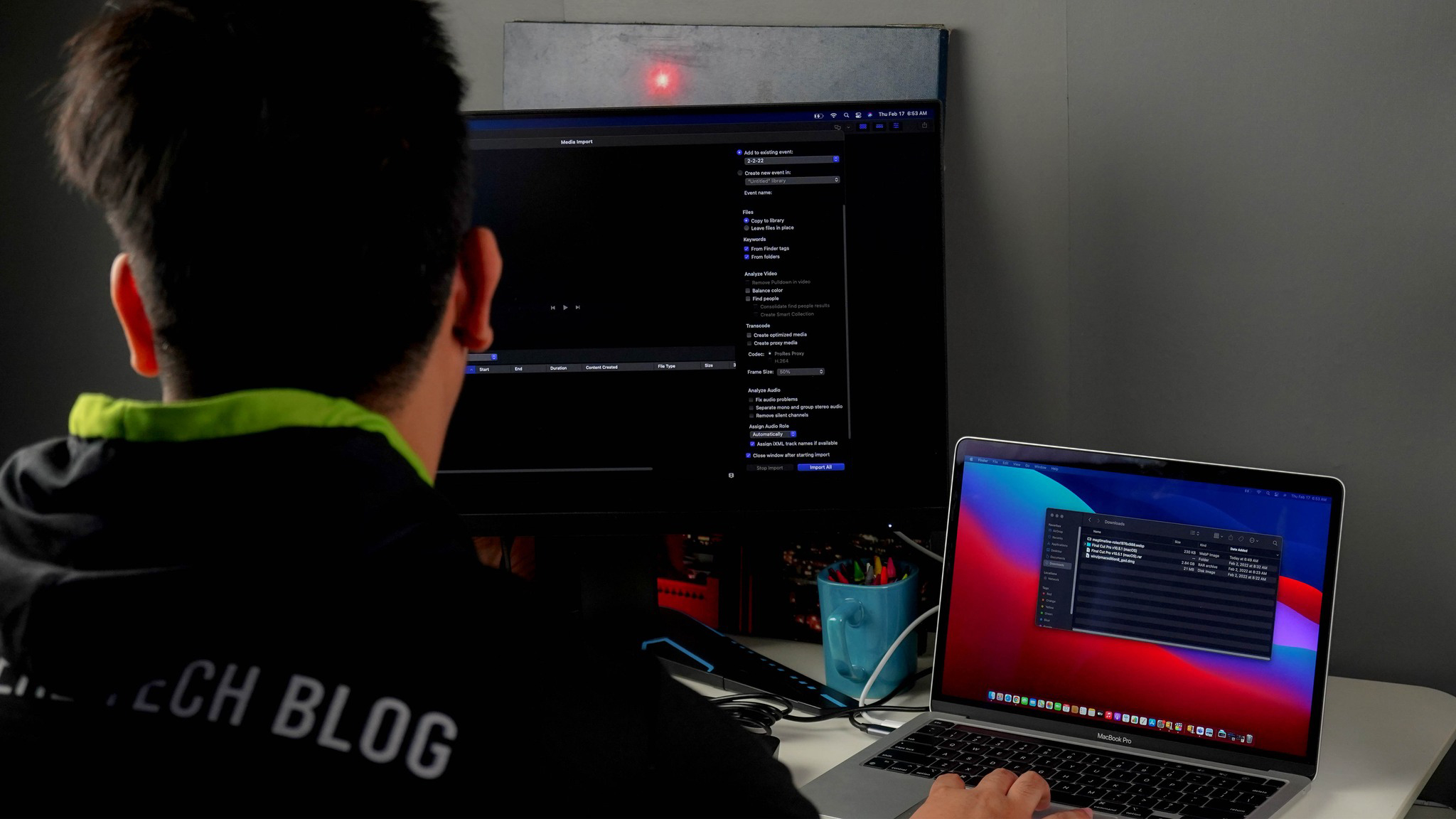 In addition, countless tabs that are on top of each other give us a hard time switching on our preferred tabs. Unlike having a bigger monitor to minimize the windows or make it smaller will have a big impact. The advantage of having a 2nd monitor gives us more perspective and more tabs we can open and view it all at once. We don't have to worry about switching screens tab by tab. Just to share it with you, in our office we use an Apple Macbook Pro that has a 13-inch monitor display. It is not much of a viewing space so we got ourselves a Lenovo G24-20 monitor for a dual-screen setup.
LENOVO G24-20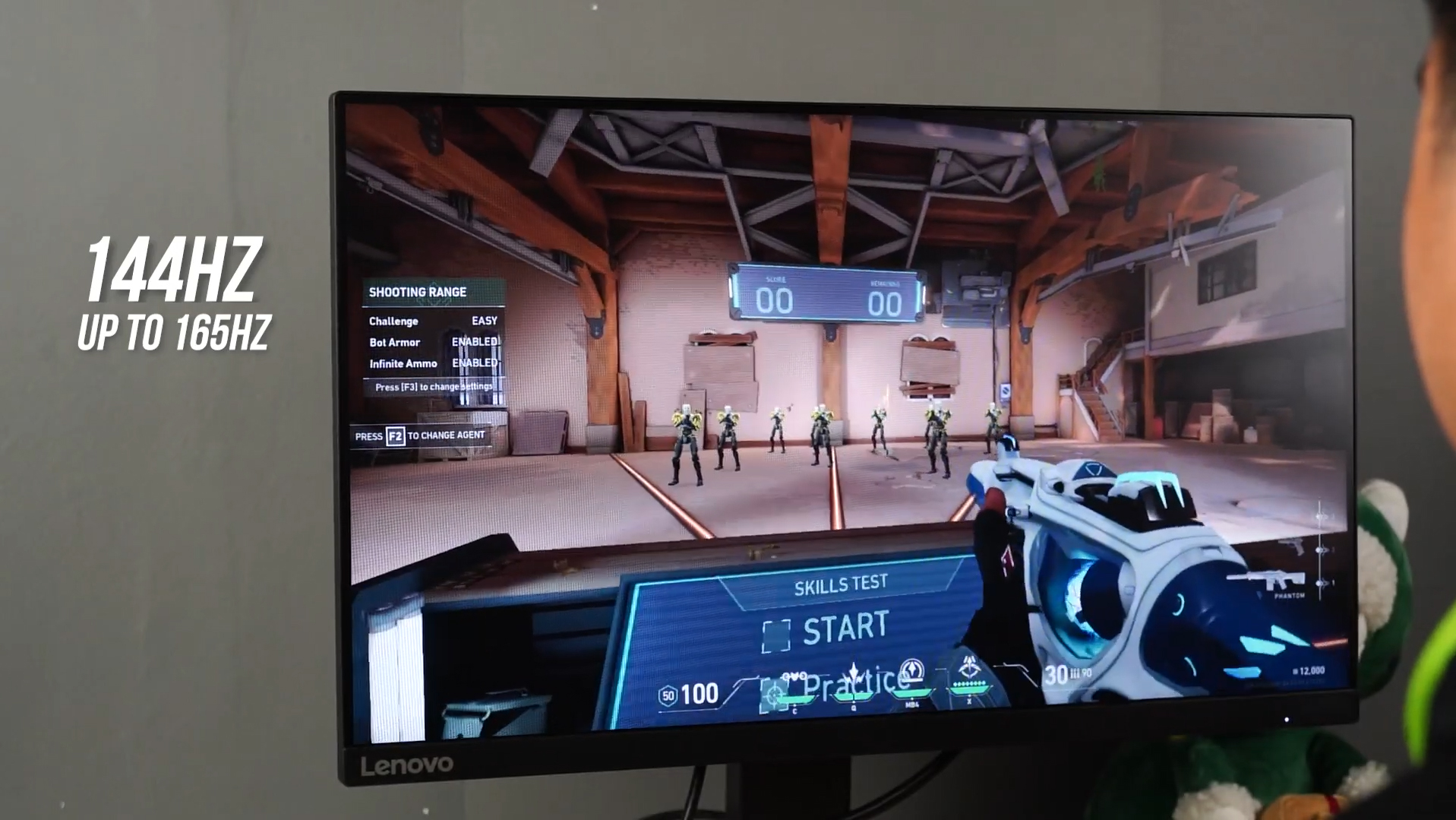 The Lenovo G24-20 is a 24 inches monitor that is an all-rounder in terms of gaming and for work stuff. It is a 144hz monitor that can be overclocked to 165hz if you are more of a hardcore gamer who loves to play fps games like Counter Strike, Valorant, and Call of Duty.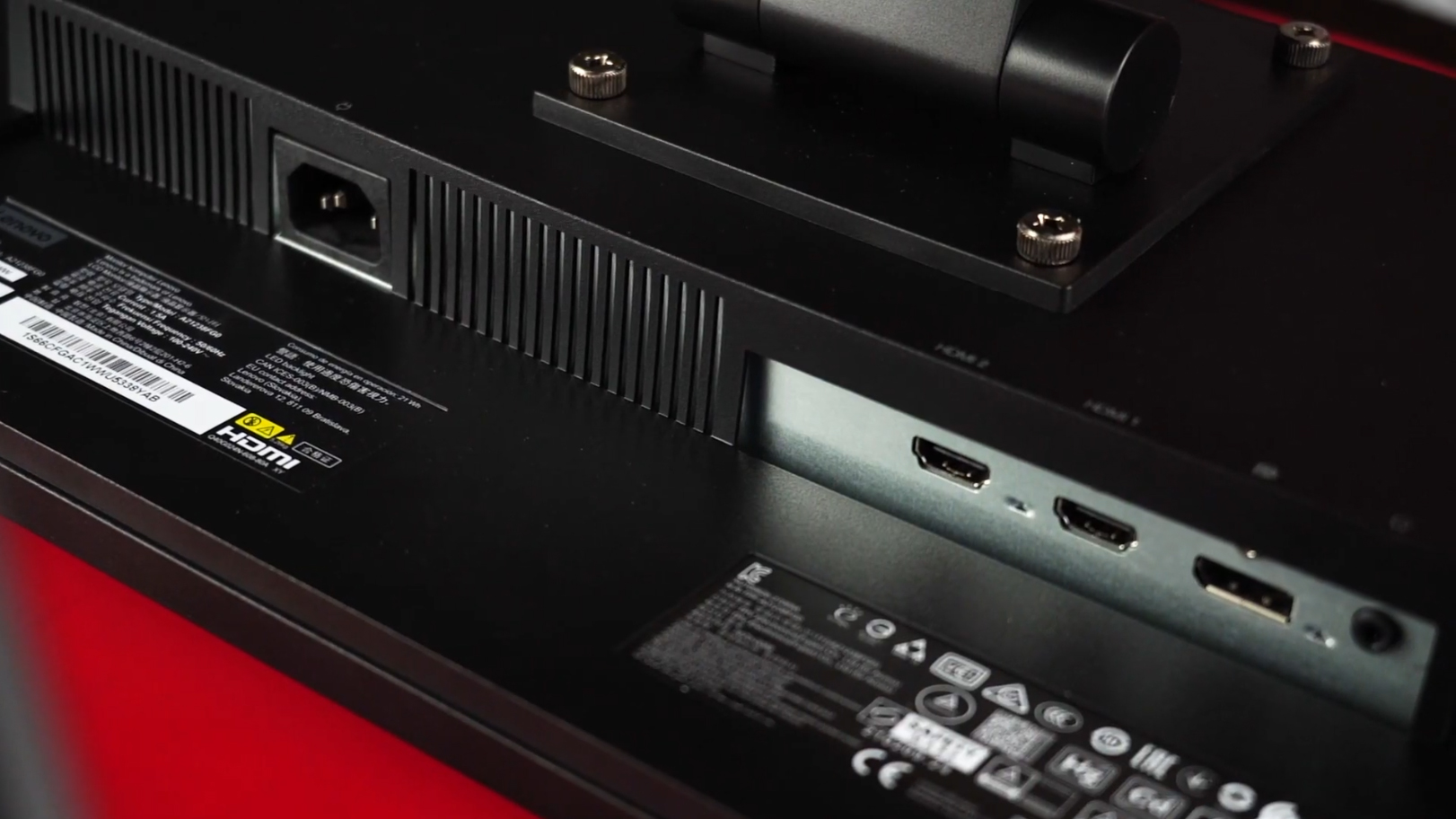 It is packed by AMD FreeSync Technology to ensure no target misses due to latency or screen tearing. The architectural build of the monitor gives it a minimalistic look that can be used in both worlds of gaming and working. The bezels of the monitor are so slick that it looks very sharp and bold plus it comes with 2 HDMI 2.0 ports and a Display Port for your liking and compatibility. On top of that, it also offers a 99% sRGB color gamut for artsy people who use a monitor for color correction, drawing, viewing, and watching movies. This is also a great monitor for the consumers who are in front of their workstations for countless hours because it has a Blue Light Technology feature that helps reduce eye strain and damage.
We from Manila Shakers edit a lot of videos to put out a lot of content in our channel. We tend to use the monitor for more than 8 hours a day and it never really hurts or damages our eyes. Huge props to Lenovo for its crisp screen details especially for binge-watching and videos.
PRICE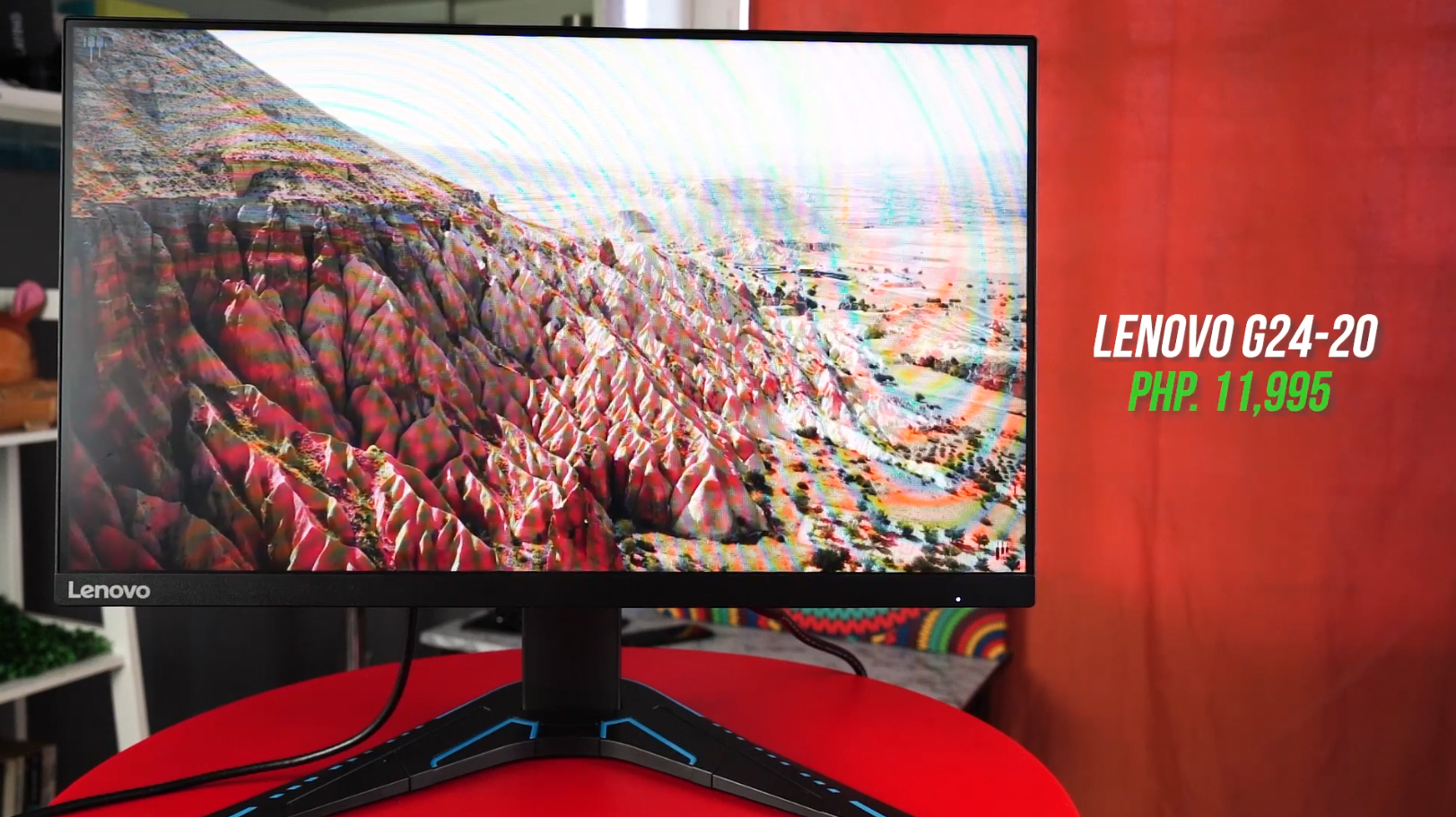 The Lenovo G24-20 is a bang for the buck as it is retailed for only 11,995 pesos. For that amount and price range, there's not much of a choice as for Lenovo, they are already winning in the market. The price range of Lenovo gives you more than what you paid for. With a mid-range, 24 inches monitor with 165hz of refresh rate and AMD Freesync capabilities you are already packed with a lot of perks for that kind of money.
IMPRESSION
The first thing we noticed is how simple it is straight out of the box and it doesn't look complicated and flashy in terms of build design. When we set it up and used it, we noticed that you can not only tilt the monitor for the viewing angle but even pan it up or down. On top of that, it's a nice thing to have because it compliments our room and if you want a minimalist look of the office setup, using gray and black and white always makes things look expensive and classy.
Plus the monitor stand is in a V shape so it doesn't take much space when you have a small table.
And by the way, the side buttons at the back are easy to navigate and the ports are hideous which is a good one because it helps us hide the cord at the back, it even has cable management at the back. This is a great design for the people who have OCD don't want to see wires on their setup.
LOW BLUE LIGHT TECHNOLOGY
When we were using the monitor for a long period we noticed that we didn't get any eye strain because the low blue light technology is no joke. When you're browsing too much, it doesn't damage your eyes that much I guess. But take note of this, you have to turn off the low blue light technology if you're a colorist or a video editor because it will affect your work. The low light technology reduces the emission of the harmful blue light display on every monitor to reduce eye fatigue. Leaping from 60hz monitors to 144hz monitors is a very big leap. You already can see the difference even on the desktop as the cursor moves smoothly and it doesn't have any shadow or screen tearing. Playing fps games on this monitor would really utilize and maximize the 144hz technology. Remember that there was a time where we used to play on internet cafes and the PCs are so laggy and slow, but now we live in a world without compromise.
UGREEN ACCESSORIES
We have the UGreen HiTune T3 which is a wireless earbud that has an active noise canceling feature. Some home office setups of course have a lot of background noises, may it come from the environment, home appliances, and other people under the same roof and the Ugreen HiTune T3 is a great match for our workstation.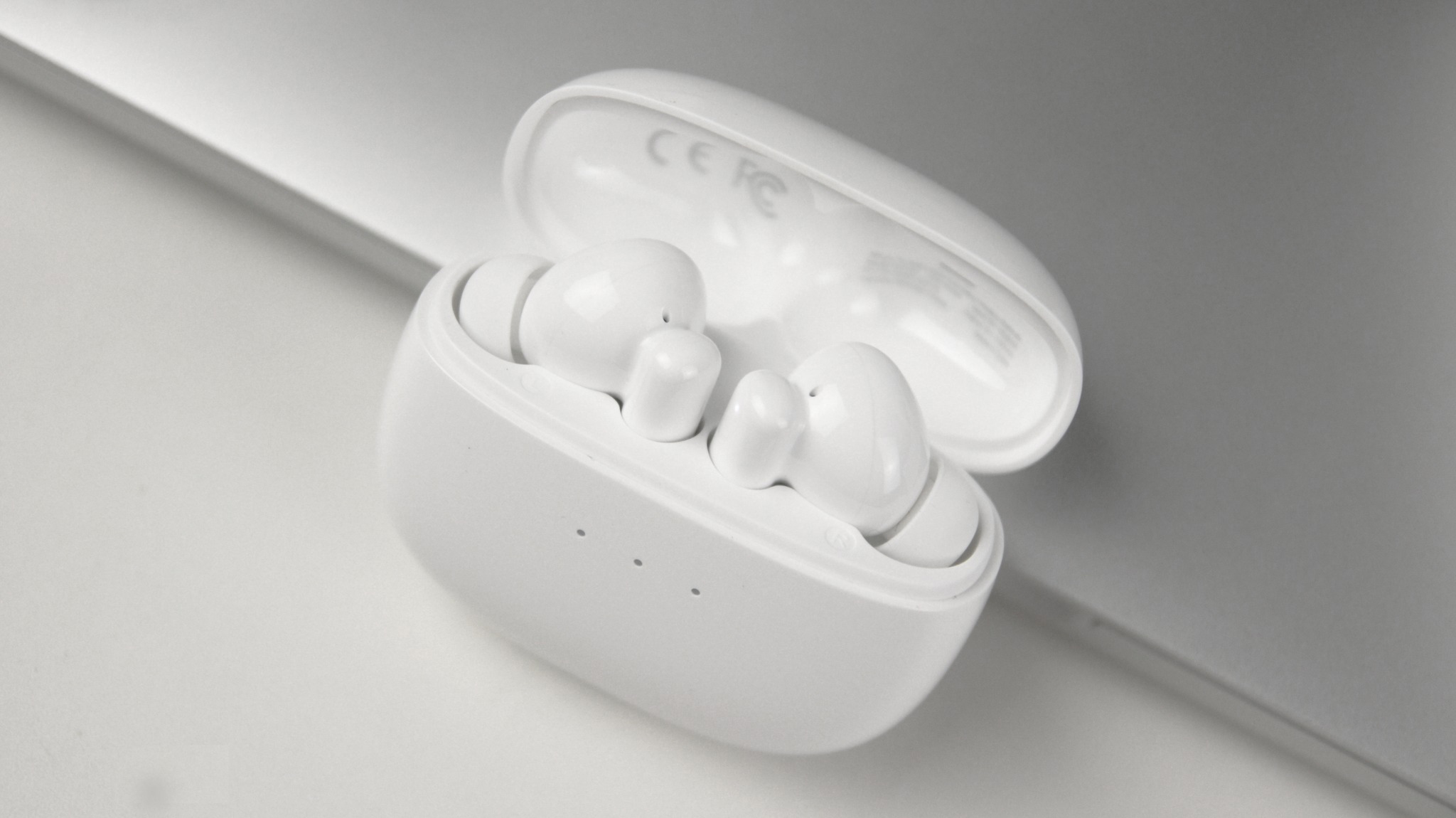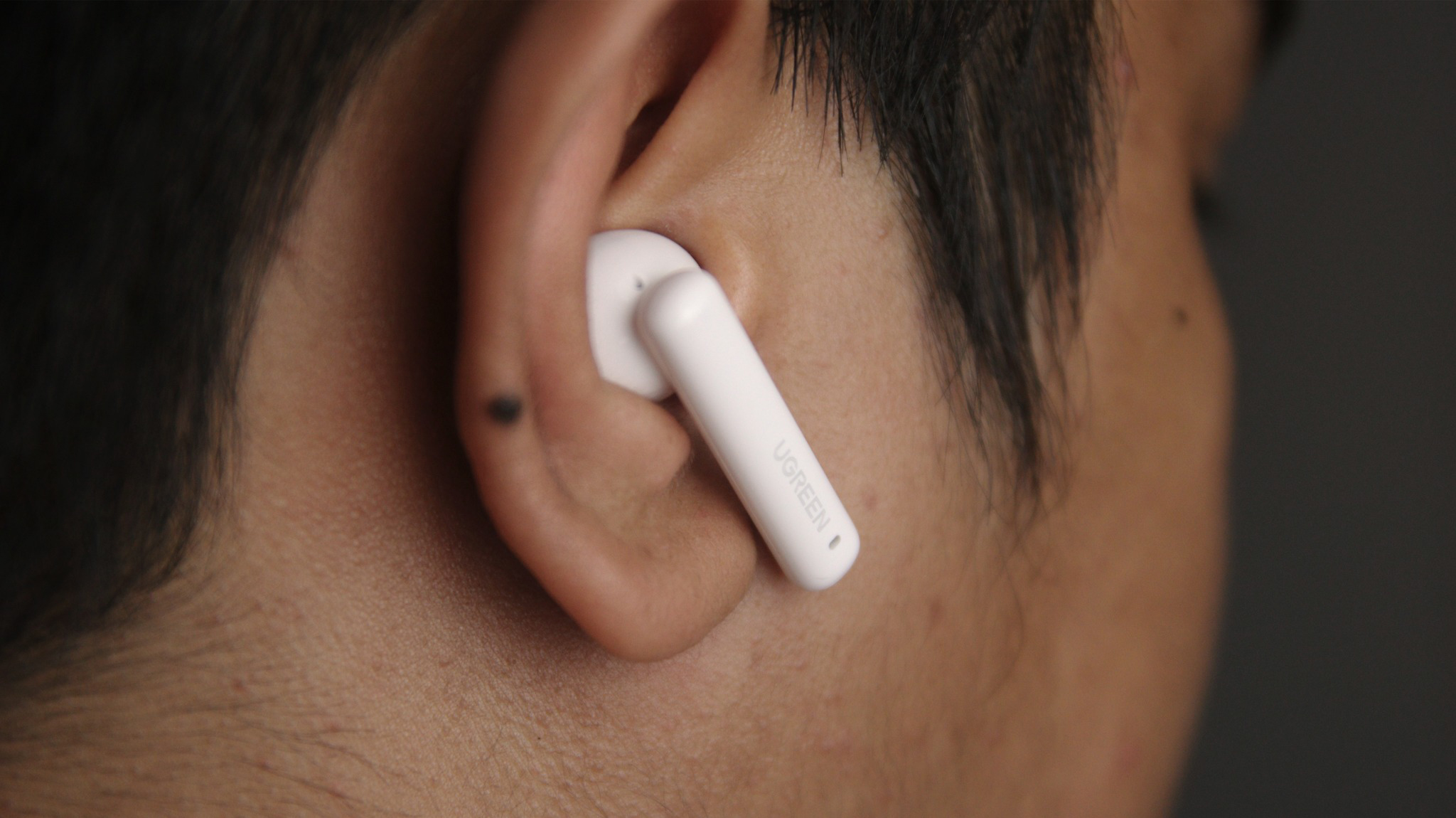 Next is the UGreen Multifunction adapter wherein, it can be used as an additional port for laptops that lack extra ports for your peripherals. It has a Lan port for more stable internet access, VGA and HDMI for our monitors, 3 additional USB 3.0, 1 3.5mm audio jack, and the high-speed card reader.
Lastly, the UGreen GanX 100W fast charger brick, it can be used alternatively for the apple's power brick to charge the Macbook. The GanX has 4 ports that can be used all at once, it consists of 3 USB Type- C sockets and 1 USB-A port.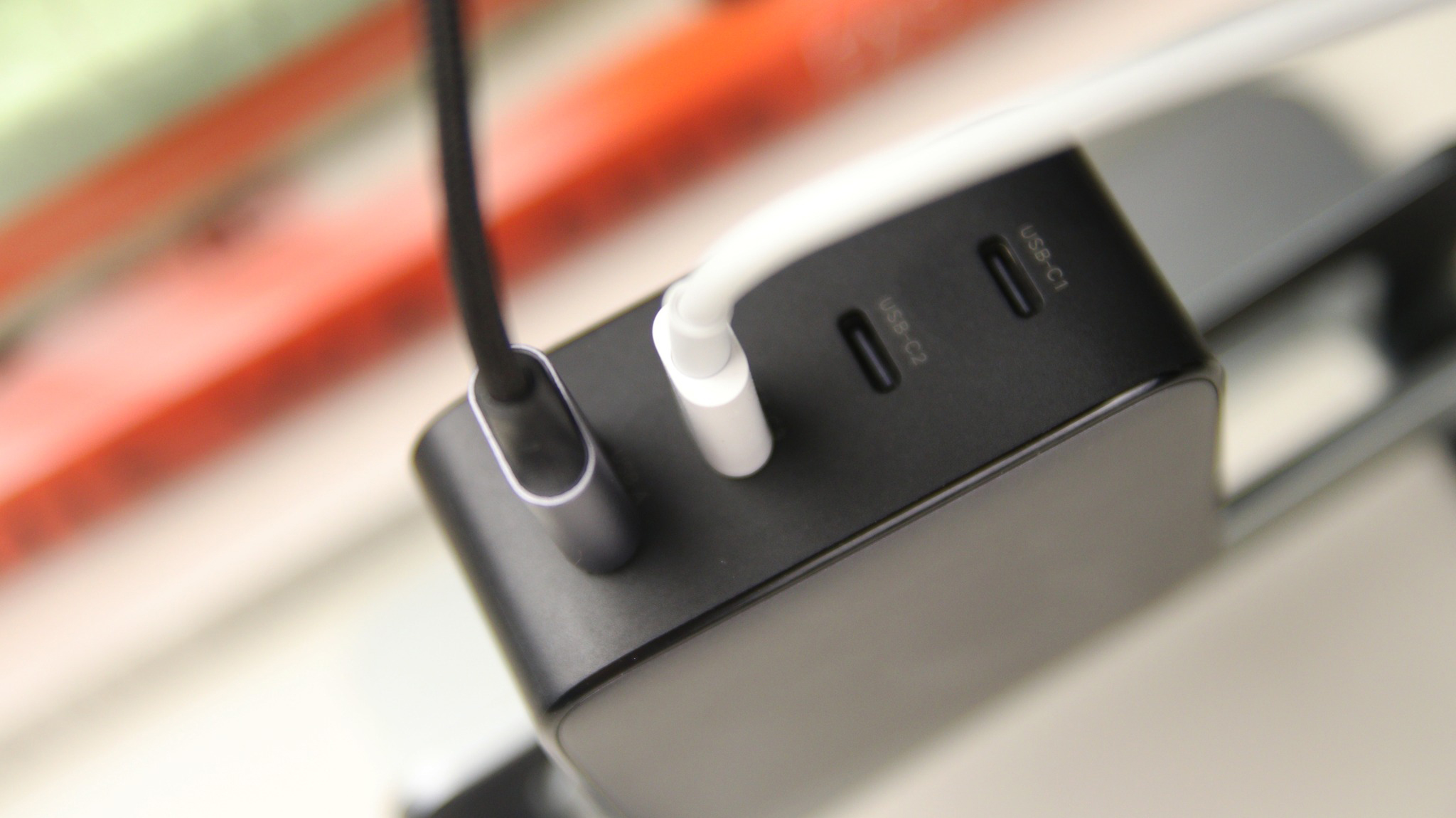 We hope that in this article we contributed ideas for your work from home setup. If you want to know more about these products. We have a video review of the Lenovo G24-20 with the UGreen acccessories here.