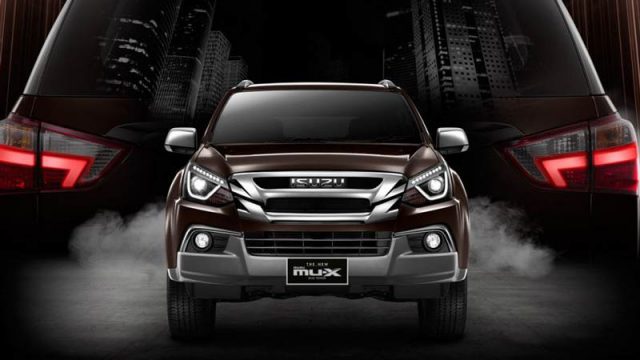 So which diesel 7-seater is a better buy at P1,300,000 price budget?
We put the new Isuzu MU-X with Blue Power RZ4E 1.9-liter engine against the Toyota Innova 2.8 E 2018 diesel. Both are diesel powered with one being an SUV (Sports Utility Vehicle) while the other is a proven reliable MPV (Multi-purpose Vehicle) or minivan, but both well-priced at sub-P1.3 Million pesos. For this price range, it might be hard for potential buyers on which to get.
Below is a highlight of each car's pros and cons or advantages and disadvantages.
> List of best 7-seater diesel cars in the Philippines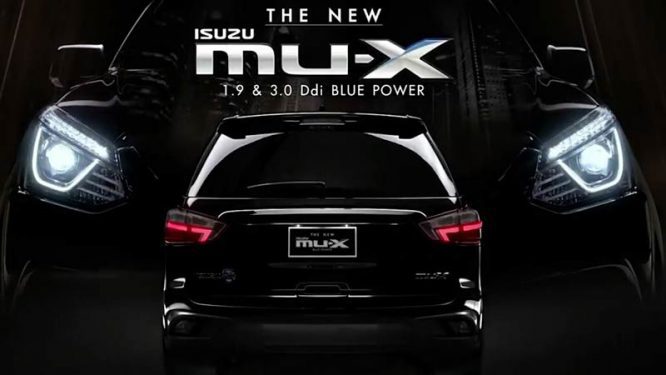 Advantages or pros of Isuzu MU-X RZ4E 1.9L Blue Power
More efficient, newer engine
Higher ground clearance
Better looking exterior
Better in off-road with stability control and hill start assist
6-speed manual transmission
Higher Torque at lower revolution or RPM
Better Infotainment system
LED headlight and DRL or daytime running light
Why go for the newer Isuzu MU-X? Perhaps, the biggest advantage for the RZ4E-equipped SUV is the sporty features including a hill start assist and body design that is ready for both offroad and city. Its 350 Nm torque is also ready at up to 1,800 RPM, which means you have more pulling power at more efficient engine output.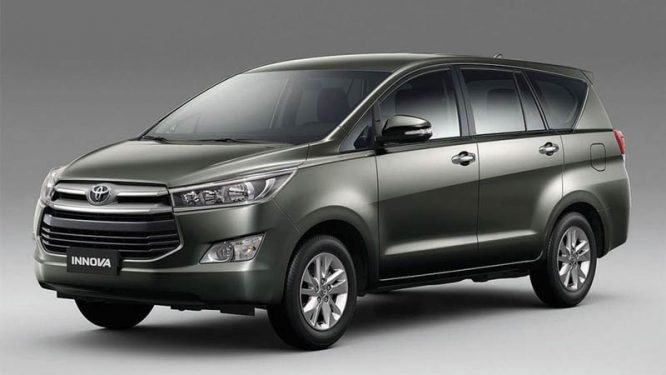 Advantages or pros of Toyota Innova 2018 diesel
More leg room and headroom
Up to 8-seating capacity
Faster and has more torque
Extra knee airbag
Cheaper for the base diesel model
Why the Toyota Innova is a better choice? Definitely, its P60,000 less price is a huge advantage if you are thinking of purchasing it through financing or direct cash. The more comfortable space for cargoes or passengers inside is also a feature that practical buyers would consider. The 7-seater MU-X could move up to 7 people, but the Innova has guaranteed 8 seats on some models.
Another reason to go for the Innova is also the bigger engine, which produces 23 more horses at 171 HP. This difference is enough to pull ahead or overtake faster in highways–of course, we do not recommend that you will go aggressive knowing the Innova could crunch of this much power.
> List of top compact cars under P500k price
Conclusion – The better choice is depending on your needs
If you want a practical people and cargo mover without a sporty looking exterior, go for the Toyota Innova. It is cheaper for a considerable amount of cash. Meanwhile, if you don't need that space all the time, then the Isuzu MU-X is definitely a better pick knowing its engine is more efficient and it could traverse any road at any time.
| Specs and features | Isuzu MU-X 1.9 RZ4E Blue Power | Toyota Innova 2.8 E Diesel Manual |
| --- | --- | --- |
| Price | P1, 300, 000 Philippine pesos | P1, 240, 000 |
| Engine | 1.9-liter Euro 4 diesel, 4 cylinders | 2.8-liter diesel, 4 cylinders |
| Power | 148 HP @ 3,600 rpm | 171 HP @ 3,600 rpm |
| Torque | 350 Nm @ 1,800 rpm | 360 Nm @ 3,400 rpm |
| Transmission | 6-speed manual transmission | 5-speed manual transmission |
| Ground Clearance | 230 mm | 193 mm |
| Fuel Efficiency | 26 km/l to be confirmed, 65 litres capacity | 23.4 km/l, 60 litres capacity |
| Safety | Driver, front passenger's airbags, ISOFIX | Driver, front passenger, knee airbags |
| Features | DRL or Daytime running lights, LED headlights, Hill start assist, stability control, ABS, Speed Sensing Door lock, 8-inch touchscreen display, | ABS with EBD or Electronic Brake Distribution |