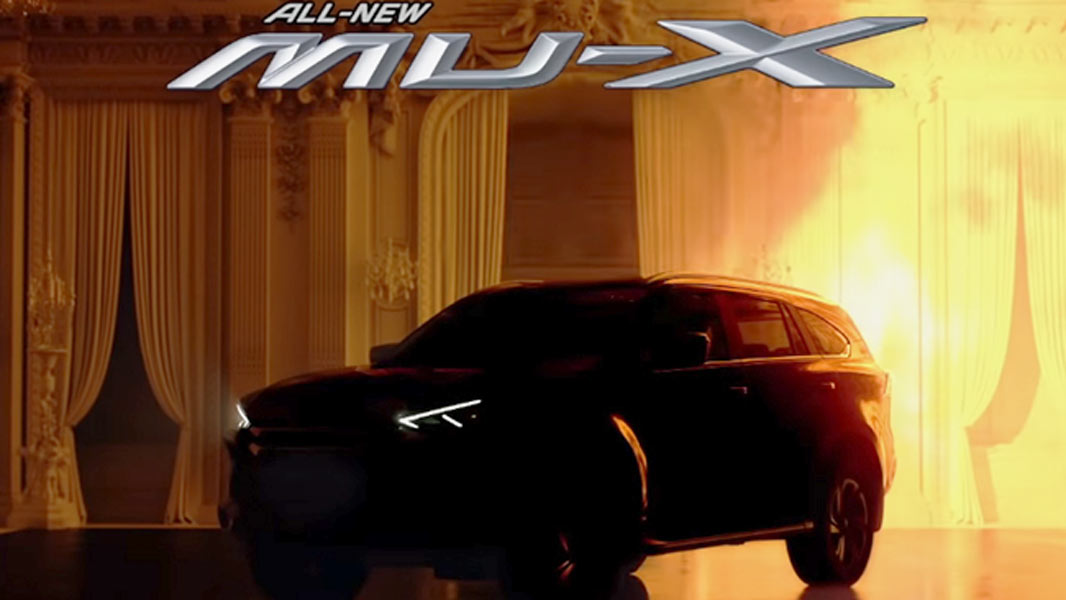 After the alleged sketch photos of the upcoming Isuzu mu-X leaked last week, the Japanese company will finally fully reveal its next-gen SUV this upcoming October 28 as a global event.
The teaser photos point to the exact form based on the sketch photos but this time around more details and accents are revealed including the new LED running light design and silhouette of the refreshed rear design along with new taillights.
READ: Toyota Innova 2021 actual photos leaked with a new bumper
The overall form of the Isuzu mu X on the teaser photos show more sporty lines and pronounced curves. Its side glass window will be streamlined up to the 3rd row which is a big visible change over the previous generation.
There is no word on the engine options but we expect the same 3.0-liter turbo diesel with improved horsepower and torque is presently similar to the D-Max pickup truck. A more efficient 1.9-liter RZ4E is also scheduled to be available alongside with its more powerful engine brother.
The current price of Isuzu mu-X in the Philippines is about P1.3-million pesos and Isuzu will position the upcoming 2021 mu-X on the same or slightly upper pricing bracket.
Isuzu's 2021 mu-X arrival is expected to arrive next year after the release of the D-Max 2021.