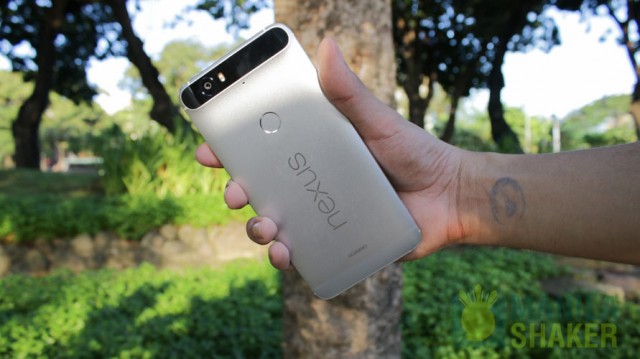 Huawei started off as a Telecom company from China and is currently one of the biggest manufacturers of smartphone's in the world. They're not exactly well-known in the industry, in terms of being household names, but in 2015, with the success of its Huawei Nexus 6P handset, Huawei themselves have slowly become known in various smartphone market. More posts and reviews
Humble times for Huawei
Huawei has been in the business for years now and it's quite a surprise that they themselves haven't been household names yet. From humble Telecom beginnings, Huawei has slowly grasp their way into main stream media with their faith in their products alone. Huawei's mobile division has currently received a decent amount of attention, with their premium-like handset that is said to even pair up with current high-end flagship makers in the world today.
They're a company that is willing to go forth and face head-on huge obstacles in the form of Samsung or Sony and compete with their latest flagships. Lately, Huawei products have become more adaptable to their competition, able to maximise the design on Huawei's favour. They've even been considered as a "copycat" for certain features that other company's have slowly progressed in the past. One particular example is the sapphire crystal display, with Apple.
The company itself is not afraid to go and get "inspiration" from other companies, at the same time becoming more adaptive to the trending features on the smartphone universe, another good example is the adapted Forced Touch technology that was present on some Huawei Mate S handsets.
Huawei VS the top dogs of tomorrow
It might still be  quite early to say that Huawei will lead the pack, though it ain't an impossible cause. Huawei is a company that is ready to admit what their lacking and uses the strength of their competitors against them. Their latest premium-designed handsets are the ultimate proof of this claim. In the future, we might see Huawei become more and more adaptive and as new smartphone features rise, Huawei will slowly learn to maximise their adaptability and compete against the future handsets of the industry.
However, the only threat i see that will greatly disrupt Huawei's pattern is a possible "original feature" that is uncertain to work. If Huawei somehow goes original in a certain feature and misses out a few important things, then that might likely break Huawei's set pattern, which could eventually shut down Huawei's current momentum in the market. Whatever's the case, Huawei is truly a huge thorn in a few company's throat and should be highly watched by their competitors.