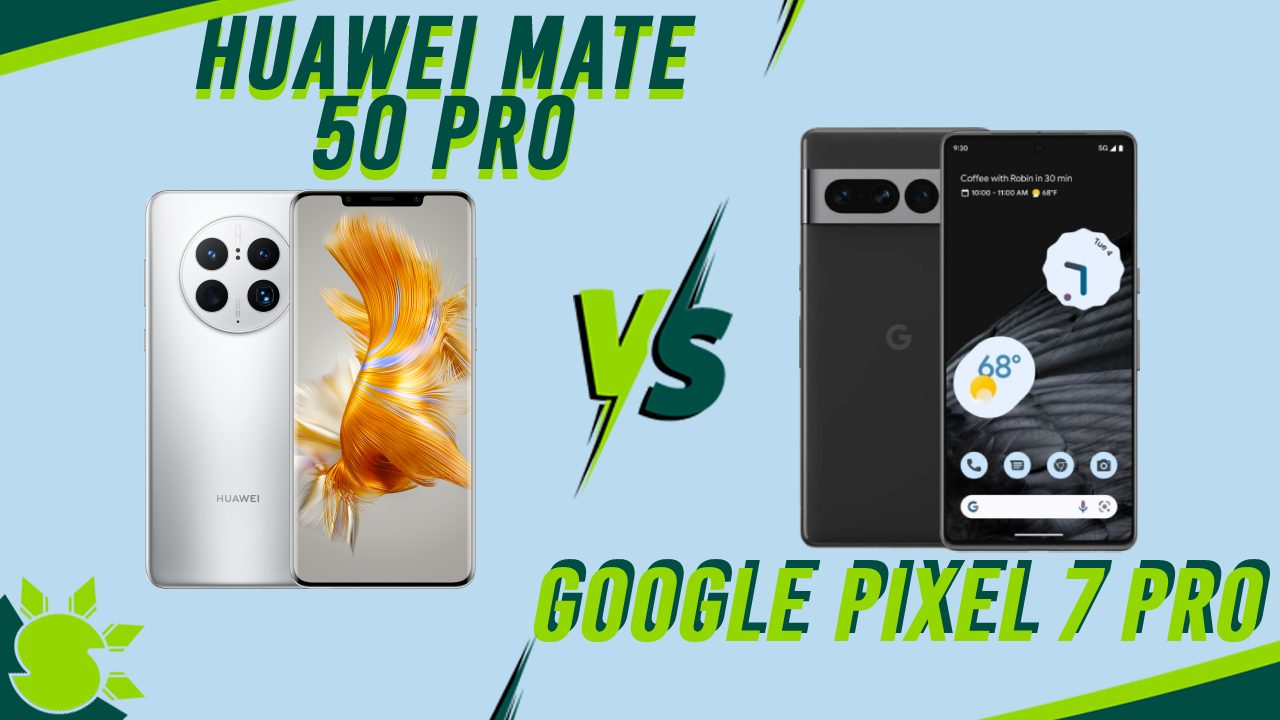 Huawei never gives up. Despite the fact that the United States banned the firm from using 5G components and Google Mobile Services for years, the company is still alive and well, and it continues to introduce flagship phones in the worldwide market. The Huawei Mate 50 Pro just made its debut not only in Asia but also in Europe. According to DxOMark experts, it is the greatest camera phone available, having received the highest score on the platform following their testing. The Google Pixel 7 Pro is another top camera phone that ranks second in DxOMark's rankings. That is why many people want to know which of these devices is the best. The following table compares the major specs of the Huawei Mate 50 Pro with the Google Pixel 7 Pro.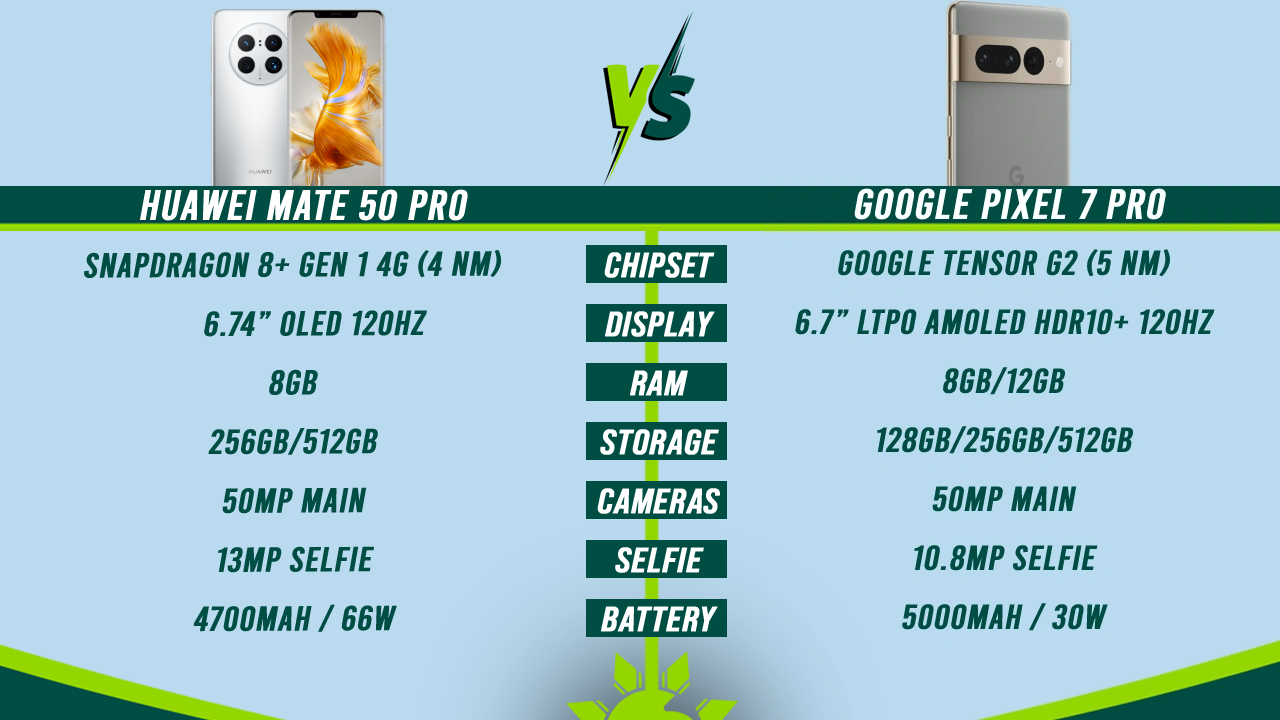 Related: Google Pixel 7 vs Pixel 6a—Specs Comparison
Design
The Huawei Mate 50 Pro's front panel is not the most visually appealing on the market. Unlike all other Android flagships, it has a large notch on the top, but many people will appreciate the very high screen-to-body ratio and the curved edges of its display. However, in terms of style, my favorite phone is the Google Pixel 7 Pro, not only because it has a really unique rear side, but also because it has a punch-hole display. The Huawei Mate 50 Pro, on the other hand, offers a superior build quality. It has a glass back and an aluminum frame, and it is waterproof with an IP68 rating. It has higher water resistance because it can go underwater up to 6 meters deep without being damaged.
Display
In terms of quality, the screens on both two phones are comparable, but I prefer the panel on the Google Pixel 7 Pro. It has a 6.7-inch AMOLED panel with a diagonal resolution of 1440 x 3120 pixels, an adaptive refresh rate of 1 to 120 Hz (LTPO technology), HDR10+ certification, and a peak brightness of 1,500 nits. The Huawei Mate 50 Pro has a 6.74-inch OLED display with one billion colors, a Full HD+ resolution, and a refresh rate of 120 Hz. The Huawei Mate 50 Pro is appealing because it provides two innovative means of authentication: in addition to an in-display fingerprint reader, it enables 3D face recognition through a TOF 3D sensor located in the notch above the display.
Camera
The Huawei Mate 50 Pro is the finest camera phone ever, according to DxOMark, and we agree. It contains a 50-megapixel primary camera with variable aperture and OIS, a 64-megapixel periscope sensor with 3.5x optical zoom, and a 13-megapixel ultrawide sensor. The Google Pixel 7 Pro's main camera is marginally inferior, but the telephoto lens is superior, with a 48 MP resolution and 5x optical zoom.
Specs & Performance
When compared to the Google Pixel 7 Pro, the Huawei Mate 50 Pro's processor is more powerful. It is powered by the Snapdragon 8 Plus Gen 1 mobile platform, which is built on a 4 nm manufacturing process and features an octa-core architecture with a Cortex X2 CPU running at a maximum frequency of 3.19 GHz, three Cortex A710 CPUs running at 2.75 GHz, and four Cortex A510 CPUs running at 2 GHz, as well as an Adreno 730 GPU. The processor comes with 8 GB of RAM and 256 or 512 GB of native storage. However, due to the embargo in the United States, this phone does not support 5G or Google Mobile Services, which have been replaced by Huawei Mobile Services. The Google Pixel 7 Pro includes a lower-quality chipset: the Google Tensor G2 (5 nm), however, it has additional RAM, 5G, and Google Mobile Services.
Battery
The Google Pixel 7 Pro has a larger battery and a longer battery life, however, the Huawei Mate 50 Pro has quicker charging rates.
Price & Availability
The Huawei Mate 50 Pro costs Php68,999 and is now available in our market, however, the Google Pixel 7 Pro costs $900 (around Php51,642), indicating a better value for money. Which one would you choose?
---
READ MORE ARTICLES