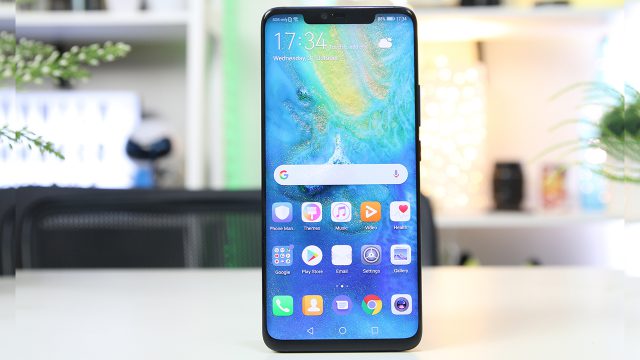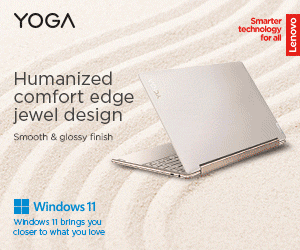 Which Huawei Mate 20 Pro plan is the cheaper? 
Both Smart and Globe have finally unveiled their respective postpaid plans for the Huawei Mate 20 Pro.
Smart offers one-time initial cash-out across its GigaX Plan with two notable affordable cash-outs — Plan 1499 and 2999. On the other end, Globe makes it a bit easier to afford its plan thanks to its cash-out — divided into 24 months — then added to the monthly fee. Although Globe has a higher monthly fee, this yields a significantly lower total cost of the device compared to Smart.
As usual, all plans come with a 24-month locked-in period.
Lastly, Globe is throwing in a CP60 Wireless Charger worth ₱3,990 for FREE when you get the Huawei Mate 20 Pro with ThePLAN. Until November 30, 2018, only.
*Globe ThePLAN 999 and above grants the following:
Six-month subscription to Amazon Prime Video with Twitch Prime and DisneyLife.

Twitch Prime available on ThePLAN1299 and above only.

Six-month Spotify Premium (3-month free subscription with 1GB data allocation per month for 3 months)
Huawei Mate 20 Pro vs OPPO Find X – Camera, Performance, Battery, PUBG Test
Xiaomi Mi Mix 3 vs Huawei Mate 20 Pro Specs Comparison
Plan
Call, Text, Data Allocation
Cashout
Monthly Fee
Total Cost
Smart GigaX Plan 599
2.5 GB Open Access Data
150 all net texts
20 mins all net calls
36,599
599
50975
Globe ThePLAN 599
2.5GB Data
Unli text to ALL networks
Facebook (24-month subscription w/ 1GB per month)
1,400 (added to the monthly fee for 24 months)
1,999
47976
Smart GigaX Plan 799
2.5 GB Open Access Data
10 GB Data for Videos
150 all net texts
20 mins all net calls
34,399
799
53575
Globe ThePLAN 799
1.5GB Data
Unli calls to GLOBE/TM
Unli text to ALL networks
Facebook (24-month subscription w/ 1GB per month)
1,300 (added to the monthly fee for 24 months)
2,099
50376
Smart GigaX Plan 999
4.5 GB Open Access Data
10 GB Data for Videos
Unli all net texts
50 mins all net calls
Data Rollover
32,999
999
56975
Globe ThePLAN 999
4GB Data
Unli calls to GLOBE/TM
Unli text to GLOBE/TM

1,200 (added to the monthly fee for 24 months)
2,199
52776
Globe ThePLAN 1299
6GB Data
Unli calls to GLOBE/TM
Unli text to ALL NETWORKS

1,150 (added to the monthly fee for 24 months)
2,449
58776
Smart GigaX Plan 1499
5 GB Open Access Data
10 GB Data for Videos
Unli all net texts
60 mins all net calls
Data Rollover
2,599
or
27,899
2,599
or
1,499
64975
or
63875
Globe ThePLAN 1499
8GB Data
Unli calls to GLOBE/TM
Unli text to ALL NETWORKS


1,000 (added to the monthly fee for 24 months)
2,499
59976
Globe ThePLAN 1799
11GB Data
Unli calls to GLOBE/TM
Unli text to ALL NETWORKS

900 (added to the monthly fee for 24 months)
2,699
64776
Smart GigaX Plan 1999
7 GB Open Access Data
10 GB Data for Videos
Unli all net texts
70 mins all net calls
Data Rollover
2,999
or
25,999
2,999
or
1,999
74975
or
73975
Globe ThePLAN 1999
16GB Data
Unli calls to GLOBE/TM
Unli text to ALL NETWORKS


800 (added to the monthly fee for 24 months)
2,799
67176
Smart GigaX Plan 2499
12GB Open Access Data
10GB Data for Videos
Unli all net texts
80 mins all net calls
Data Rollover
24,099
2,499
84075
Globe ThePLAN 2499
21GB Data
Unli calls to GLOBE/TM
Unli text to ALL NETWORKS

600 (added to the monthly fee for 24 months)
3,099
74376
Smart GigaX Plan 2999
15GB Open Access Data
10 GB Data for Videos
Unli all net texts
90 mins all net calls
Data Rollover
3,799
or
22,199
3,799
or
2,999
94975
or
94175