Honor was expected to have a big launch last January 18 but was delayed and moved to January 22 due to venue scheduling and equipment issues. This event was supposed to launch their flagship product, the Honor V40 5G. While these were the reasons given, some speculate that the company is preparing its shipment with the devices along with Google Play Services out of the box. This is according to reports from Lenta RU.
                With the Huawei US ban still in effect, the phone maker is expected to cut its ties with Google Play Services which will eventually hurt its sale in the Western market. Because Honor is under the Huawei banner, this will certainly have a huge impact. Although with recent developments that Honor has been sold off to a different company, the sanctions under Huawei will not affect Honor anymore.
It then appears that Honor has been securing a deal, for a couple of months already, with its license to ship their newest 5G with Google Service Play since Honor V40 was still underway its completion.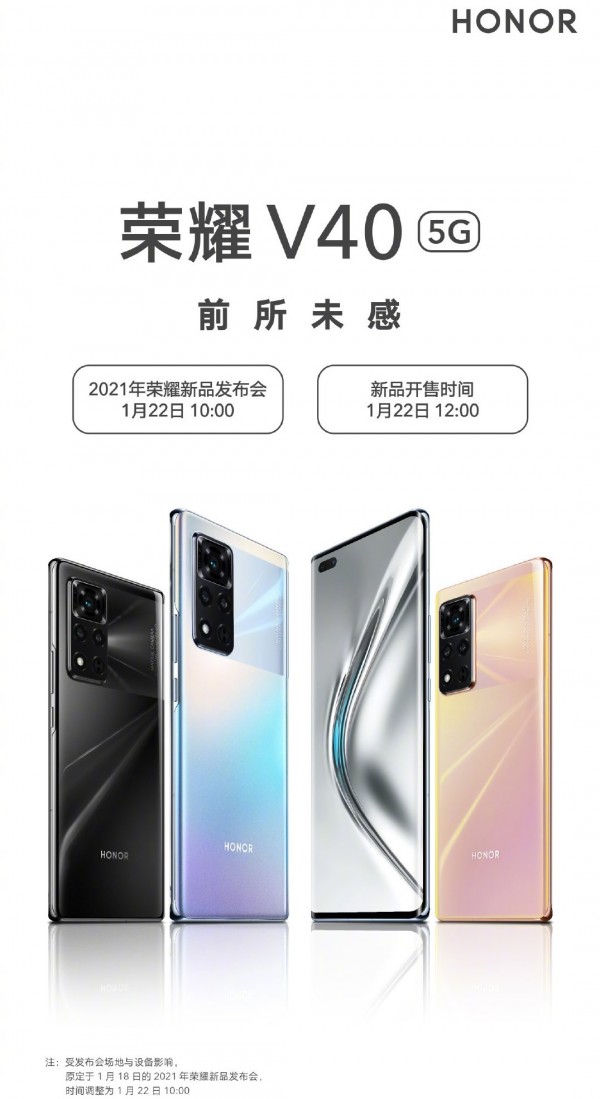 We can expect Honor V40 will make its debut on January 22 while Western markets can expect the smartphone anytime soon. The smartphone will officially be branded as "Honor V40 View" and will be available for purchase along with its launch on the 22nd of January. This will include a 6.72-inch OLED screen running the 120Hz refresh rate. The processor for the phone will be the Mediatek Dimensity 1000+.
It will also include a quad-camera which has a 50MP main camera and will be powered with 66W fast charging wire and 55W wireless charging.
With Honor entering the smartphone industry, it would then go up against the current giants in the industry such as Realme, Redmi, and POCO. This also raises some important questions– will it include Google Service Play? Will it be using the Magic UI (based upon EMUI and pre-frame worked for Harmony OS)? We will hopefully get our answers as Honor V40 View is released on January 22.
Read: Acquisition of Honor Brand Completed; Google Support To Comeback?