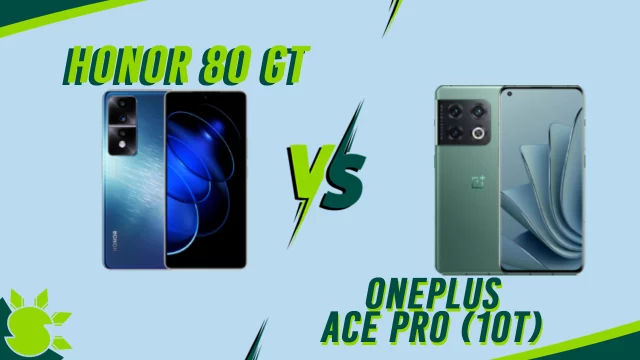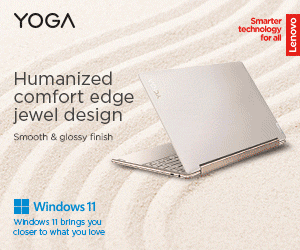 In the middle of 2022, OnePlus introduced the OnePlus Ace Pro to the public. It can hold its own against other high-end smartphones, making it a "flagship killer." With Honor's latest flagship killer, the Honor 80 GT, in mind, we thought it would be interesting to compare its specifications to those of competing devices. Even if Honor is not a professional version, it is comparable to them. Which of these two options, though, should you choose? We have listed their respective specifications below to compare the two smartphones more straightforwardly.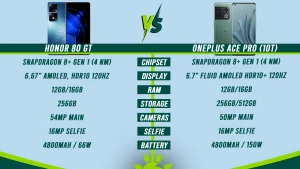 Design & Display
Let's start with a discussion of their building processes. The Honor 80 GT looks, unlike any other smartphone. It features an aggressive design that is great for gamers and a backside with a unique texture. Considering that it is made out of polycarbonate, you should have a low expectation for the phone's build quality. Compared to its competitor, the OnePlus Ace Pro, which also features a glass back and a distinctive design but is less spectacular overall, is a clear winner.
As for their display, the two phones are on par. The OnePlus Ace Pro boasts a 6.7-inch AMOLED HD+ screen with the same 120Hz refresh rate as the Honor 80 GT's smaller 6.67-inch screen.
With its distinctive, eye-catching materials, the Honor 80 GT now outshines its competitors in terms of design.
Camera & Speaker
The OnePlus Ace Pro (10T) features a superior primary back camera than the Honor 80 GT, with a Sony IMX766 sensor capable of 50 megapixels and optical image stabilization (OIS). In contrast, the Honor 80 GT only has a single sensor capable of 54 megapixels. Both devices share a 16-megapixel front-facing camera, an 8-megapixel ultrawide shooter, and a 2-megapixel macro lens.
Since the OnePlus Ace Pro has dual loudspeakers and 24-bit/192kHz audio, it's an excellent device for streaming music and listening to podcasts. Each device lacks a 3.5mm headphone jack.
OS, RAM, & Storage
Regarding the two sides' respective software and hardware, it's a square. Both come preinstalled with Android 12, and on top of that, the UI has been heavily modified. Both use the Qualcomm Snapdragon 8+ Gen 1 processor (4nm) and the Adreno 730 graphics processing unit (GPU). They're identical in that both provide 12GB and 16GB of RAM, but the OnePlus Ace Pro (10T) has two times as much storage space as the Honor 80 GT, thanks to its 256GB and 512GB variants. These two options are similar in many ways, so now it's up to you to decide which one you like most.
Battery & Charging
These two "flagship killers" have a battery lasting 4800 mAh. While this is an excellent capacity for a storm, it is not the greatest of 2022. However, it should ensure that everyone has a good battery life. Their ability and battery lives are comparable, but charging times are significantly different. While the OnePlus Ace Pro can charge at 150W, the Honor 80 GT can only charge at 66W.
Price & Availability
The Honoe 80 GT retails CNY 3,299 (around Php 26,569). While the OnePlus Ace Pro (10T) is priced at around CNY 3,459 (approx. Php 27,849). The OnePlus Ace Pro emerges victorious from the evaluation due to its superior back camera, dual speakers, and quick charging capabilities.
---
Read More Articles Here