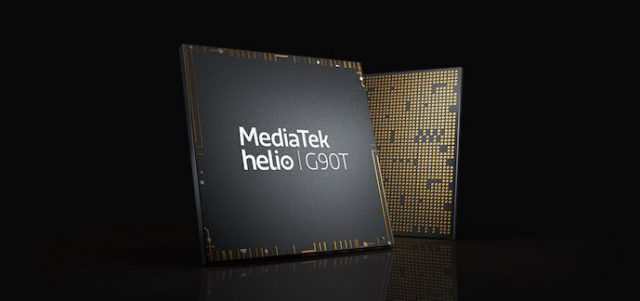 Taiwanese chipset maker, MediaTek, has announced its flagship chipset in 2019 — the Helio G90 and G90T chipsets. The G-Series features octa-core CPUs, support up to 10GB RAM, and a plethora of gaming performance enhancements.
READ: Snapdragon 730, 730G, 665 launched as high-end midrange gaming and AI CPU
Helio G90 and G90T Now Official, Aimed at Snapdragon 730 and Kirin 810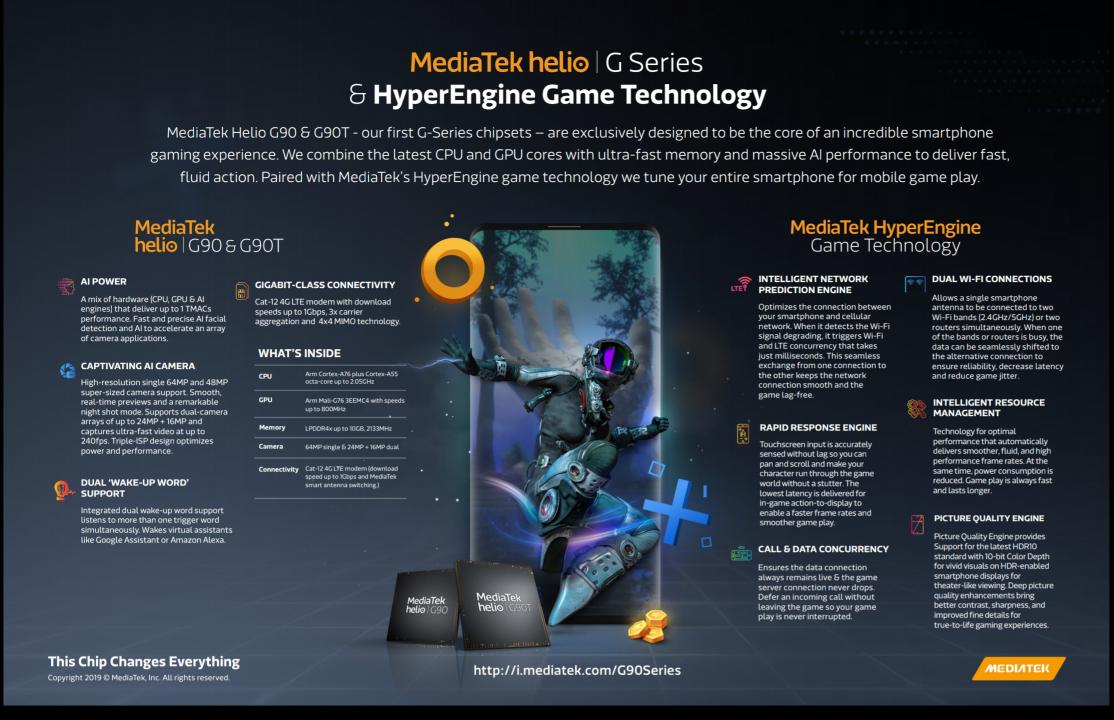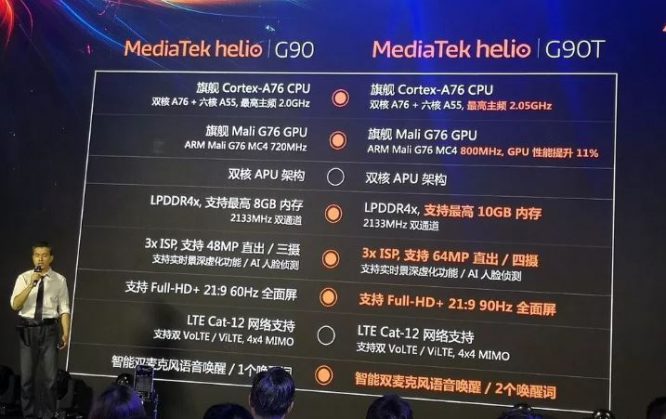 The smartphone mid-range market is booming in 2019. Thanks to the release of Snapdragon 730 and Kirin 810, buyers don't have to spend on very expensive flagship handsets to experience smooth gaming performance. That said, the G-Series brings 8-core performance — using two A76 and six A55 cores @ 2.0Ghz. While the GPU is now a Mali G76 MP4 clocked at 720MHz with the G90T going up to 800MHz.
In the middle of these gaming chipsets is MediaTek's HyperEngine Game Technology. It's a set of optimizations for better smoother gaming, like faster touch response time, consistent high frame rates, and even enabling HDR10 standard support. One more interesting development is the Intelligent Network Prediction Engine. It analyzes and predicts the network connectivity of the phone and automatically (and seamlessly) triggers LTE connection for a lag-free experience.
MediaTek's latest gaming chipsets are aimed at Snapdragon 730 and Kirin 810, despite being named as flagship chipsets. Although the company is hopeful for G-Series to find its way to flagship gaming phones, we don't see that happening soon especially with the Xiaomi Black Shark 2 Pro sporting a Snapdragon 855+ for only P22k price.