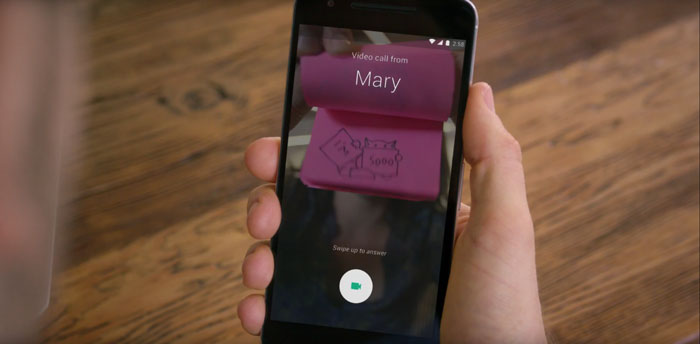 Google seems to want to improve the way people communicate with one another through various new apps. One, in particular, is Allo, which will integrate various AI elements to everyday conversations via smartphones and another is through Duo, which is a newer more refined video calling app for everyone to enjoy. Let's take a closer look at these two new apps arriving in from Google's HQ.
More posts and reviews can be found here
Allo and its new features
Firstly, let's talk about the Allo. Allo is a smart messaging app, which is similar to Facebook's messenger app, but with a few stickers, emojis, and whatnot. Also, users are to find their friend's via their phone number if they're also using Allo, which highly resembles Viber's way of doing things. Despite these many improved things, the shining beacon on Allo is its Smart Reply feature, which the AI system slowly learns how you respond to certain messages and images and can predict what you'll answer will be. The more you use the apps, the more suggestions it'll bring up for you to quick reply without typing anything yourself
Another thing to watch out for on Allo is that it'll feature Google Assistant, wherein you'll be able to bring google searches into your friend's or relative's conversations. You could also chat with an AI bot and it about the weather or sports and general stuff happening.
It also has a unique incognito mode to protect your privacy, which  helpfully makes various information more discreet once activated.
Duo, a new way to video call
Duo provides a more efficient one-to-one video call service. It supports all the friends you have in Allo, which you can conveniently contact via Duo. The feature that strikes the interest in Duo is its so-called "Knock, Knock" feature, wherein the recipient of the call can take a peak on the caller via streaming on them before they even answer the call. This could be rather useful in situations that you shouldn't be receiving a call. Duo is said to also be capable of transitioning over both cellular and WiFI data calls with a breeze.
Both of these apps are expected to be available on Android and the iOS this Summer, or around June this year. We'd love to hear your thoughts on Google's newest comm-based apps. Share us your opinion on the comment section below. We'd love to hear from you guys.