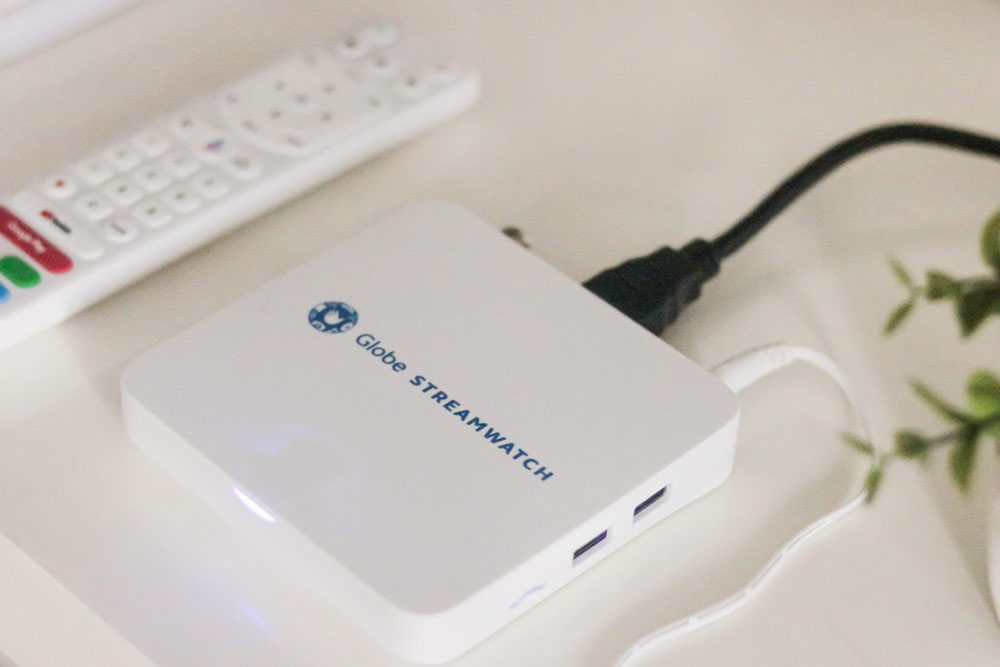 Globe recently introduced the Streamwatch 2-in-2 Entertainment Box powered by Android TV.
This new device from Globe turns your regular TV into a smart television. The entertainment box gives you access to the Google Playstore to stream movies and TV series on apps such as YouTube, HBO GO, Viu, and more. Additionally, you can mirror content from your devices such as smartphones and tablets to the TV through a built-in Chromecast.
The Globe Streamwatch 2-in-1 Entertainment Box also has access to free-to-air local TV channels. Available local channels are ABS-CBN on A2Z, Knowledge Channel, GMA, and TV5.
Moreover, it has a Google Voice Assistant feature for users to get quick access to information while watching shows for a hands-free viewing experience.
"With screen time going upward since the lockdown began, we want to encourage turning individual screen time to family screen time through stream watching via the new Globe Streamwatch 2-in-1 Entertainment Box Powered by Android TV. It has always been our mission to deliver innovative products and devices that elevate the digital lifestyle at home. With this latest addition to our portfolio, we hope to bring families together and turn shared moments at home into life-enriching opportunities for each other" said Barbie Dapul, Vice President for Marketing of Globe At Home
The Globe Streamwatch 2-in-1 Entertainment Box is priced at PHP 3,599. Existing Globe At Home subscribers have the option to get it for an amortized payment of PHP 149 per month for 24 months. In addition, users can get a 3-month subscription access to HBO GO, Viu, WeTV, and iQiyi, plus additional 1-year access to discovery+ and free device delivery.