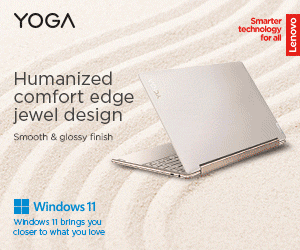 After a successful fiscal year (FY) in 2018, Epson is looking to focus more on core technologies and B2B operations for a bigger market in 2019. As part of maintaining its significant market share in the Philippines, the company plans to build new businesses and minimize dependence on mainstream product segments.
READ: Top 3 Reasons Why GCash is the best option for bank deposit, payment or transfer
Epson PH has been posting positive growth in the last couple of years
Back in 2017, Epson PH posted an overall positive growth of 14%. Last year, its FY reported further growth at 23%. A lot of the positive net comes from inkjet printers and scanners at 70% — serving as the highest contributors. Followed by point-of-sale (POS) and dot matrix printers at 14%, and visual instruments and commercial & industrial products at 11% and 5%, respectively.
This year, the company will focus more on Epson's cutting-edge Replaceable Ink Pack System (RIPS), LIJ printers, scanners, label printers, mobile POS, CAD, signage and textile printers, as well as its high brightness projectors.
General Manager for Marketing, Epson Philippines, Eduardo Bonoan, shared "For Epson to become an indispensable company, we have to continue to move outside of our comfort zone and into a more progressive mindset—with obsession to details still deeply embedded in our DNA,"
"To add to our exceptional performance for inkjet printers and
scanners, the FY18 performance for POS and dot matrix printers, visual instruments and commercial & industrial products tells us that this is the perfect opportunity to build the new foundation for Epson here in the Philippines."
READ:  5G Locations of Globe, Smart and Mislatel in the Philippines