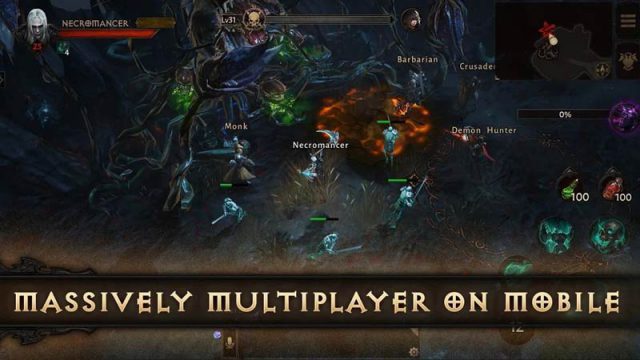 Blizzard has announced a new mobile game, Diablo: Immortal. It is an RPG multiplayer game that will follow the story in the aftermath of Diablo 2 and will take place just before Diablo 3.
We don't know if when will Blizzard really release the game to the public, but you can already pre-register in Google Play Store for Android or Apple App Store for iOS. You will also get free in-game items, try the beta version of the game, and receive gifts if you pre-register.
> Budget Gaming Phones Android under $400
The game will feature 6 heroes including the classic Barbarian, Necromancer, Wizard, and new characters like Monk, Crusader, and Demon Hunter. The company, however, promises to bring more characters and extended storyline over the period of time.
For now, you can enjoy the cinematic trailer and mobile gameplay.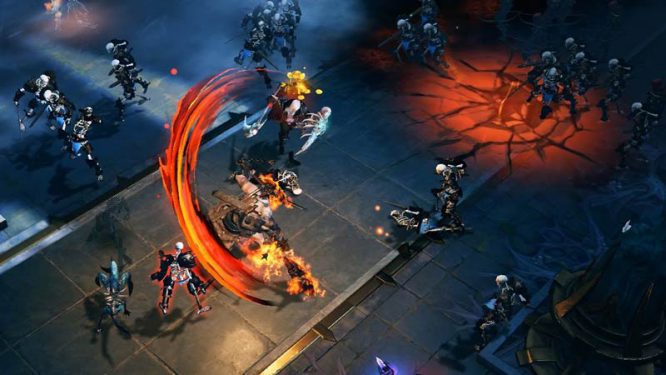 So what is the minimum required specs for Diablo: Immortal mobile game?
Android users will surely require about 3GB RAM and octa-core processor as the minimum in order to smoothly play the game.
For Apple iOS, iPhone 6 going to iPhone 8 and Xs series will no have a problem handling the game.
2GB to 3GB RAM minimum
octa-core processor for Android with decent graphics power
Android 7.0 Nougat or Oreo and later
iOS 11 and later
We will keep you updated once the official game is out including the required version software and hardware specs.