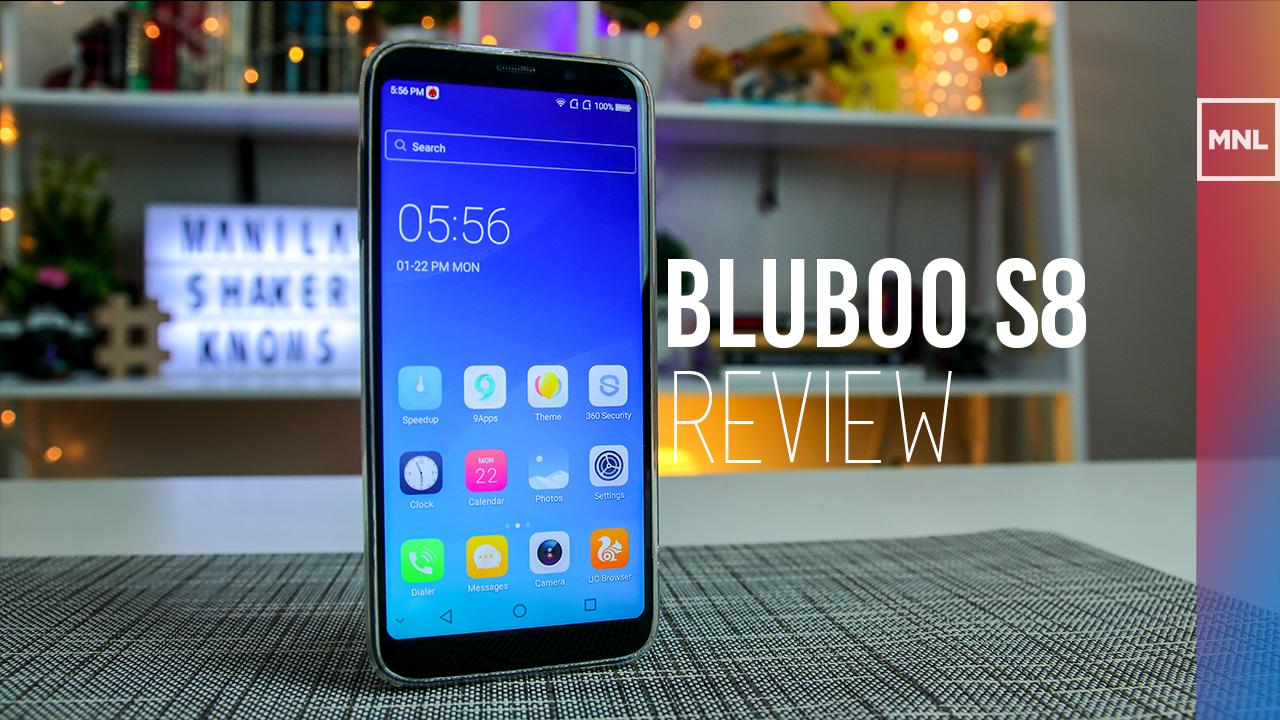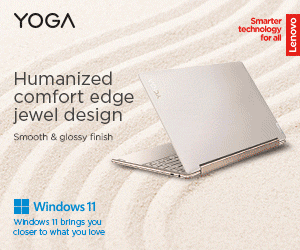 So, I will be blunt here as Bluboo was in their designing stage. This is basically a phone with a familiar front face that has midrange internals. And for its price, people may actually consider it.
SPECS
Bluboo S8
Display
[1440×720] 5.7″ IPS
Size
154.2 x 74.5 x 7.9 mm, 200g
Design
Plastic + Metal
Colors
Black/Blue/Gold
Chipset
Mediatek 6750T
Processor
Octa-Core 1.5 GHz
Graphics
ARM Mali T860 [email protected]
Rear Camera
13.0MP (SW:16.0MP) AF + 3MP FF
Dual Rear Flash LED LightVideo Recording:
Up to [email protected]
Front Camera
5.0MP (SW:8.0 MP) FF

Video Recording:
Up to [email protected]

Memory
3GB RAM / 32GB internal
Connectivity
2G: GSM 850/900/1800/1900MHz
3G: WCDMA 900/2100MHz (B8/B1)
4G: FDD LTE 800/900/1800/2100/2600MHz (B20/B8/B3/B1/B7)Bluetooth 4.0GPS

USB Type-C 1.0, OTG

OS
Android 7.0
Software
UI Version 2.0
Battery
Non-removable 3450mAh Li-Ion battery
Official Price
PhP 7,099
Availability date
November 2017
Where to buy
Chinese Online Retailers
Design
Coming in paired up with the S1, which is its bigger and more rectangular brother, the S8 stands out on its own. Its strangely-familiar frame and front face do well in the way of usage. Despite being around 30 percent heavier than the Galaxy S8, it feels firm and rigid despite its inferior materials.
The case itself is a near-perfect copy of the Galaxy S8's with the back being the largest exception right next to the lack of a 3.5mm audio jack. I believe that this is the first sub-$200 smartphone that does not have an audio jack – a 'feature' more likely seen in the flagship category.
The back is far from perfect, but at least Bluboo did try to be original with the concentric circles and vertical camera arrangement. Well, at least the fingerprint scanner is well-within the terms of being ergonomic for most hand sizes. Also, the S8 has a hybrid dual SIM tray due to its target market being Asia.
Display
Now, the display. Here is where things start to get finicky all of a sudden. To the untrained, the display may or may not look nice in a standalone format. Putting it beside others with superior panels and resolution will show the limitations that the S8 has. Sure, it is an IPS panel, but only with a 1440×720 resolution and colors are nowhere near accurate. The panel itself is under a thicker layer of glass than the S8's resulting in washed-out colors and less responsiveness. Noticeable blur and input lag becomes apparent from a fresh boot, both also caused by the thickness of the display's outer layer.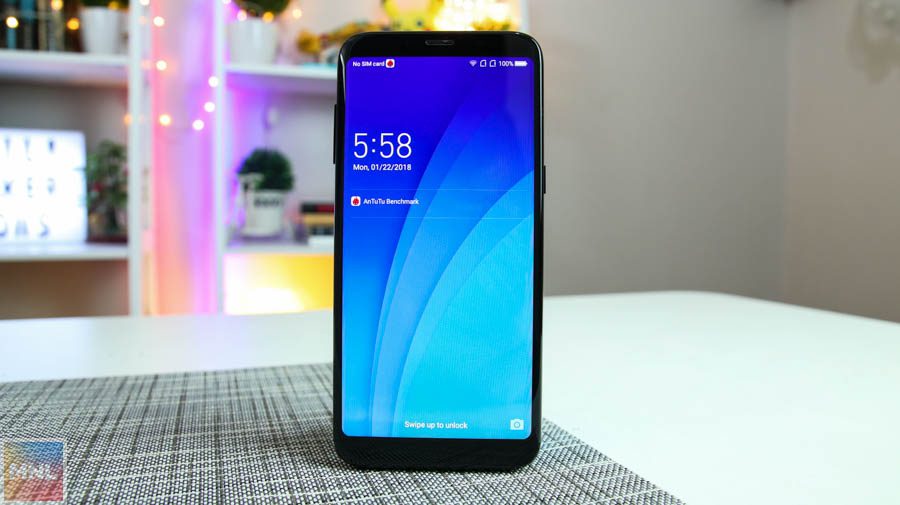 User Experience
As far as the S8 goes for casual usage, it is a capable phone in its own right. The bulkiness gets in the way every once in a while, and the additional heft becomes noticeable when put in a pocket.
Now, for the skin that they put on top of Nougat, it works for the most part with its circular theme. Once multiple background apps are open, the 3GB RAM shows its limit but at an earlier stage compared to other phones with the same memory size. Honestly, I find the 1440×720 display to be well-accommodated by the shell despite its lack of detail. For its price, it's one-of-a-kind.
Cameras
The cameras are, well, kind of expected at the S8's price point. They only perform decently in well-lit areas, and that includes video recording. The shutter speed can be very unforgiving in some scenarios, and the noise levels are extreme in dark areas. Neither are cameras to beat, even the paired camera on the rear.
Performance
With the 6750T inside, we expected a bit more out of it but it might just be with Nougat or the ROM Bluboo has included. It just literally says UI version 2.0 right under Android version, so we do not have much to go on. Day-to-day usage is not sluggish, making this a viable smartphone for those who are into the under-ten thousand pesos market.
Benchmark
Bluboo S8
AnTuTu
41685
GeekBench
SC: 619
MC: 2250
Androbench
Seq. Read: 228.19MB/s
Seq. Write: 127.65MB/s
Rand. Read: 22.16MB/s
Rand. Write: 13.78MB/s
PCMark Work 2.0
3415
Battery
In a not-so-surprising manner, the 3450mAh pack performs admirably but not better than the Galaxy S8. The main reason for this would be the relatively low-end chipset and screen that it needs to drive but lacking in optimization. With fast charging, the Bluboo S8 charges from zero to hundred under 2 hours.
| | |
| --- | --- |
| Battery | OnePlus 5T |
| Battery | 3450mAh |
| ManilaShaker Battery Rating | 41h 29m |
| Charging Time (0-100%) | 1h 53m |
Audio
The speakers are not for those with ears that hones towards clarity. It's neither horrible nor amazing – it comfortably sits in the middle with boosted mids that will sit well with alternative rock lovers and acoustic enthusiasts. Plugging in my in-ears is also nothing to write home about, but it does the job.
Verdict
Well, if you're interested in the Bluboo S8, I highly suggest that you grab yours from Banggood.com. It now retails for $134.99 or P7099, and I'd be hard-pressed to not recommend it to anyone who is looking for a relatively cheap smartphone that does well on a day-to-day basis.
Pros:
Cons:
Can only be bought online
Unoptimized software