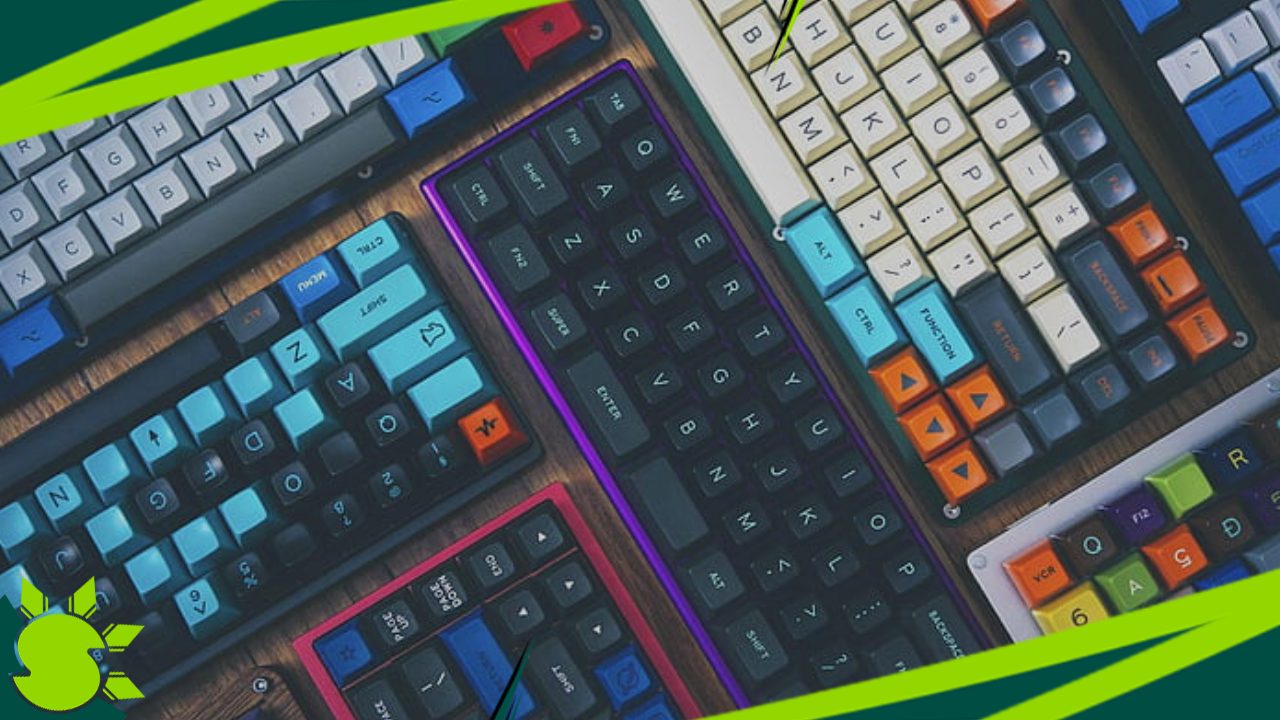 The epidemic pushed most of us to work from home, changing even occupations that were never thought to be remote. This shift in how people work has increased demand for equipment and accessories such as portable displays, wireless keyboards, and ergonomic seats, which have the potential to enhance productivity. We've previously covered the finest portable monitors of 2022, now let's look at the Best Wireless Keyboards of 2022. Our collection includes keyboards with varied costs and features, guaranteeing that there is at least one wireless keyboard here that will meet your requirements.
Best Wireless Keyboards 2022
Razer Pro Type Ultra
Razer is well-known for producing high-quality gaming equipment, including outstanding gaming keyboards. While its wired keyboards are well-known, the Razer Pro Type Ultra is one of the greatest wireless keyboards money can buy. Despite being a mechanical keyboard, this keyboard is reasonably quiet, owing to the Razer Yellow switches, making it excellent for office or home productivity needs. The keyboard provides good feedback and typing feel, ensuring that lengthy typing sessions do not tire you out.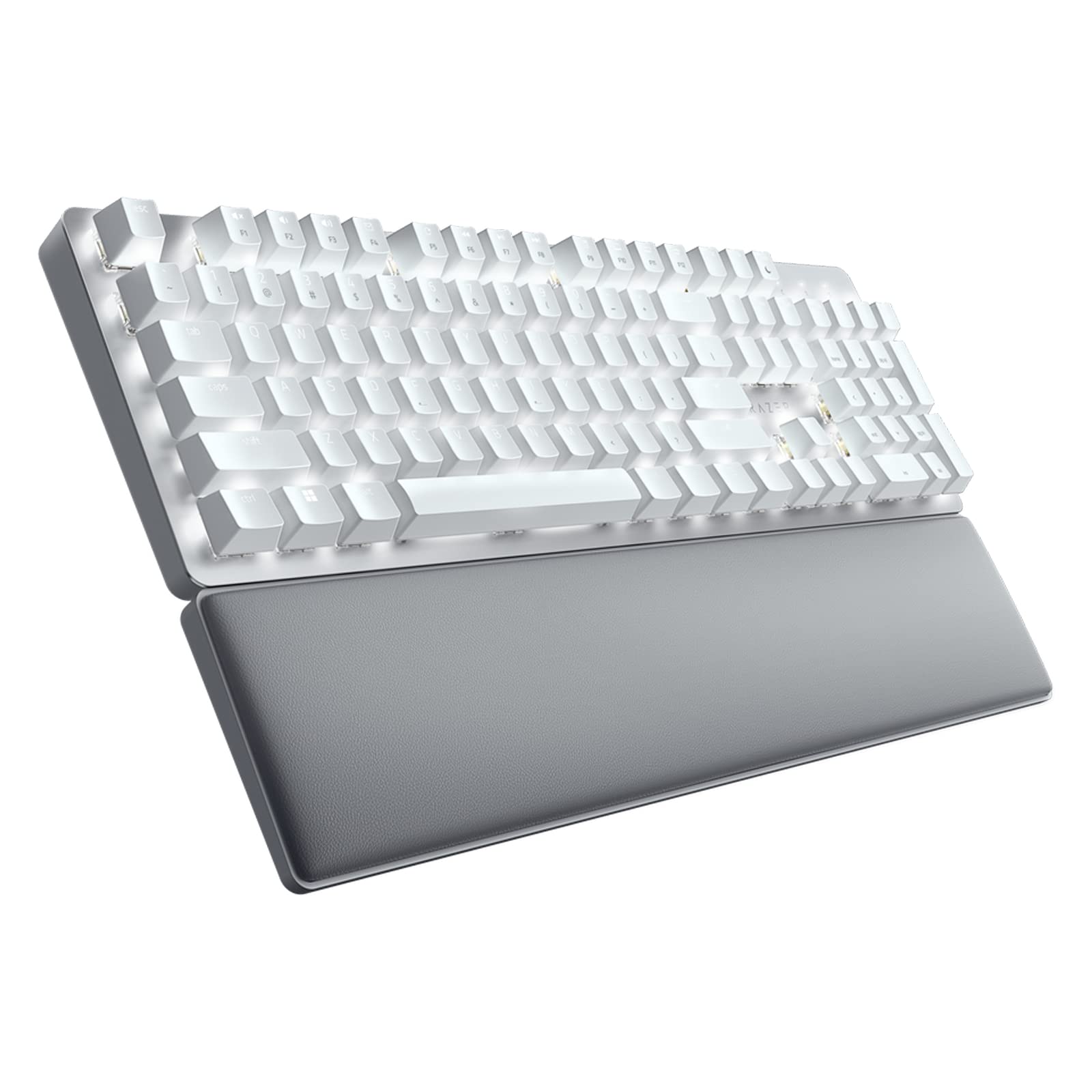 The incredibly comfortable wrist pad, which offers very soft form cushioning for optimum wrist support, is one of the highlights of this keyboard. Without the backlight, the Razer Pro Type Ultra has a battery life of 214 hours on Bluetooth and 207 hours on 2.4GHz. However, if you keep the backlight on at maximum brightness, the battery will be depleted in about 13 hours. It should be noted that this keyboard only works with Windows and does not support macOS.
---
Logitech G915 LightSpeed Wireless Mechanical Keyboard
Wireless mechanical keyboards combine mobility and a superb typing experience to provide the best of both worlds. The Logitech G915 attempts to balance this experience by including low-profile mechanical switches. This gives you the sensation of typing on a mechanical keyboard while being less bulky and loud than a standard mechanical keyboard. Furthermore, the G915 has a full-size keyboard with five extra macro keys (G1 through G5) and a stylish metal volume slider on top for your entertainment settings.
The G915 Lightspeed keyboard, like other Logitech wireless keyboards on the market, supports both Bluetooth and the Lightspeed dongle. It also has a good battery life, lasting 30 hours on a single charge with the backlight set at full brightness. Its life may be extended by setting the brightness to low or turning it off.
---
Razer Blackwidow V3 Mini
The Razer Blackwidow V3 Mini is another excellent wireless keyboard from Razer. This is one of the best wireless small keyboards on the market, suitable for both gaming and work purposes.
The Blackwidow V3 small is a 65% form factor mechanical keyboard with 68 keys and the choice of Razer clicky Green or more linear Yellow switches. It's small enough for travel but yet provides a nice typing experience with extra buttons such as an alphanumeric cluster, arrow keys, and vital navigation keys. The Razer Blackwidow V3 Mini, like the previously stated wireless keyboards, includes Bluetooth as well as 2.4GHz wireless HyperSpeed dongle compatibility. Razer says that with the RGBs turned off, the Blackwidow V3 Mini has a battery life of 200 hours. However, because you are using a Razer device designed for gamers, turning off RGBs is your final choice, and in that case, you may expect roughly 48 hours on 38% backlight brightness or only 17 hours on 100% backlight brightness.
Buy Razer Blackwidow V3 Mini Here
---
Logitech Ergo K860
The Logitech Ergo K860 is an ergonomically built keyboard that will provide comfort to your overworked fingers and wrists. The keyboard has a raised and curved form factor known as a "split curved keyframe," according to Logitech. According to the firm, it provides 54% more wrist support than a regular keyboard and decreases muscular stress caused by long hours of typing on a computer. The wrist support has two height options from which to pick, depending on your needs. The design may take some getting accustomed to, but once you do, your fingertips will most likely thank you in the long run.
While the Ergo K860 is wireless and ergonomic, it is not a mechanical keyboard, so your typing experience will be more like that of a standard keyboard. In addition, unlike the previously stated keyboards, there is no lighting. However, this also means that the keyboard has an extremely long battery life of up to 2 years, making it a fantastic travel companion. The Logitech Ergo K860 may connect to a variety of devices through Bluetooth or Logitech's proprietary USB receiver.
---
Microsoft Designer Compact Keyboard
If you want something as simple as the Apple Magic Keyboard, the Microsoft Designer Compact Keyboard is your best choice. The keyboard has a narrow fit form factor with a sophisticated all-white finish, making it both simple and luxurious. It has a simple 79-key layout and is reminiscent of the Apple Magic keyboard. This does, however, have certain helpful keys like as mute, page up/down, volume up/down, and snapshot buttons.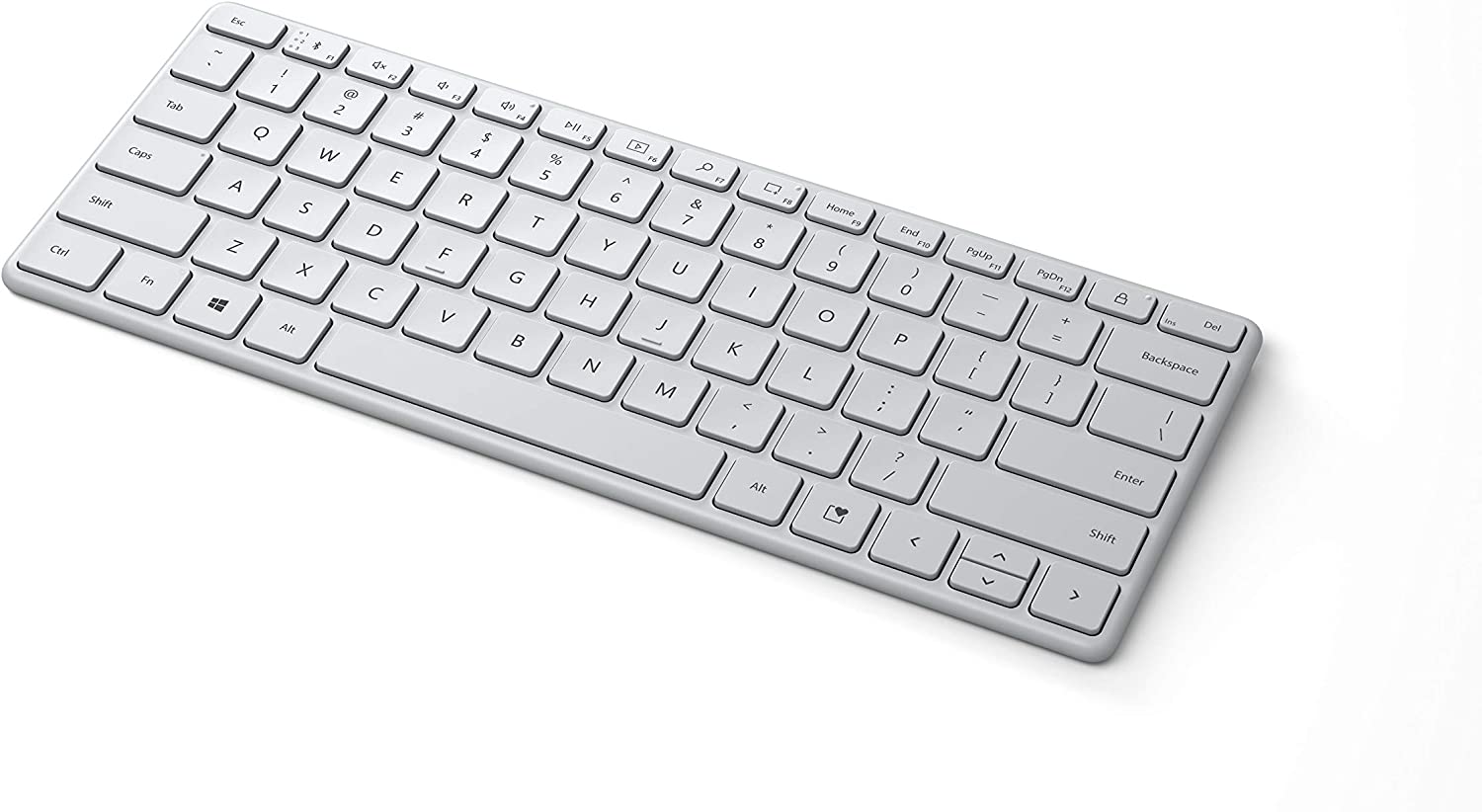 The Microsoft Designer small keyboard, as you might have guessed from the image, has laptop-style scissor-switch-driven chiclet keys. It can connect to up to three devices at once through Bluetooth LE and has a battery life of approximately three years, which means you'll probably have to change the batteries once in its lifespan.
---
Logitech MX Keys Mini
If portability is a key component in your purchasing choice, the Logitech MX Keys Mini should be considered. It's an exceptionally tiny and thin wireless keyboard that maximizes mobility without sacrificing typing experience. While it is a 60% form factor wireless keyboard, it has media and volume controls, as well as a mute button and an emoji input button. The typing sensation is nice, and the entire layout and experience will not make you feel deprived of a larger-sized keyboard.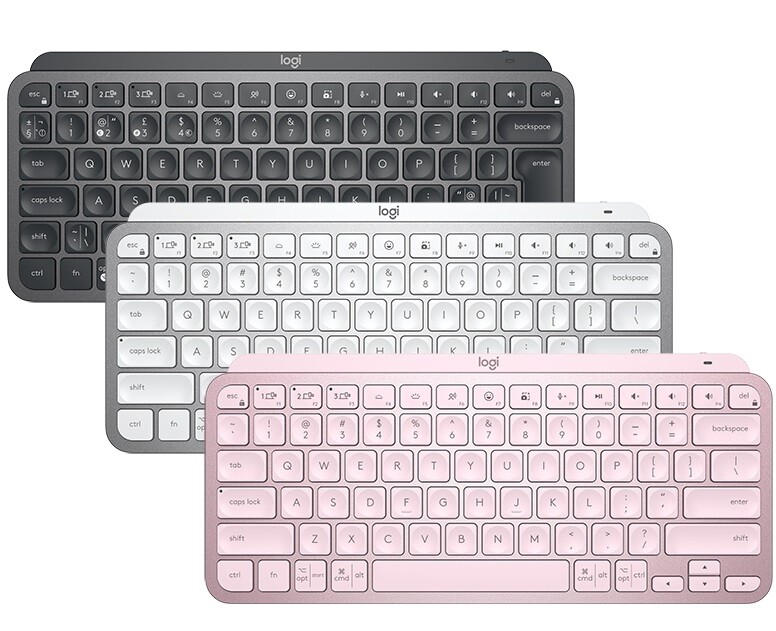 The Logitech MX Keys Mini has a backlight and a week-long battery life. However, by turning off the brightness, you may extend the battery life to up to five months.
---
So those are some of the top wireless keyboards available in 2022. If you believe we overlooked any intriguing keyboards from this list, please let us know in the comments section below.
---
Related Articles