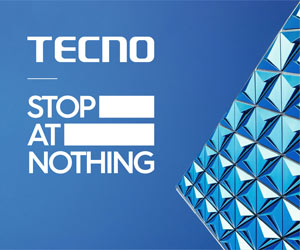 While the ASUS Zenfone 4, Zenfone Selfie and their Pro variants target folks who seek better front camera features and high performance, respectively, the ASUS Zenfone 4 Max caters to phone users who yearn for longer battery life at a low price. And with its 5000mAh battery – the biggest battery out of all the ASUS Zenfone 4 units – it aims to focus on these needs.
Related:
But does ASUS's latest mid-range Zenfone live up to its premise? And is it worth the price?
Design
The Zenfone 4 Max is covered in a black, curved metal unibody that gives it a premium, classy look.
If you're using a Deepsea Black colored Zenfone 4 Max, however, keep in mind that the phone is also a magnet for fingerprints, which feels pretty distracting unless you add a cover to it.
But despite its classy design, the Zenfone 4 Max's build doesn't seem as grand and pristine compared to the Zenfone 4, Zenfone 4 Selfie and their Pro counterparts.
The Zenfone 4 Max also feels slightly heavy to carry in your hand, although this may be due to the massive battery it holds. However, its black curved edges and thin body make it feel nice and comfortable in your hands.
Display
The Zenfone 4 Max also has a large 5.5-inch display with a Corning Gorilla Glass screen. It's quite okay to peruse when you need to view documents or videos.
The IPS display isn't spectacular at most, but coupled with the large battery life, it's satisfying enough for you to enjoy browsing online without fear of losing battery life.
Camera
The Zenfone 4 Max has a 13MP rear dual camera and a 5MP front camera, which is a standard among the Zenfone 4 phones. This is basically the only distinction it has with the Zenfone 4 Max Pro, which basically has the same specs as the Zenfone 4 Max except for its 16MP rear dual camera.
The special thing about the Zenfone 4 Max's dual lens camera is that it also has a 5-megapixel wide-angle rear camera, which means you can take wider photos without having to sacrifice other details that you might have missed out.
Like the other Zenfone 4 phones, the Zenfone 4 Max also has a preinstalled Beauty filter for you to take selfies with, which you can take advantage of using the Zenfone 4 Max's 8MP front camera. It's not as grand as that of the Selfie and Selfie Pro, but it's okay if you're fond of taking selfies.
Other than that, the Zenfone 4 Max's camera isn't exactly spectacular but it's passable in a way that you can still take good photos with it.
Sound
Sound-wise, the speakers are audible enough for you to listen to good music and videos with.
With a 3.5mm headphone jack, you'll be pleased to hear that the Zenfone 4 Max isn't picky with whatever earphones or headphones you connect it with and from what we've experienced so far, the Zenfone 4 Max still sounds okay, regardless of earphones.
Performance
Performance-wise, the Snapdragon 430-powered Zenfone 4 Max doesn't suffer from lags when forced to do tasks such as surfing the internet and playing high performance mobile games at the same time, though the Zenfone 4 Max does warm up a bit while doing so. 
Numerous tests taken using a variety of benchmarking tools revealed the following results:
AnTuTu Benchmark v6.2.7 – 42132
Geekbench – Single-core: 661; Multi-core: 2546
PCMark – 3722
Like its siblings, the Zenfone 4 Max also runs using the built-in Asus UI 4.0, which you can upgrade to Google's Android O later on.
Battery Life
In terms of battery life, this is where the Zenfone 4 Max truly shines. Our ManilaShaker Battery Rating confirmed that the Zenfone 4 Max lasted for a massive total of 65 hours and 20 minutes, which we can attest after we spent at least two days playing video games and searching the net with Wifi and Bluetooth on.
Compared to its other competitors that promote longer battery life in the market, the Zenfone 4 Max fares quite well out of all of them so far:
Asus Zenfone 4 Max – 65 hours, 20 minutes
Moto E4 Plus – 54 hours, 40 minutes
Oppo F3 – 45 hours, 20 minutes
The Zenfone 4 Max also supports reverse charging, meaning you can plug any phone into it using an adaptor and use it to charge that phone using the Zenfone 4 Max's power. As a result, you can use the Zenfone 4 Max as an extra Power Bank, and with its long battery life, it does well to fit this purpose.
Unfortunately, it doesn't support Fast Charging so charging it from 0% to 100% took us three hours before we could fully use it.
Capacity
The Zenfone 4 Max comes in 32GB worth of memory, with 3GB worth of internal memory, which can be expanded up to 2TB through a microSD card.
Verdict
Ultimately, it all comes down to what you want for your phone and what you intend to do with it. 
The Zenfone 4 Max has only one specific purpose, and that is to provide enough battery life to last you more than a day. It isn't spectacular, however, and other than the wide-angle double-lens camera, I personally think the Zenfone 4 would be a better choice despite the slightly higher price tag, if you really are looking for a basic phone.
But if battery life is truly what you're after in a phone, then the Zenfone 4 Max is what you can get. It has enough juice to dampen your fear of running out of battery life (and provide power to other phones), and with the lowest price out of all the Zenfone 4 units, the Zenfone 4 Max makes an interesting choice. 
ASUS Zenfone 4 Max Full specs, Philippines pricing
| | |
| --- | --- |
| SPECS | ASUS Zenfone 4 Max |
| Display | 5.5 inches, IPS |
| Size | 154 x 76.9 x 8.9mm |
| Design | Corning Gorilla Glass |
| Colors | Deepsea Black, Sunlight Gold, Rose Pink |
| Chipset | Qualcomm Snapdragon 430 CPU |
| Processor | Octa-core 1.4 GHz Cortex-A53 |
| Graphics | Adreno 505 |
| Memory | 32GB, 3GB RAM, microSD up to 2TB |
| Main Camera | 13MP, F2.0, focal length 25mm, PixelMaster 4.0, dual camera, auto mode with low light and HDR Pro features (default), Pro, Beauty, time lapse with power saving mode |
| Multimedia | Full [email protected] |
| Front camera | 8MP, f/2.2, 24mm (Zenfone 4 Max) |
| Connectivity | WiFi, Dual SIM, Bluetooth 4.1 |
| Security | Fingerprint sensor |
| OS | Android 7 + ASUS ZenUI 4.0 |
| Battery | 5000 mAh battery, 2x faster reverse charging (1A) |
| Ports | USB Type-C, 3.5mm audio headphone jack |
| Official Price | P9,995 |
| Availability date | August 2017 |
| Where to buy | All Asus concept stores and kiosks, authorized resellers, online |