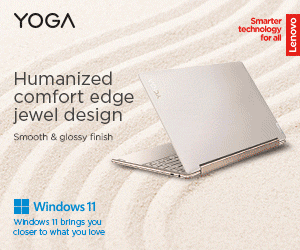 ASUS continues to dominate the PC gaming world with their ROG trademark. And at CES 2019, the Taiwan-based company tries to break another barrier as it introduces the ASUS ROG Mothership — an all-in-one gaming computer.
As the name states, it's safe to say that this is the most powerful portable gaming computer that ASUS has created. From the surface, it's basically a 17-inch Surface Pro complete with its own kickstand. What's more is that it has its own detachable mechanical keyboard/touchpad attached up front to allow gaming on-the-go — it's completely wireless but has the option for USB-C connection to eliminate latency.
The 17-inch screen is a 1080p display featuring a 144Hz refresh rate, 3ms response time, and Nvidia G-sync capability. Behind the screen packs a powerful combination of Intel Core i9-8950HK and a desktop-class Nvidia RTX 2080 GPU(not the Max-Q version). All that with RAID 0 array configuration of 3 NVMe SSDs and up to 64GB of RAM.
Aside from the detachable keyboard and kickstand, you won't be living the dongle life as it comes with 4 USB Type-A, a standard USB-C, and another USB-C with Thunderbolt 3 support. It also comes with HDMI, an SD card slot, and an Ethernet port for consistent internet connectivity. All that powered thru dual 280W charging ports.
As powerful as it sounds, it's also on the heavy side clocking in at 10.36 pounds.
The ASUS ROG Mothership isn't a concept but a gaming rig that could sell sometime in the 1st Quarter of 2019. There were no mentions of any pricing but expect it to cost at least $3000.
Asus X560 – cheapest gaming laptop with Nvidia GTX 1050 at P34,995 price