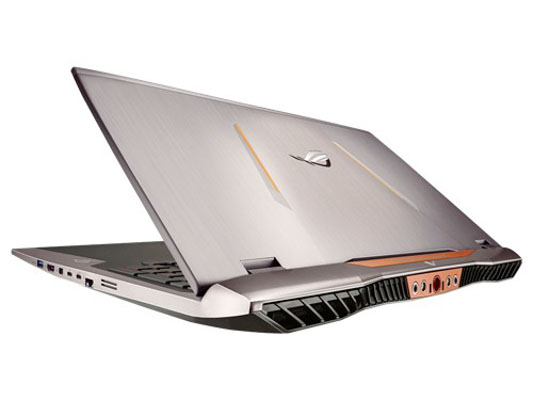 Asus Philippines has recently launched the Asus ROG GX700VO (Republic of Gamers) as the world's first gaming laptop with a detachable liquid-cooling system.
See also: Razer Blade Gaming Ultrabook Offical Launch
The Asus ROG GX700VO is a gaming monster that could match gaming desktops in terms of specs. It is powered by an overclockable 6th gen. Intel Core-i7 6820HK chip, DDR4 RAM (max at 64GB), and discrete Nvidia GTX 980 graphics card–only possible with a dedicated liquid-cooling system. But according to Asus, the laptop itself could still handle a few level of heat dissipation while overclocked.
CPU overclocking up to 48% performance increase
GPU up to 43%
RAM up to 31%
Anyone could enjoy high fps game experience too with the 4K UHD native resolution on the matt 17″ IPS LCD display. The keyboard is backlit with 30-key rollover feature.
The Asus ROG GX700VO is not for the faint-hearted. It's for the elite and pro gamers that can afford its official SRP at P249,995 pesos including the liquid-cooling unit and travelling case. The number of units is limited to 20 only.
For that price, the Asus ROG GX700VO easily beats the top configurations of the Razer Pro and Alienware 17 and 18.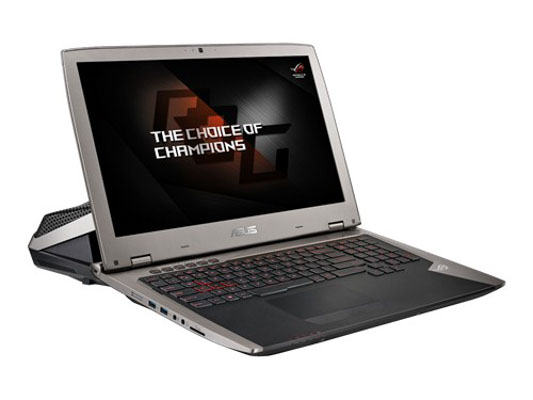 Asus ROG GX700VO Specs, Price PH, Features
Display: 17″ 4K (3840 x 2160p) matte IPS LCD
Size: 429 x 309 x 33-35 cm, 3.6kg without liquid-cooling dock
Chip: Intel Core i7-6820HK
Processor: 4 cores/8 threads CPU 2.7GHz base up to 3.6GHz for single core overclocking and 3.2GHz for quad-core overclocking
GPU: Intel HD 530 graphics, overclockable discrete Nvidia GTX 980 card
Memory: up to 512GB SSD storage
RAM: overclockable max 64GB DDR4 2133MHz to 2800MHz
Keyboard: anti-ghosting backlit with 30-key rollover
Battery: 96Whr
Audio: Sonic Studio, Sonic Audio, built-in headphone DAC and amplifier
OS: Windows 10 Pro
Release: March 2016, Available in authorized Asus partner stores
Price: P249,995 with Hydro Liquid-cooling System