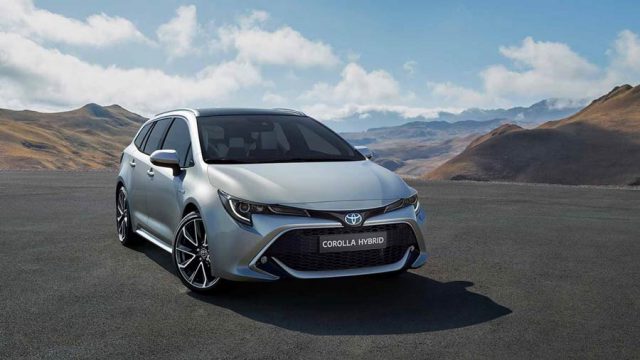 Toyota Philippines has officially launched the 2020 Corolla Altis and 2020 Corolla Altis Hybrid locally. Both models will become available in the Philippine market this October 2019 with a starting price of P999,000 for the manual Altis and P1.58-million pesos for the Hybrid variant.
READ: Mazda 3 2020 launched in PH for P1.3-million price
The regular 2020 Toyota Corolla Altis is powered by the 1.6-liter petrol engine with 120 horsepower and 153 Nm of torque. Meanwhile, the electric Hybrid Altis with the 1.8-liter engine has a combined output of 121 horsepower at lower RPM (5200 vs 6000) and 142 Nm of pulling power.
Toyota claims that the battery on the hybrid could last for more than 100,000 kilometers without having to maintain or replace it. The battery is charged thru regenerative braking and through the 1.8-liter gasoline engine.
READ: Electric or EV cars coming in the Philippines
Toyota Corolla Altis 2020 and Altis Hybrid specs, release date Philippines, price
Body type: 4-door sedan
Engine: 1.6-liter or 1.8-liter hybrid electric non-turbo gas or petrol
Power: 120HP @ 6000 rpm (regular) and 121 HP @ 5200 rpm (hybrid)
Torque: 154 Nm @ 5200 rpm, 143Nm @ 3,600 (hybrid)
Transmission: 6-speed CVT automatic or manual
Fuel efficiency: 15 to 20 km/l
Ground clearance: 150mm
Safety: Driver, front passenger and side curtain airbags, Pre Collision, Lane departure, Lane tracing, Road Sign Assist, Rearview camera, reverse parking sensors, ISOFIX
Features: Full Range Dynamic Cruise Control, Keyless entry, 8-inch touch center display, 7-inch digital gauge cluster
Price: P999,000 for the manual base model up to P1.58-million for Hybrid
Release: October 2019 in the Philippines