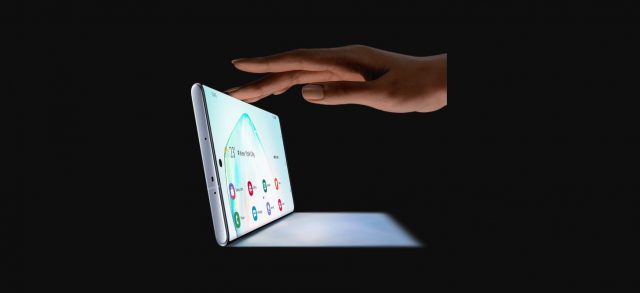 Now that Samsung's best phone in 2019 is out in the wild, we can now compare it with Huawei's best phone right now, the P30 Pro. While there's no doubt that the Chinese manufacturer's flagship phone is one heck of a device, especially with the industry-leading camera optics, Samsung Note Series has been here for a decade already. With 10 years of experience under its belt, here are the top reasons why you should prefer the Note 10+ over the P30 Pro.
READ: Huawei P30 Pro "Amber Sunrise" Arrives in the Philippines for P55,990 Price
Top Reasons Why Note 10+ Is Better Than Huawei P30 Pro
Do more with S-pen
While stylus has become a thing of the past for other smartphones, the Note Series continues to improve upon it. With the Note 10+, user functionality is extended thru s-pen air gestures. Aside from the fact that you can use it as a camera shutter, you can now navigate within an app. The new S-pen now allows for swipe up/down/left/right and twirl right/left.
Whether you're an artist or someone who just likes to doodle, you can do it with incredible accuracy. While the S-pen has nifty tricks up of its sleeve, it's still a pen made for precision. From highlighting texts to signing documents, you can do it all with the Note 10+.
Dynamic AMOLED is the best smartphone display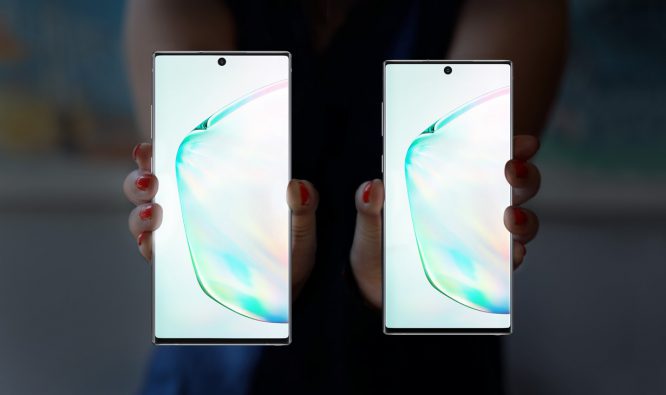 Whether you like it or not, there's no doubt that Samsung mobile displays are the best in the industry. For the first generation of Dynamic AMOLED display, the peak brightness is higher and color reproduction is more accurate than ever. But what sets itself apart vs the OLED of P30 Pro is HDR10+ format support.
This improved HDR format delivers a wider color range than the typical millions of colors of HDR10. To achieve that feat, dynamic metadata is added. Simply put, the colors applied to each scene is dynamically corrected real-time. Instead of just displaying the colors needed for HDR content, these colors are adjusted to deliver brighter highlights, darker shadows, and richer reds, greens, and blues.
MicroSD for the win
While there's plenty of storage on the Note 10+ to boot, having additional storage won't hurt. Although the P30 Pro's storage is expandable, it uses a newer type of card — the nano memory card. In 2019, only Huawei flagship phones support it. As for the rest of the world, there's microSD. And chances are, you already have a microSD card. You don't need to buy a more expensive nano memory card that's harder to find on the market. With microSD, you can either get one from your nearest retailer or just pop in your existing one.
Incredible Video Stabilization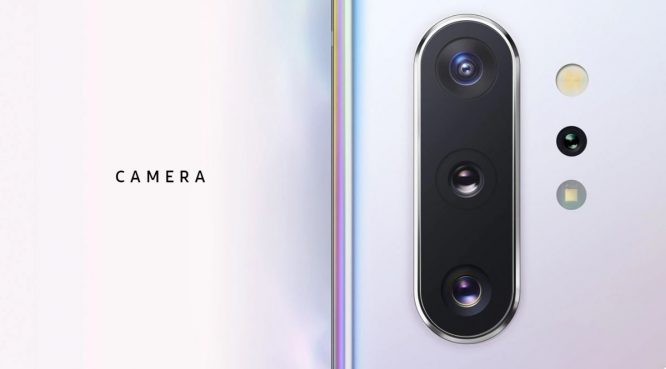 If we're to compare technical numbers of camera sensors, the P30 Pro easily overshadows Note 10+. But if we're talking about video capabilities, Samsung is easily one of the best out there. Besides the overall video quality, the built-in stabilization of Note 10+ is nearly gimbal-like level. Dubbed as Super Steady, the combination of Optical Image Stabilization (OIS) and gyro-Electronic Image Stabilization (gEIS) is unmatched. The best part — it works with Hyperlapse and 2x zoom.
READ: 5 Best Features of DJI Osmo Mobile 3 vs Osmo Mobile 2
Stereo Speakers
When it comes to convenience of watching Netflix, playing games or streaming audio straight from the phone, the Note 10+ does a better job of delivering crisper quality without compromising volume levels. All thanks to that stereo speaker setup.
In the case of P30 Pro, despite having a bigger teardrop notch, it still only uses a south-firing speaker. Which gets easily covered when playing games horizontally.
Tons of (Optional) Accessories
If you're serious about that Samsung life, the Note 10+ supports tons of optional accessories. You can pair it with Samsung's true wireless Galaxy Buds that has its own Samsung app for additional controls, like EQ and custom actions. There's also the Galaxy Watch Active2 for tracking your health and lifestyle.
When it comes to cases, you can go for protection, functionality, or style. One of the most popular 1st-party Samsung cases is the LED Cover, which lights up with mood lighting when there's an active notification. If you want the older model, there's the LED Wallet Cover letting you customize LED icons. Then, you have the S-View Flip Cover which lets you take calls and control music without opening the cover.
For the minimalist, the Leather Back Cover offers style while Silicone Cover delivers soft, smooth, and comfortable grip without adding too much weight. Alas, you have the Rugged Protective Cover for the prudent. It even comes with a kickstand.
On top of all that, you have the option to wireless charge with Samsung's Wireless Charger Stand. If you have a Galaxy Watch or Galaxy Buds, you can do simultaneous charging with Wireless Charger Duo Pad. And if you miss the headphone jack, there's a Type-C to 3.55mm adapter.