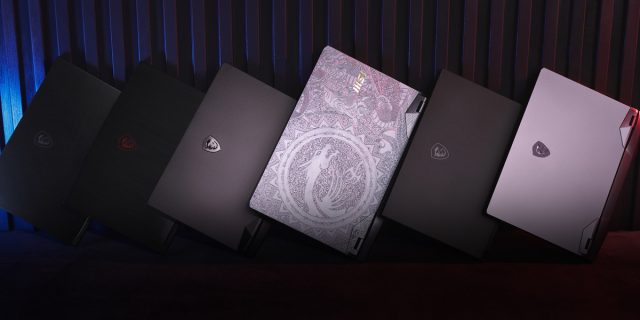 You've probably heard of MSI if you've ever purchased or looked for a fantastic gaming laptop. MSI offers a variety of well-known gaming hardware, such as laptops, desktops, and PC parts. The company has recently diversified into other markets and currently provides some excellent laptops for creators, corporate users, and everyday customers.  We compiled the best of the best MSI laptops and ranked them based on what they are good at.
Naturally, MSI is still primarily a gaming brand, so we've concentrated a lot of our attention there. However, there are some excellent possibilities if you also want to complete some work, and we've highlighted some of those options below. So without further ado, let's begin.
MSI Stealth 15M – Gaming & Lightweight
The MSI Stealth 15M is a great option if you want a laptop with a little bit more versatility but one that can still handle intense gaming. This laptop has an Intel Core i7-1260P processor, which offers excellent performance for mobile gaming with a 28W TDP and 12 cores. This is coupled with an Nvidia GeForce RTX 3060 Laptop GPU, which has no trouble handling the majority of contemporary games (though you may need to turn down some settings here and there). A 1TB SSD and up to 32GB of DDR4 RAM further provide a generally excellent experience.
Also, the display is a little more subdued here, but it still makes sense for a laptop with these specifications. It offers a 15.6-inch Full HD panel with a refresh rate of 144Hz, which eases the workload on the GPU and enables you to run games at higher settings while maintaining extremely high frame rates. Also, it helps you conserve energy so that you won't have to worry as much about battery life when you need to operate without access to an outlet. The webcam's resolution is only 720p, which is disappointing but enough.
The MSI Stealth 15M is a fantastic laptop that can handle gaming just well while still being incredibly portable, and depending on your needs, is undoubtedly one of the finest MSI laptops. Nevertheless, it is not intended for the most power-hungry customers.
MSI Titan GT77 – PC Replacement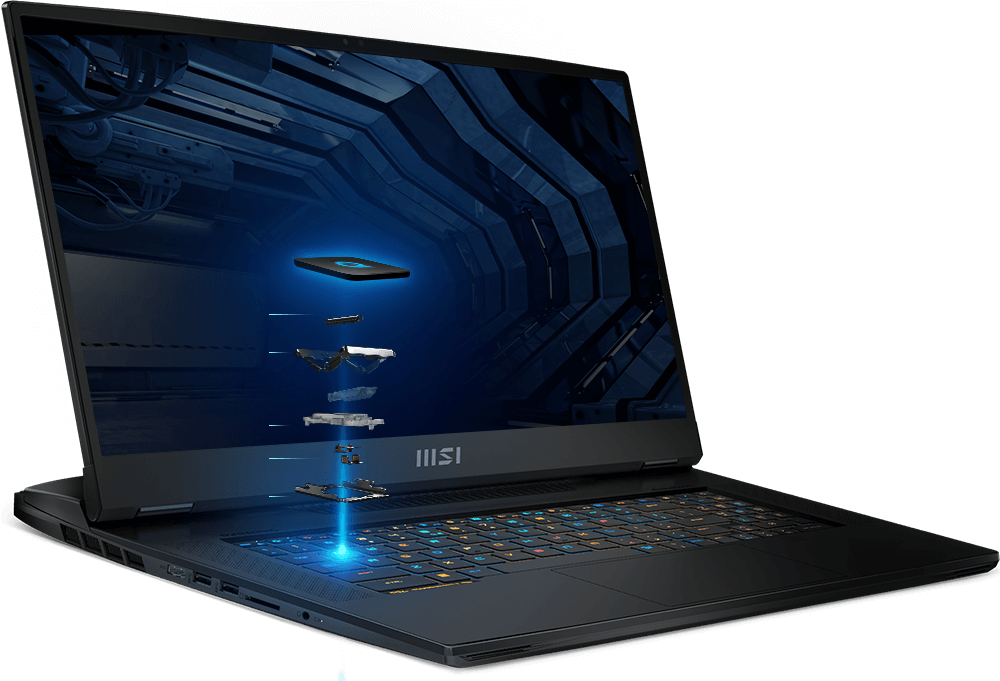 MSI Titan GT77 is a high-end gaming laptop that is designed for gamers and creative professionals who demand the highest levels of performance and power. It features top-of-the-line hardware and a sleek design that is sure to impress.
The MSI Titan GT77 is almost unmatched if you have the cash to burn and want the maximum amount of power you can get in a portable form factor. This powerful laptop has an Intel Core i9-12900HX processor, which has a staggering 16 cores and 24 threads. It also has a 55W TDP (though it can use as much as 150W if needed). With that enormous amount of power combined with a laptop GPU like the Nvidia GeForce RTX 3080 Ti, which can consume up to 175W of power by itself, you'll be able to blast through any game without any problems.
Similar to the last display, this one has a 17.3-inch 4K panel with a 120Hz refresh rate. Even while it's a challenging screen to drive, this laptop's enormous power guarantees that at least some of your games, notably lighter e-sports titles, will run at the highest resolution and fps. Also, the screen fully supports DCI-P3, thus switching to content creation is also possible.
Nonetheless, if you want the greatest power possible, this is the best laptop MSI makes. It is clear that this is not a laptop for everyone. Simply put, a lot of money is required.
MSI Modern 15 – Mainstream, Business, and School
MSI Modern 15 is a sleek and powerful laptop designed for business professionals, students, and content creators who need a reliable and high-performance machine for their work. It offers an excellent combination of features, performance, and affordability, making it a popular choice for many users.
The MSI Modern 15 is equipped with a 15.6-inch Full HD IPS display with a resolution of 1920 x 1080 pixels. The display offers a good level of brightness and contrast and is suitable for tasks such as browsing, streaming, and productivity work. Under the hood, the laptop is powered by an Intel Core i7-1165G7 processor, which is a quad-core processor with a base clock speed of 2.8 GHz and a turbo boost frequency of up to 4.7 GHz. It is also equipped with an NVIDIA GeForce MX450 graphics card, which has 2GB of GDDR5 memory and can handle basic graphics tasks.
The design of the MSI Modern 15 is sleek and stylish, with a thin profile of just 0.63 inches and a weight of 3.53 pounds, making it easy to carry around. It also features a backlit keyboard and a fingerprint reader for added security.
This is unquestionably a wonderful option if you're searching for a laptop for a younger student who might not require a high-end laptop or if you simply want something to have at home for sporadic online browsing.
Best overall – MSI Raider GE66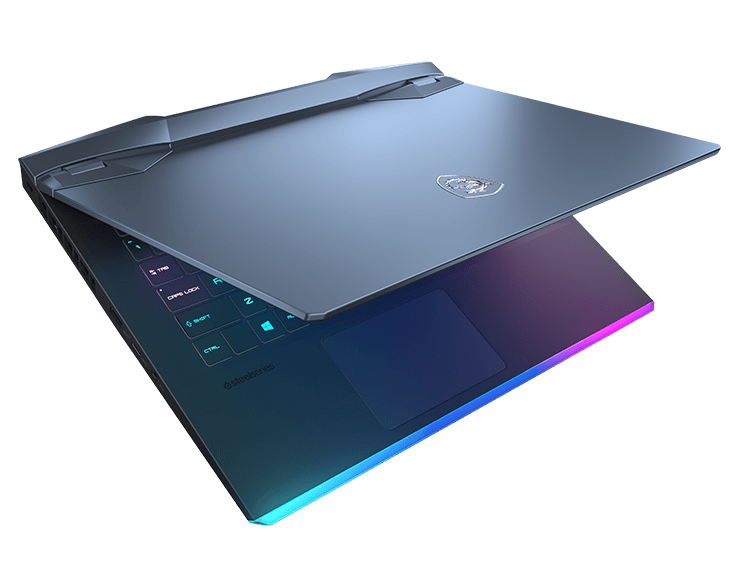 The MSI Raider GE66 is probably your best choice if you're searching for a high-end gaming setup that isn't outrageously pricey and doesn't utterly kill any hopes of portability. With up to 195W of power from an Nvidia GeForce RTX 3080 Ti and 12th-generation Intel Core CPUs up to a Core i9-12900HK, this laptop is still a powerhouse. There is a stronger GE66HX model as well, but if you don't want anything that quickly drains the battery, we'd say this is still the best compromise for most people. It also has a 1TB SSD that you can expand later and up to 32GB of DDR5 RAM running at 4800MHz.
Also, it features a really good display with a variety of options. Its 15.6-inch panel is available in Full HD resolution with a refresh rate of 360Hz, Quad HD resolution with a refresh rate of 165Hz or 240Hz, or an incredible Ultra HD display with a refresh rate of 120Hz. You can then choose the ideal mix between image quality and smoothness, though we believe one of the Quad HD models may be the most resource-efficient option for producing stunning graphics. Moreover, a Full HD webcam is present above the screen, which is a feature that is frequently missed in gaming laptops. However, there's no Windows Hello support here.
With a sizable light bar at the front of the laptop, RGB lighting is a major design feature here so you can be sure you're seen in public. The keyboard has RGB backlighting as well. Remarkably, the whole thing fits inside a chassis that weighs 5.25 pounds, which isn't incredibly light but is at least reasonably portable.
This is one of the best MSI laptops now available in part because it strikes a great mix between performance, portability, and affordability.
---
Read More Articles Here