These days, anyone can create content. You can make movies and go viral online just by possessing a smartphone, but what if you want to boost your game and get more serious about it? Or if you want to step up your YouTube, TikTok, or Instagram career? Having a specific gadget that enables you to record high-quality content would therefore be essential.
You could just spend thousands of pesos and purchase the greatest gadget you can for sure, but not everyone has that kind of money to spare. Sincerity be told, all you really need is the appropriate device—you don't even need to invest a lot! Here are some of our recommendations for the top cameras for content producers at various levels.
SONY ZV-1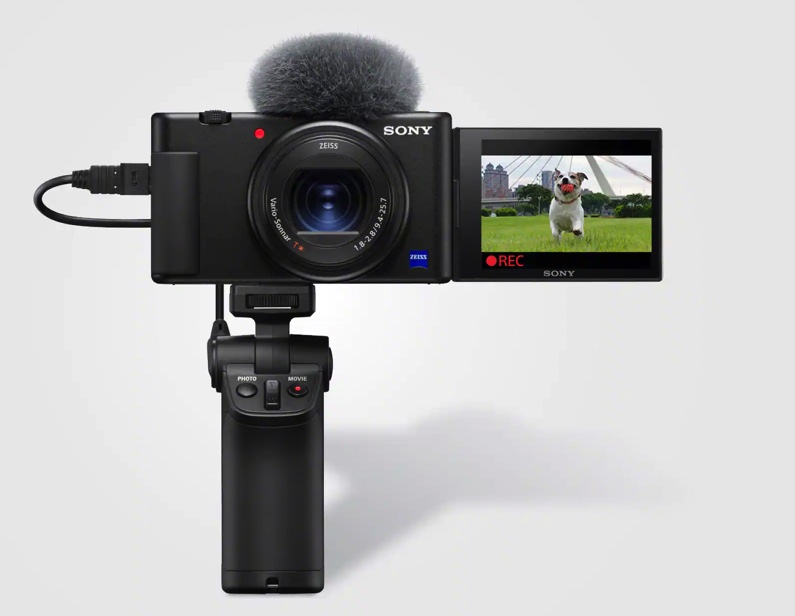 Although the Sony ZV-E10 is a more recent "version" of the Sony ZV-1, I prefer to recommend the ZV-1 to people because it is simpler to operate. There is only one zoom lens, unlike the ZV-E10, which retracts into such a small form factor that it is quite convenient to carry around and pull out whenever you need to shoot something. For those who require a point-and-shoot high-quality video camera, the ZV-1 is the best option. This camera from Sony was created expressly for vlogging, and it doesn't let you down at all.
The Sony ZV-1 comes with a ton of features that are necessary for vlogging. For instance, the business decided to place a built-in high definition microphone on top rather than a built-in flash. Additionally, it boasts a variable-angle screen that you may utilize to take those crucial selfie photos and movies. Last but not least, it has a mode for product videos that rapidly and automatically focuses on whatever is in front of you and immediately changes back to you when an item is not in focus. Those who run cosmetics blogs adore this function since it is so quick and effective! It has more features than anyone could ever need in a vlogging camera because it can shoot up to 4K 60fps and 1080p 120fps.
PANASONIC LUMIX DC-G100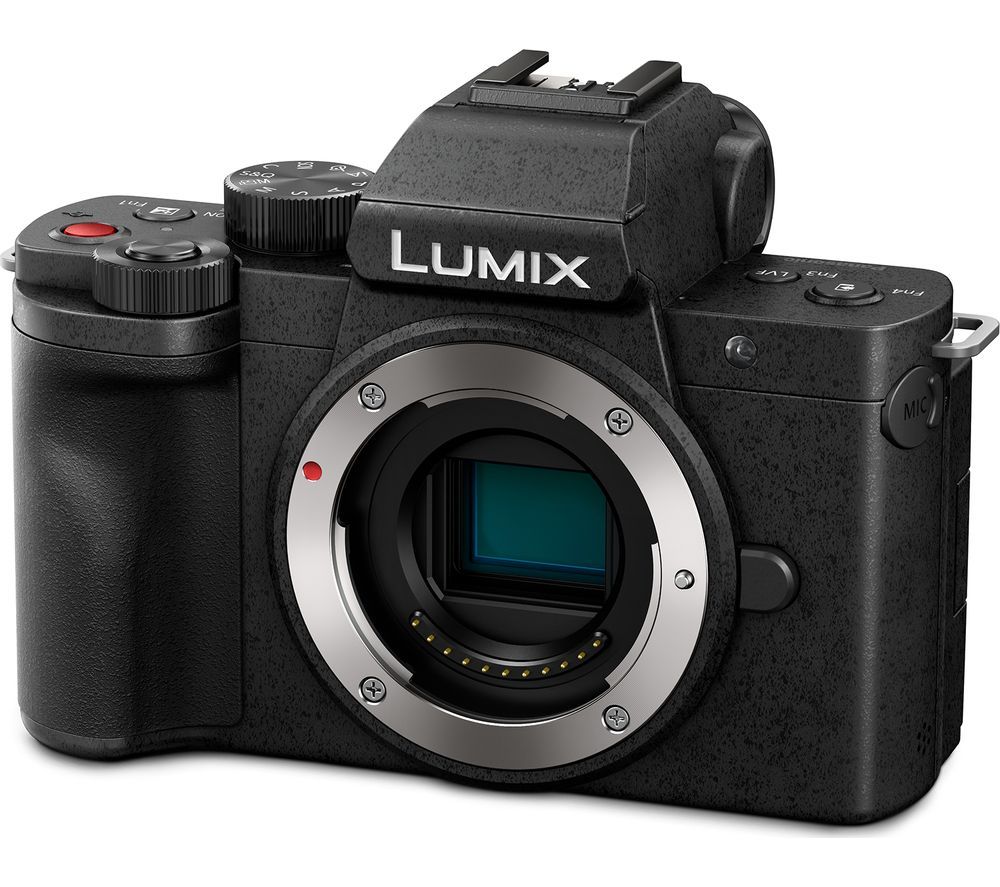 A Micro Four Thirds mirrorless camera with vloggers in mind is the Panasonic Lumix. I adore that this camera has electronic image stabilization (EIS), which enables it to produce steady videos even when the subject is moving. And once you combine that with the camera's Self Shot mode, which utilizes incredibly quick face detection, and audio tracking mode, which keeps up with you as you move around, you have the ideal vlogging camera.
The camera can record in 1080P at 120FPS and up to 4K at 30FPS. Additionally, it has a fully articulated display that enables flexible camera use. Just keep in mind that the image is cropped when you shoot at 4K, so you must prepare for that since this mode will really zoom in on your face. 10 minutes worth of video can be recorded in 4K, compared to 30 minutes in 1080p.
DJI POCKET 2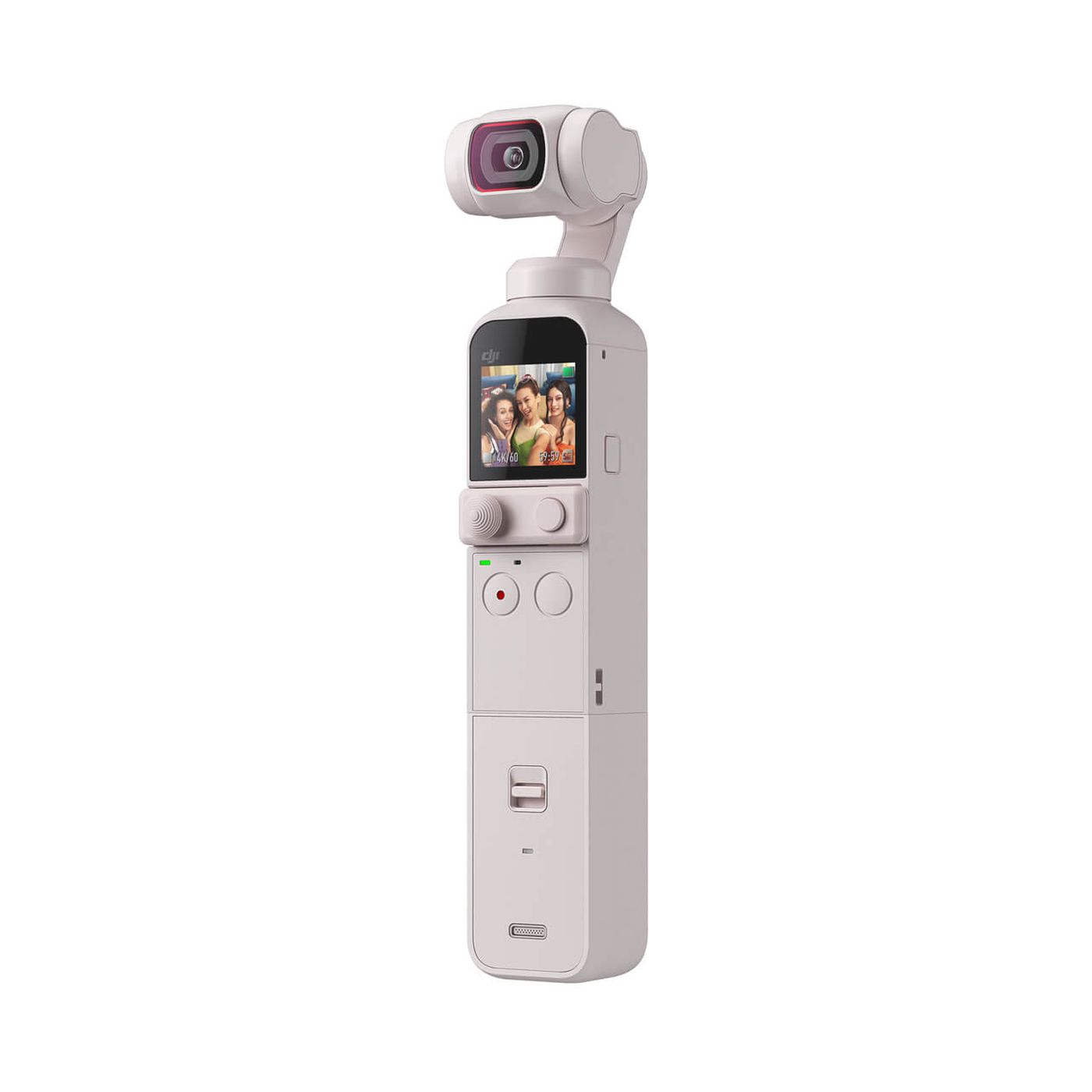 Here, let's begin with a very small thing. You would be astounded at what this tool is capable of. The DJI pocket 2 is a compact hybrid gimbal and camera that is hardly larger than your hands. This camera is for you if you want one that you can carry around in your belt pouch, pull out, and start recording with. You won't have to worry about shaky selfie videos because this device's stabilization is just unmatched.
The DJI Pocket 2 has a fantastic battery life and can capture in 4K at 60 frames per second. There are 4 built-in microphones, Wi-Fi, and Bluetooth monitoring, and you may use your smartphone while filming thanks to these features. Compared to most smartphones, the video production is significantly better, and the cost isn't too awful either. Starting out with the DJI Pocket 2 is a great choice.
GO PRO HERO 10

The GoPro Hero 10 is a sports camera, but if you're searching for a vlogging camera that you can take with you wherever you go and survive anything you're planning for then this camera is for you. The Hero 10 can record 5.3K video at up to 60 frames per second, 4K at 120 frames per second, and 2.7K at 240 frames per second using the new GP2 CPU. This enables you to capture those really slow-motion action images for use online. There is almost nothing wrong with the quality, which is incredibly, really sharp.
In terms of stabilization, the GoPro Hero 10 has one of the best digital image stabilization systems available. It's called Hypersmooth 4.0, and it's incredible what this technology can do. When using this camera, it feels like you're using a gimbal, so sports enthusiasts who like to mount their cameras on a bike or while running will not be disappointed. Lastly, you can use the Hero 10 to take time-lapse video shots. If you want to capture outdoor scenes throughout the day, you can just leave the camera on while it records the time-lapse thanks to the Hero 10's Hyperlapse and Nightlapse features. This is especially true considering how well the camera is protected from the elements, so you won't have to worry about leaving it outside. The GoPro Hero 10 is the ideal all-purpose small camera that you can carry around without worrying.
PANASONIC LUMIX DC-S5

Many content creators and videographers think highly of the Panasonic Lumix S series as a line of cameras. Compared to the other options on the list, this one is a step up because it is for serious content creators. For the tech enthusiasts out there, it has a 24MP full-frame mirrorless sensor, which gives you the entire picture here as opposed to the cropped sensor of the previous options. You would be surprised at the capabilities of this camera because it packs so much technology into such a small body. It has two SD card slots, an OLED electronic viewfinder, a 3-inch touchscreen with full articulation, and a long battery life.
The volume of technology here for videographers and content creators will make the majority of people envious, despite the fact that it may be quite expensive. It can record 10-bit 4:2:2 color 10-bit DCI and 4K video at 30 frames per second. If you want to delve deeper into the settings, you can use its professional-level tools, which include waveform and vectorscope display, shutter angle, dual zebras, and the capacity to upload unique LUTs to your camera. Additionally, it has a variable frame rate that enables users to change from high frame rates to low ones in order to slow down or speed up their footage. It also has a dual gain sensor that delivers dynamic range at low ISO settings. Although, the majority of shooting modes offer limitless durations, but some only allow for 30 minutes of recording, so be aware.
FUJIFILM X-S10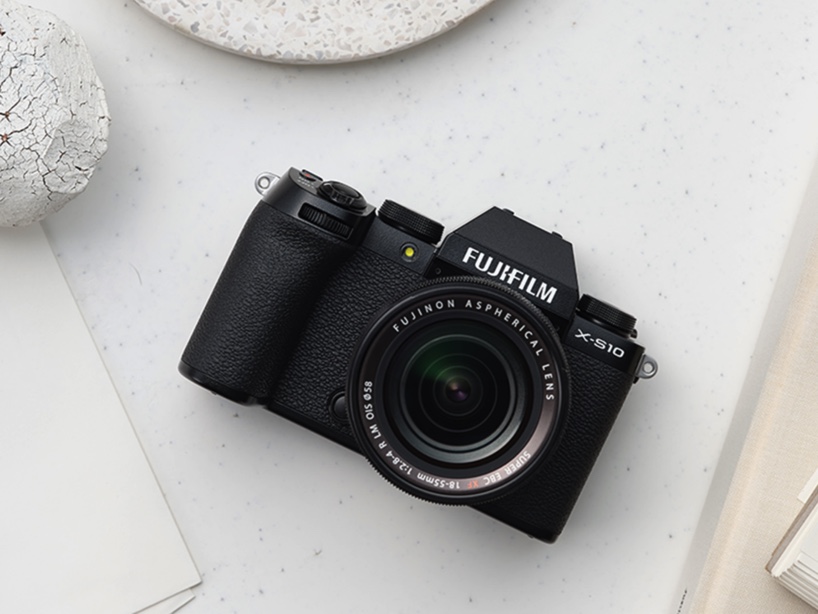 We're moving on to interchangeable lens cameras at this point. The Fujifilm X-S10 is one of my favorite cameras, so let's start there. The X-S10 is a unique beast compared to all other Fujifilm cameras because it offers more modern PASM dials, which are common among camera manufacturers, rather than the traditional analog Fujifilm dials. Fuji purists may laugh at this notion because they typically prefer to have access to all manual controls. The X-S10 is the ideal entry point for casual users who want to enter the Fuji ecosystem and all the Fuji color science it brings if they're getting serious about vlogging or even photography.
A sharp electronic viewfinder, a vari-angle screen that can be used for vlogging, and a very practical grip are all included with the X-S10. That grip is a godsend when using the camera because it enables you to shoot steady videos with a small body like the X-S10. The Fujifilm X-S10, aside from that, is essentially a scaled-down version of the premium XT-4. It differs from its larger sibling in a number of ways, including battery size and the number of memory card slots it has, but it still has the same X-Trans sensor that lets you record stunning videos. Speaking of stunning video, you can use the built-in Acros film simulation to add a cinematic or movie-like quality to your videos without having to get too technical with F-log and other settings.
SONY A7 IV

The a7 series' fourth version offers big power for significant money, and it may have all the features a videographer could want for in a camera for content creation. It is an improvement over the previous version in every regard, and with folks still using the prior A7 III, the new one is a stunner! It boasts a new 33MP BSI-CMOS sensor, a new focusing system (which is ridiculous given Sony already has one of the greatest autofocus systems on the market), a completely articulating screen for vlogging, and many other new features.
To provide consumers greater options with their S-Log recordings, users can capture up to 4K 60fps video at 10-bit resolution. You can take stable movies thanks to the camera's in-body image stabilization, which offers 5.5 stops of adjustment. If you have the money for it, the Sony A7 IV is unquestionably an improvement over its predecessors and is perhaps the greatest mirrorless camera available right now in general.
IPHONE 13 SERIES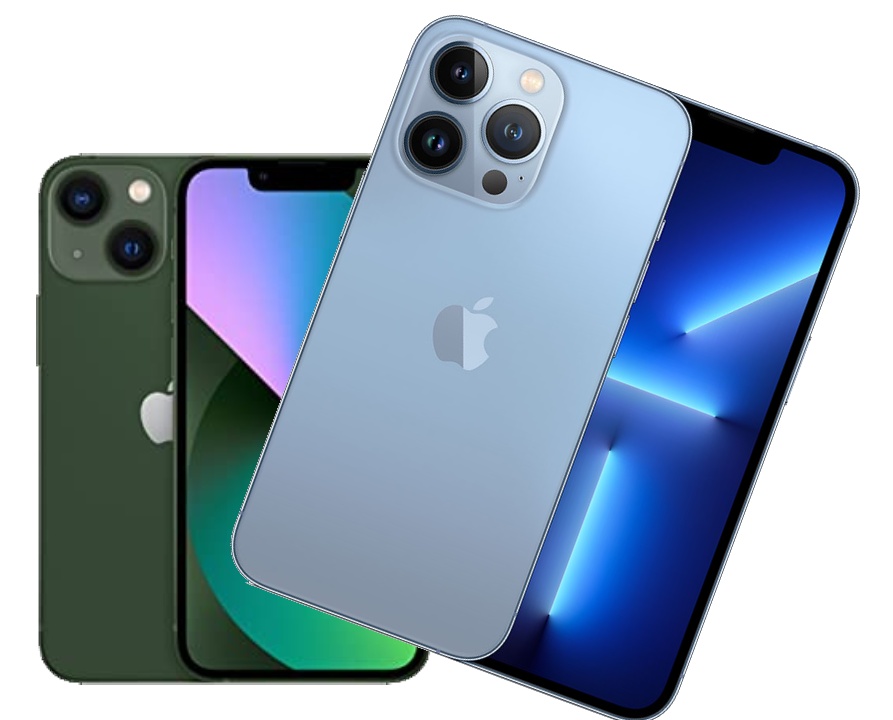 This is not to say that when it comes to cameras for content creators, DSLRs or Digicams are usually used. Others now use smartphones, and this is what the iPhone 13 can provide. Apple's iPhone 13 series takes smartphone camera videography to a different level than its competitors.Video There is so much technology packed into this device for graphers that it seems crazy to talk about it a few years ago.Users could use the camera to record in Dolby HDR. but this only improves the quality of the colors displayed on your screen. Cinema mode creates the effect of shallow depth of field in your video. We see this on Android phones as well, but as they say, Apple is better. Cinema mode on iPhone is second to none.
It offers a time-lapse mode, a slow-motion video recording option that can go up to 240fps, and many more possibilities. The iPhone is for you if you only need a tool for that purpose or don't want to worry about more complicated issues like editing, file transfers, etc. Users will select the convenience of this phone over using a different device to capture their films since this gadget just does what it does so effectively. The iPhone 13 series is thus unquestionably for you if you desire an all-in-one device for video and daily use.
FUJIFILM X-H2s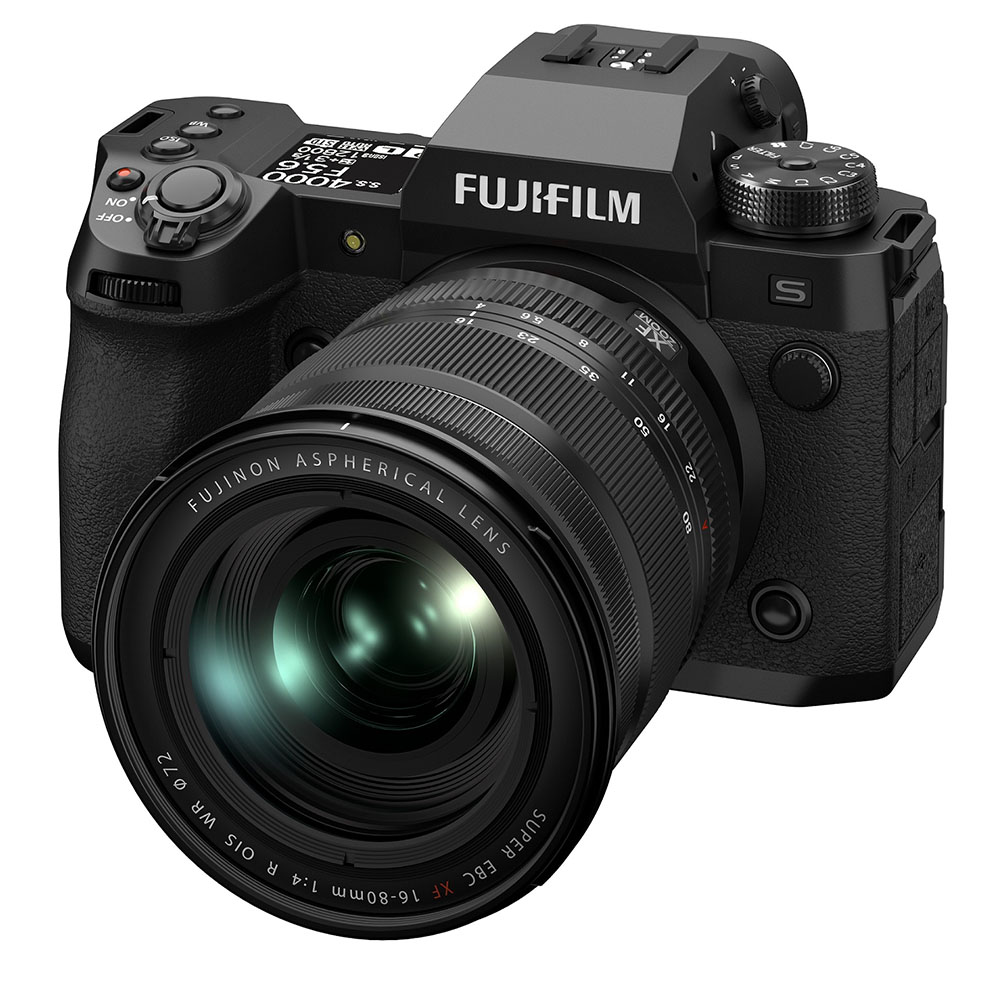 And Last but not the least, the new Fujifilm X-H2s, we've reached high-end territory. It has a 26MP sensor and can record up to 6.2K video. People who are invested in the Fujifilm ecosystem and want to improve their video game should seriously consider the X-H2s. There is no overheating and no recording duration restriction while shooting 4K 120fps footage. You can also use the full-sized HDMI port on the body to record internal ProRes or external RAW to external recorders.
When compared to earlier Fuji models, the focusing is where the X-H2s distinguishes itself. The camera vastly improves on the Fuji ecosystem's occasionally slow focussing, and the tracking is far superior to previous models. This gadget can also capture 4-channel audio. The camera's innovative Stacked CMOS sensor allows it to take full-resolution photographs at up to 40 frames per second. According to Fuji, this new stacked sensor is 3.6x quicker than the ones on the X-T3 and X-T4, and 65% faster than the cameras' prior CPU. It also features a redesigned mechanical shutter with a maximum burst rate of 15fps and is now claimed to endure over 500,000 photos. So, if you're serious about creating content, or if it'll be your major source of revenue, the Fujifilm X-H2s should be at the top of your list.
CONCLUSION
As a result, we've included our picks for the top content creator cameras available. In some reason, as with all of the technical language we've written, the most essential thing is to get out there and shoot. It is up to the you to select how excellent your photographs will seem. You can have the most expensive camera on the market, but without perfecting your art and investing time in it, it will only serve as a tool. So, folks, go out there! We can't wait to see what you come up with.