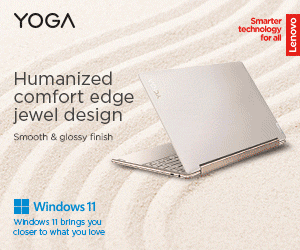 Everybody wants to have their money spent wisely when buying smartphones. So we gathered all the hefty priced handsets that have high-end specs. Don't worry these smartphones will not make you regret that you got it as your gaming device.
Samsung Galaxy S8, S8 Plus (PHP 40,000 SRP)
Given its humongous screen of 5.8-inch AMOLED Infinity Display with 1,440 x 2,960 resolution, there's no surprise that Samsung Galaxy S8 is on the list. Aside from the Infinity screen, the S8 also has powerful specs of Snapdragon 835 processor, Adreno 540 GPU, 4GB of RAM and a 3,000 mAh battery. We got a full review of both here.
Apple iPhone 7, 7 Plus (PHP 43,000 (Plus 32GB model) SRP)
Apple's fastest chipset yet, the A10 Fusion, with a quad-core CPU enables the iPhone 7 Plus run smooth games with no frame lags. Some people might prefer the Plus variant due to its higher resolution and built-in storage of up to 256GB.
OnePlus 5 (PHP 26,000)
The OnePlus 5's 5.5-inch Full HD display has two gaming features notably the Gaming Do Not Disturb Mode and Dash Charge While Gaming. Aside from its Snapdragon 835, 6 to 8GB RAM/64 to 128GB ROM, the device is boosted by a 3,300 mAh battery as well.
Sony Xperia Z5 (PHP 35,990 PHP 18,000 to 22,000)
The Sony Xperia Z5 makes the list due to its Sony Remote Play which allows PS4 games to be played in the Z5. There is also a Game Control Mount that serves what its name says so. Aside from the Z5, the Sony Remote Play also supports Xperia X, Z3, Z4 and Z5 devices. Other specs of the Z5 include Snapdragon 810, 3GB RAM/32GB ROM and 2,900mAh battery.
Moto Z Play (PHP 23,500)
Powered by Snapdragon 625 processor, the Moto Z play allows users to play heavy games like Asphalt 8 Nova 3, Modern Combat 5, and Implosion. The Z Play also supports a Moto Gamepad that includes two control sticks, a D-pad and four tactile action buttons.
The MotoPad is said to have 1,035 mAh battery that gives it juice up to 8 hours. The Moto Z Play has an updated higher variant called Moto Z2 Play as well. Full review here.
LG G6 (PHP 30,000)
The 5.7 inch LG G6 has a Snapdragon 821 processor with 4GB RAM on board. Its Adreno 530 GPU is powered by 3,300mAh of battery juice. Check out our full review here.
HTC U11 (PHP 36,000)
Aside from its Edge Sense technology, the HTC U11 has Snapdragon 835, Adreno 540 GPU along with its 6GB RAM/128GB ROM. The smartphone's 3000mAh battery also supports Quick Charge 3.0. Detailed specs review right here.
Huawei Mate 9 (PHP 32,000)
Equipped with Hisilicon Kirin 960 processor paired with Mali-G71 MP8, the Mate 9 indeed makes the cut. Huawei Mate 9 not only has 4GB RAM/64GB ROM, but it has a screen size of 5.9inch that will make some gamers enjoy. The device is also boosted by 4,000mAh battery for long gaming duration. Check our full review here.