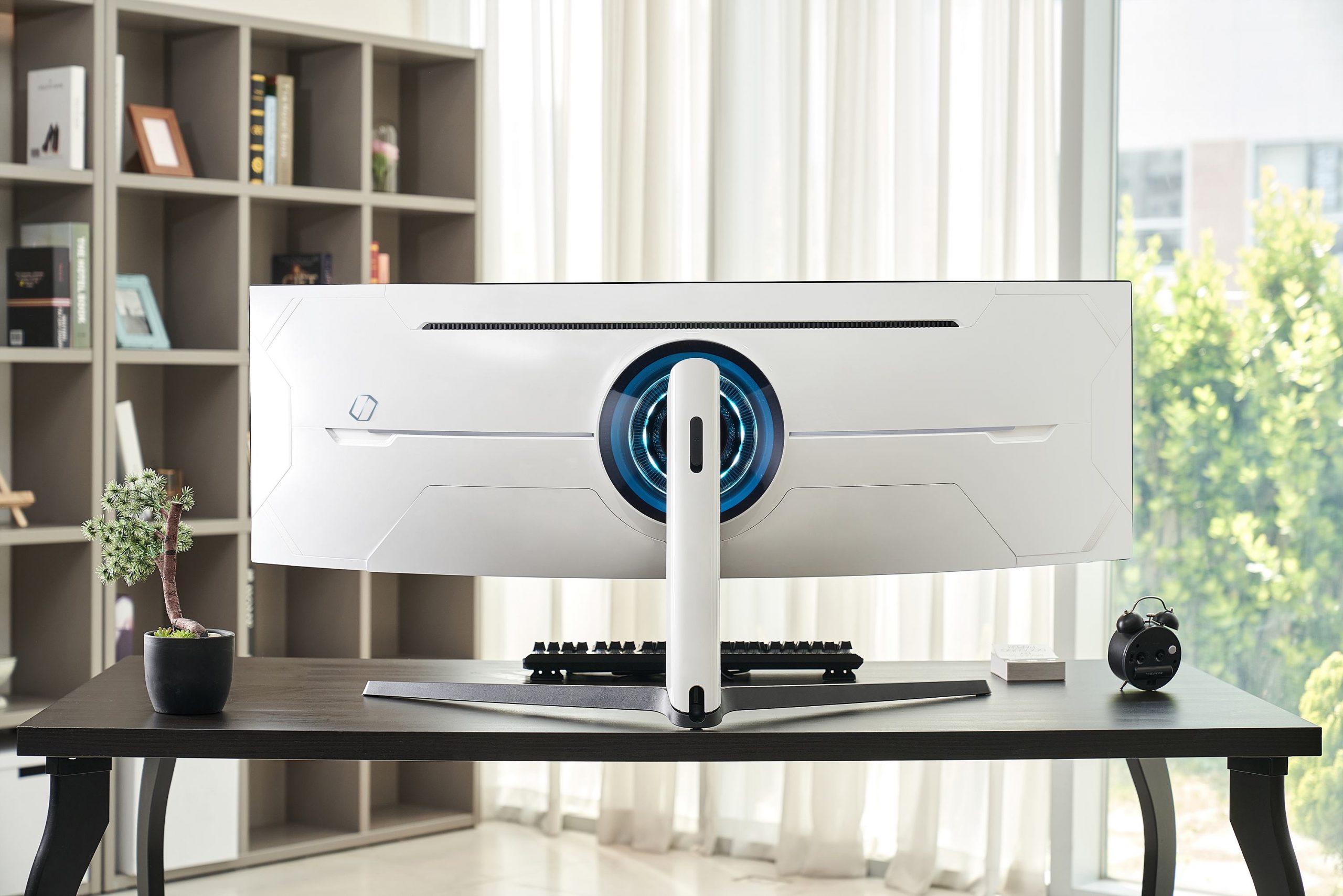 Perhaps, one of the many reasons why you'd want to get a gaming monitor for yourself is to increase your winning chances in competitive gameplay. And with the sheer number of available high-refresh rate monitors out there, sometimes, you want to get a better advantage than having a smooth and fast monitor. Enter Samsung Odyssey G7 and G9 Gaming Monitors — the company's first and most premium lineup from the company yet. If you're really serious about outlasting your competitors, the Odyssey Series has it all.
240Hz refresh rate and 1ms response time
One of the most important features when purchasing a gaming monitor is experiencing a high refresh rate. The industry-standard 60Hz is mostly fine for gamers who prioritizes visual quality above all, but for competitive gaming, you need at least 120Hz. But if you really want to get that competitive edge, stepping up to 240Hz means seeing practically no motion blur; every fast movement is crisp and sharp. 
At the same time, having that 1ms response time means matching your fast reactions. You definitely don't want the delay hampering your skills as a player. 
READ: Top 7 Monitors for Gaming and Productivity Under Php15,000
1000R Curved Screen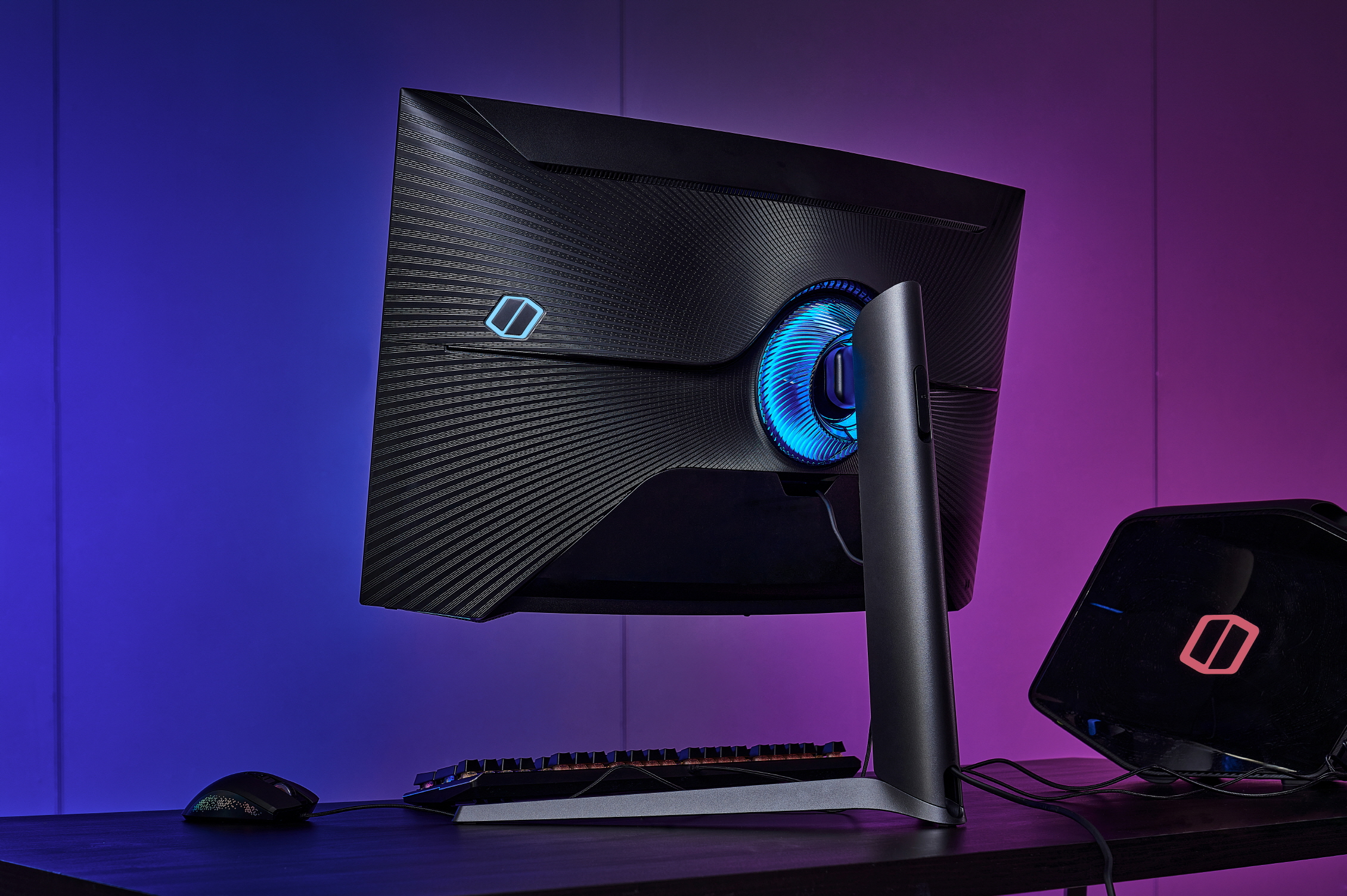 Thanks to the 1000R curvature, the Odyssey Series is probably the curviest gaming monitor out there, matching the ideal curvature for the human eye. For a screen that stretches up to 49″ diagonal, the curvature lets you see more and every single corner of the screen without needing to adjust your head position. While it's a great advantage to have when it comes to visual quality, it also immerses you more with the sheer size of the screen.
Dual-QHD Resolution
Speaking of size, the Odyssey G7 boasts QHD resolution for impressive visual quality. But, literally stretching the experience is the dual-QHD of the Odyssey G9. With a wide 5120×1440 resolution, you can open multiple apps in their maximized window and never have to deal with switching main windows. 
You literally can have your game in the middle part of the screen, browsing on the other side, and streaming on the other. 
G-Sync and FreeSync 2 Compatible
Another great thing about the Odyssey Series is that it's the one doing the adjusting to complement your gameplay. Whether you're using an Nvidia or AMD GPU, Samsung's gaming monitors support both G-Sync and FreeSync 2 for a screen tear-free experience. 
Jaw-Dropping Visuals from QLED
That's right — Samsung brings its QLED TV panels to monitors for a jaw-dropping visual quality. Compared to a standard LCD, QLED delivers inkier black levels, colorful RGB range, high peak brightness that reaches up to 1000 nits (600 nits for F7), wide viewing angles, and wide color gamut through HDR support. All that without the risk of burn-in which is common from OLED.
Futuristic Design
Capping off the complete gaming experience is the futuristic design of the Odyssey Series. Some might say that the design takes inspiration from spaceships, and we wouldn't argue. 
Featuring Infinity Core Lighting, you can play around with 52 colors and five modes to complement your gaming style. Also, you can adjust the height and viewing angle of the screen in any direction for the most optimal position. 
Samsung Odyssey Series comes in three models, with pre-orders starting from November 21 until December 21, 2020, via the Samsung E-store.
G7 27″ – Php33,699 (free Logitech Gaming Mouse worth Php 4,350 for pre-orders)

G7 32″ – Php37,299 (free Logitech Gaming Keyboard worth Php 7,200 for pre-orders)

G9 49″ – Php74,799 (free Logitech Gaming Mouse, Keyboard, and Headset worth 19,350 for pre-orders) 
READ: Philips Gaming Monitor Pricelist in the Philippines