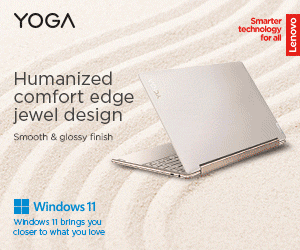 So what's the best budget postpaid or prepaid plan in the market right now? For a budget of P250-300 pesos, I found two SIM-only plans, a prepaid and postpaid with a free phone. Let's compare them down below.
Sun Postpaid Plan 250
This is perhaps one of SUN's most affordable postpaid plan aside from their Plan 200 which is limited in SMS. It includes unlimited text to all networks and 120 minutes of TriNet calls. Sun is also throwing unlimited use of Facebook and Messenger.
SMART Plan 250
The Plan 250 of SMART is similar to the prepaid MEGA 250. The only difference is that Plan 250 is available via postpaid subscriptions with a 6-month lock-in period.
Globe Tipid Plan 300
The cheapest postpaid plan from Globe with a free Cloudfone Geo 402Q smartphone worth P3499 when you buy it from Cloudfone itself.
Unlike the Sun and Smart Plan 250, you only get 35 free SMS in the service with the rest available from prepaid promos. You get non-expiring 300 consumable credits every month to avail the promos of Globe. Left credits will be added on your next month's credits.
Upon searching, Globe offers expensive and limited prepaid promos. It would end up paying P100 more on top of your bill just to avail similar services from Smart and Sun Plan 250 or MEGA 250.
But with Globe-to-Globe/TM SMS or calls, 300 might be enough for a month.
SMART MEGA 250
I was using this promo for over a year already. So far it's the best, affordable prepaid promo that could cater my daily needs. It has unlimited SMS to other networks, it has 3 hours of TriNet calls and 100MB data of internet, just good for a little Facebook, Chat and browsing.
I left this promo because sometimes it's hard to find a reload center especially in the evenings. Unlike on postpaid plan, I could just settle my account through online with automatic subscription to the service.
So what's the best plan for you?
If you want to freely enjoy the flexibility of Prepaid, then Smart MEGA 250 is the service you should get. But if you're used on postpaid plan and don't have time to reload and register, then SMART and SUN Plan 250s are better.
For a free phone, the Cloudfone Geo 402q is worth it if Globe had just affordable prepaid promos similar to SMART. But if mostly contact Globe numbers, then this plan is a good choice too.
Plan
Sun Postpaid Plan 250
SMART Plan 250
Globe Tipid 300
Smart MEGA 250
Type
SIM-only
SIM-only
with a free phone, consumable / Cloudfone Geo 402Q worth P3499
Prepaid
SMS
Unlimited text to all networks
Unlimited text to all networks
35 SMS/ month, non-expiring 300 consumables, left credits are added on next month
Unlimited text to all networks
Call
2 hours to tri-net (Sun, TalkNTxt, Smart)
3 hours to tri-net (Sun, TalkNTxt, Smart)
3 hours to tri-net (Sun, TalkNTxt, Smart)
Data
Unlimited Facebook, Messenger
100MB/month
100MB/month plus 30MB per day
Credit Limit
500 pesos / 2 mos
500 pesos / 2 mos
Flexible
N/A
On-top services
N/A
Flexibundles
Prepaid promos
Prepaid promos
Lock-in periods
6 months
6 months
2years
No lock-in
Price
P250 / month upon registration
P250 / month upon registration
P300 / month upon registration
P250 prepaid load
Requirement
Valid ID
Valid ID
Statement Accts, Valide IDs
N/A