It's the battle of flagship smartphones, the recently released LG G4, versus the well-established Samsung Galaxy S6. Which is a better buy? Find out below in our Ultimate Comparison.
Design
Each smartphone has its distinct hardware design. LG went to an elegant offering through options of either genuine leather or metallic finish for their G4. On the other hand, Samsung went to a sophisticated glass and metal combination. In fact, the Samsung Galaxy S6 is kinda inspired by the Xperia Z line and iPhone 6.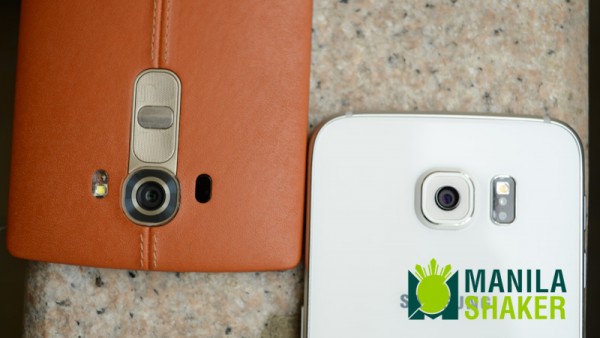 It is hard to decide which phone looks better. But for me, it's a tie because each has its own unique looks and feel.
Display
This is about a battle between AMOLED and LCD, the former projects more vibrant and brighter display while LCD delivers accurate colors and details. Both has QHD resolution, the Galaxy S6 being sharper because it is 0.4-inch smaller compared to 5.5-inch of G4.
Again, this is a hard choice for me because both displays are superb and very rich. But the Super AMOLED is just brighter and clearer when brought outdoors. So this round goes to Galaxy S6.
Camera
LG G4 is one of the best mobile shooter in the market right, because in terms of features, the G4 beats the Galaxy S6. The LG G4 has a wider lens of F/1.8 aperture which could improve low light shooting. But let's have the pictures tell us which is a better camera phone.
The LG G4 managed to capture a more real colors and brighter image. And its manual controls give more room for users to achieve a pro shot unlike to the limited controls of Galaxy S6.
Performance
Samsung opted for Exynos 7420 chispet which consists of octacore processor inside. It's also a bit faster than the Snapdragon 808. This gives S6 an edge in real time processing, but the difference is very little in our test. Just checkout the whole video below.
Speaker
The placement of the speaker of Galaxy S6 and LG G4 is different. But both gave a rock-solid speaker output in the test. For the third time we give a score of tie.
Complete test is available in our Ultimate Comparison video.
Related comparison and reviews: