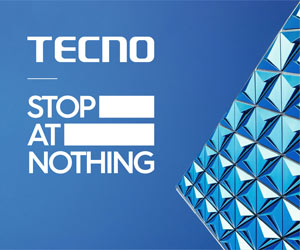 It's another major brand vs local brand comparison here at ManilaShaker featuring the Sony Xperia C5 Ultra (Php 15k-19k official price PH) vs the latest flagship of Starmobile, the Knight Spectra (Php 15k price from HappyMan).
Let's find if which phablet is a much better buy in this comprehensive comparison and in-depth camera review.
More comparisons, reviews!
Design and build quality
Starmobile was definitely serious when they built the Knight Spectra. In my first hands-on, I was impressed by the Knight Spectra's standout design and sturdy build, thanks to the metal frame and back glass. The only issue is the back is prone to fingerprints and smudges.
The Sony Xperia C5 is a bigger phablet rocking a 6-inch display but remain smaller for its size due to the crazy thin bezels. Its back is made from plastic with rounded sides.
Handling of both phablets is quite a struggle because of their weight. You will need two hands most of the time to conveniently navigate on their screens.
For design, we think both are good looking phones for our taste.
Winner: Tie in design and build.
Display and viewing experience
Another feature we liked most from the Starmobile Knight Spectra is its AMOLED screen measuring 5.5-inches wide with 1080p resolution. In terms of colors and detail, the Knight Spectra's AMOLED is pleasing to watch with top-notch saturation and contrast.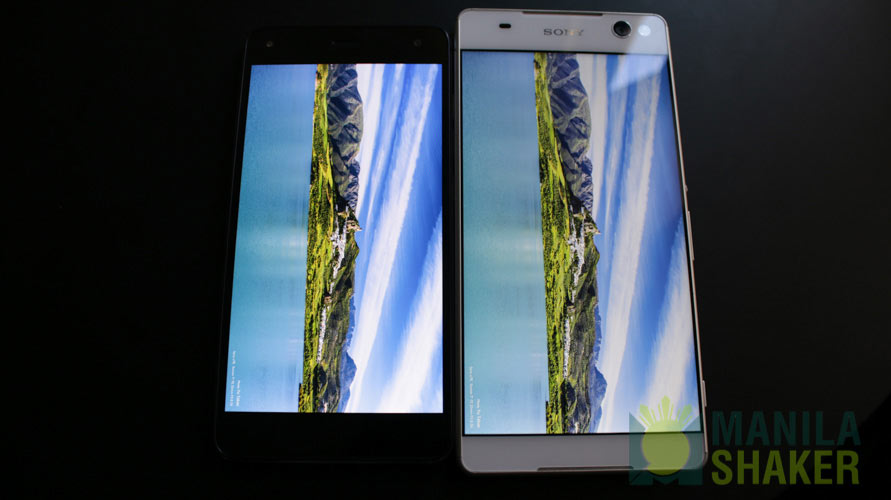 On the other hand, the Xperia C5 has sharp and accurate IPS LCD display. Colors are way closer to real.
It's really hard to pick which is a better display between the two, but I think we prefer the punchy AMOLED output.
Winner: Starmobile Knight Spectra in display
Camera in still low light, HD video shooting, and selfie
On daylight, images shot from Knight Spectra exhibit oversaturated colors with preserved details as good on the Xperia C5's 13MP main camera. Color reproduction is much accurate on the Xperia C5 but the dynamic range control on Knight Spectra is way smarter.
It's on the night mode where the Xperia C5 Ultra trumps the Knight Spectra. The lowlight images from Xperia C5 Ultra are sharper and composed of better lighting.
We did like the selfie cameras of the two shooters with controllable smoothening and exposure control on each shot. Automatic mode produced selfie photos worth sharing to Facebook or Instagram.
Still image quality is somewhat relative as to the video quality. But Xperia C5's focusing speed is faster than on the Knight Spectra.
Winner: Sony Xperia C5 Ultra
Performance and benchmarks
The Xperia C5 Ultra with MTK 6752 chip trumps the Knight Spectra with Snapdragon 615 in speed and actual speed test. Both chips have an octa-core processor with 2GB of RAM for Xperia C5 and 3GB for Spectra.
Starmobile Knight Spectra benchmarks
Antutu: 33531
Geekbench single core: 817
Geekbench multi-cores: 4481
Basemark OS II: 849
Sony Xperia C5 Ultra benchmarks
Antutu: 42518
Geekbench single core: 800
Geekbench multi-cores: 4076
Basemark: 914
Winner: Sony Xperia C5 Ultra
Battery
Battery life on both phablets is good with above average rating in video and moderate usage. Expect about 5 hours on-screen time on each phone.
Starmobile Knight Spectra battery life
Video: 16h 40min
Moderate: 2 days
On-screen: 5 hours
Charge time: 2h 30min
Sony Xperia C5 Ultra battery life
Video: 11 hours
Moderate: 2 days
On-screen time: 5 hours
Charge time: 2h 15min
Winner: Starmobile Knight Spectra
Loudspeaker
The speaker on the Xperia C5 has slightly better treble and bass output compare to Knight Spectra. Volume is also louder on Xperia C5.
Winner: Xperia C5 Ultra in speaker
Price and Verdict
For the pricing, the Starmobile Knight Spectra retails for P15k while the Xperia C5 Ultra has a price range of P15k to P19k depending on where you will be buying it.
Now on the final thoughts, the Knight Spectra is the first local phone that we think is as good as major brands such as the Xperia C5 Ultra. But the only drawback is the price which is kinda expensive for average Juans. Starmobile would have a hard time selling it. We hope that Star might soon, at least, lower the price to P10k.
Specs and price comparison of Flare Selfie vs Redmi Note 3
| | | |
| --- | --- | --- |
| SPECS, PH Price | Starmobile Knight Spectra | Sony Xperia C5 Ultra |
| Display | 5.5-inch 1080p Full HD AMOLED, 401 ppi | 6-inch 1080p FHD IPS LCD, 364 ppi |
| Size | 7.25m thick, 161g weight | 8.2mm thick, 187g weight |
| Design | Metal + glass | Metal + plastic |
| Colors | Dark blue | White, Mint blue/green, Black |
| Chipset & CPU | Snapdragon 615 | Mediatek 6752 octa-core |
| Graphics | Adreno 405 GPU | Mali T760MP |
| Memory | 3G RAM, 32GB internal, microSD up to 64GB | 2GB RAM, 16GB internal, microSD card up to 128GB |
| Camera | 13MP + 2MP Main camera, 1080p video, LED flash | 13MP, AF, 1080p video, LED flash |
| Selfie | 8MP selfie front-facing | 13MP selfie front-facing, LED flash |
| Connectivity | Hybrid dual nano-SIM combo, WiFi ac, 4G LTE, Bt 4.1, GPS | Dual nano SIM, WiFi ac, 4G LTE, Bt 4.1, GPS |
| Software | Android 5.1 Lollipop, near stock UI | Android 5.1 Lollipop, near stock UI, upgrade to Marshmallow |
| Battery | 3500mAh | 29300mAh |
| Ports, quick charge | microUSB | microUSB |
| Release date | December 2015, available in Philippines | September 2015, available online from Sony Philippines |
| Price | Php14,995 ph price | Php15k-19k ph Price 16GB variant |
Knight Spectra vs Xperia C5 Ultra Comparison Video