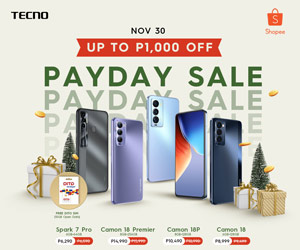 As Sony unveiled the newest addition to the Xperia XZ series, the company also launched a couple of products as well. The company showcased a new portable speaker and a noise-canceling wireless headphone along with it.
The Sony WH-1000XM3 Noise Cancelling Headphone is an improved edition of its premium 1000X series. The new headphone features an HD Noise Cancelling Processor QN1 which mainly improved its audio quality. According to Sony, this new headphone is 4x powerful than its predecessor since it is better in canceling out difficult sounds like street noise and human voices. Also, it is capable of processing sounds at 32 bits.
Going to its design, the latest noise-canceling headphone from Sony is a little slimmer and lighter compared to its predecessor. Moreover, Sony also ditched the traditional Micro USB port and switched to USB Type-C. As per Sony, a 10-minute charge can already provide you 5 hours of wireless playback.
Fortunately, even with the immense improvements made, the Sony WH-1000XM3 headphone still retains the $349 price tag of its predecessor.