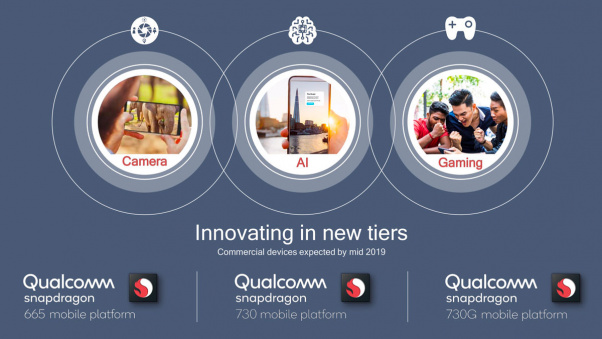 The last time Qualcomm announced a new mobile chipset, it was the Snapdragon 712 — a refresh rather than a generational upgrade of the SD 710. But today, the company launched the Snapdragon 730 — a true upgrade from the 710. Together with that is the Snapdragon 730G that overlocks the GPU for better gaming performance on upcoming mid-range phones with it.
Check out: Samsung Galaxy A80 launched with rotating cameras, Snapdragon 730G
Snapdragon 730 built with AI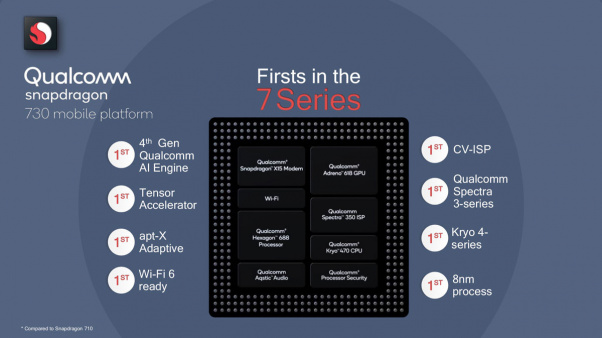 The mid-range Snapdragon 730 comes with 8 Kryo 740 cores to run — boosting its clock speed up to 2.2GHz. Furthermore, it packs the Adreno 618 GPU, Hexagon 688 processor, Spectra 350 image signal processor, WiFi-6 support, and X15 LTE modem. All you need to know is the improvements focus more on AI capabilities rather than performance.
Snapdragon 730G for "gaming"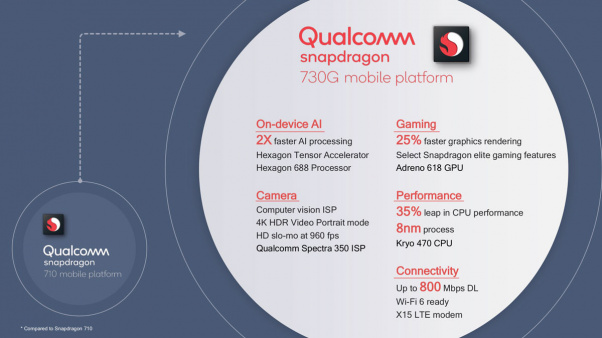 If you are more into gaming than picture taking, the Snapdragon 730G overclocks the GPU to provide 15% more performance. It further distances itself from the 730 with its support for 1440p display and HD 960fps slow-motion video. Qualcomm is also introducing "Jank Reducer" that only applies to 30fps-locked games. Both the SD 730 and 730G are based on 8nm process node.
Snapdragon 665
Serving as the successor to the Snapdragon 660, the 665 offers better GPU and AI imagery that allows for 48MP camera support. With the same Kryo 260 8-core CPU, the SD 665 now feature the Adreno 610 GPU, Spectra 165 ISP, 3rd-gen AI, and Hexagon 686 DSP. Translating these jargons to features, phones with this chipset will be able to support HDR images from 48MP sensors, triple camera support, image stabilization, and other AI functions like object or scene detection and portrait lighting. Although the SD 665 is not made for gaming, the company is boasting 60fps gameplay in Arena of Valor. Expect almost the same performance with other MOBA games.
Check out: Snapdragon chips now support 192MP camera on smartphones