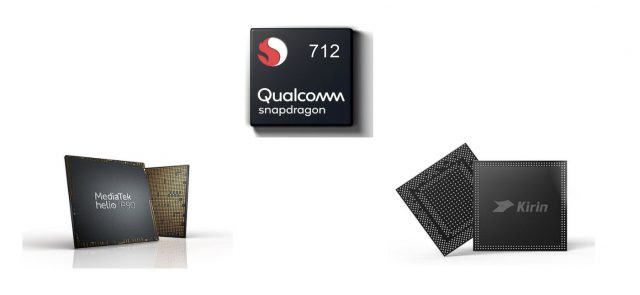 Qualcomm recently introduced their latest mid-range mobile processor — Snapdragon 712 — made for affordable mid-range devices in 2019. In our recent comparison with its predecessor, the latest SoC looks to be a refresh with up to 10 percent boost in overall performance. But compared to the Kirin 710 and the Helio P90, how well does it perform?
Kirin 710 vs Snapdragon 712 vs Helio P90 Specs Comparison – CPU, GPU, AI
| | | | |
| --- | --- | --- | --- |
| Specs | Kirin 710 | Snapdragon 712 | Helio P90 |
| Process (node) | 12nm | 10nm | 12nm |
| CPU | 4x Cortex-A73, up to 2.2 GHz, 4x Cortex-A53, up to 1.7 GHz | 8 x Qualcomm Kryo 360 CPU, up to 2.3 GHz | 2x Arm Cortex-A75 + 6x Arm Cortex-A55 |
| GPU | LPDDR4 | Qualcomm® Adreno™ 616 GPU | IMG PowerVR GM 9446 |
| RAM | LPDDR4X | LPDDR4X | LPDDR4X |
| NPU | N/A | Single NPU | Single NPU(APU 2.0) |
| DSP | Independent DSP + ISP | Hexagon 685 Vector | Tensilica |
| Image Signal Processor (ISP) | up to 40MP + 24MP | Qualcomm Spectra™ 250 image signal processor (Up to 20 MP dual camera, Up to 32 MP single camera) | up to 24MP + 16MP, up to 48MP single camera |
| Bluetooth | 4.2 | 5.0 | 5.0 |
| Charging | 10W fast charging | Qualcomm® Quick Charge™ 4+ technology | Pump express 4.0 |
| Modem | Cat-12, up to 600Mbps (DL), Cat-13, up to 150Mbps(UL) | Qualcomm® Snapdragon™ X15 LTE modem, up to 800Mbps (DL) / 150Mbps (UL) | LTE Cat 12 600Mbps (DL) / 150Mbps Cat-13 (UL) |
| Video Recording | 1080p | 4K @ 30fps, up to 10-bit color depth | 4K |
| Display | FHD+ | FHD+ | FHD+ |
Kirin 710 lacks NPU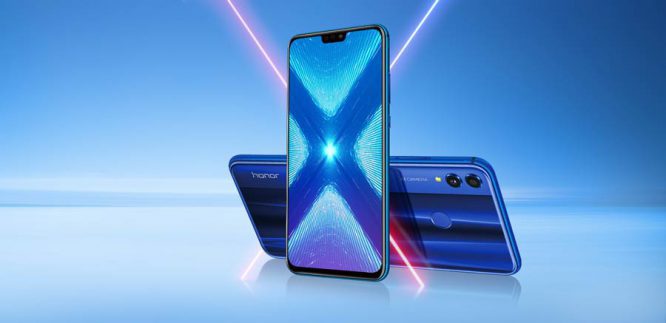 Before going thru each SoC's performance, let's check out the table first. In a year where AI dominates the mobile market, only the Kirin 710 lacks it. Which means, AI recognition features among others are handled by the processor thus using more power and battery. The SD 712 comes second with its improved AI recognition particularly during low-light scenarios but the Helio P90 comes out on top with NPU performance at a flagship level.
Read:Kirin 980 vs Snapdragon 855 vs Helio P90 – MediaTek Joins…
Helio P90 goes for the 48MP camera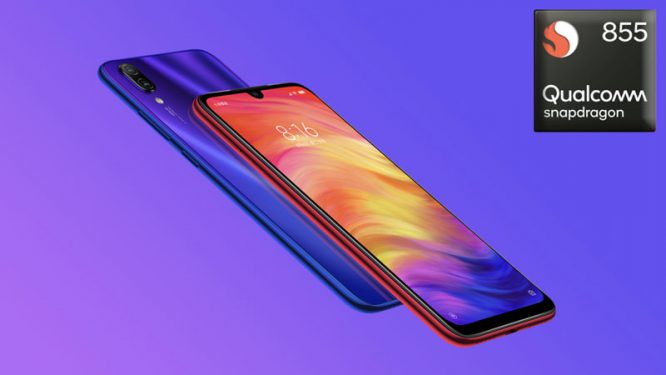 Moving to the camera performance, the Helio P90 makes the case for the largest sensor at 48MP but in reality, it's a technique called "pixel binning" wherein the original size of the captured image is 12MP, except it's better overall. Although the Kirin 710 looks to be second in terms of numbers, the SD 712 comes with a few improvements from yesteryear which should result in better image quality than the HiSilicon variant.
Looking at video recording performance, it's a big leap already for Qualcomm and MediaTek with support for 4K, but the former even makes it more interesting with support for 10-bit color depth for much better video quality.
Read: Xiaomi Redmi Note 7 Pro to launch with a 48MP camera, Snapdragon…
Fast charging is the biggest difference between the three
Perhaps the biggest difference between the three is charging. Without any competition, the SD 712 and Helio P90 feature better quick charging support than the Kirin 710. As Qualcomm claims, the SD 712 is capable of 0 percent to 50 percent in 15 mins.
Snapdragon 712 wins it all the way
And now, the performance.
While we really can't speak for the Snapdragon 712's performance since it's not out yet on any smartphone, we can pinpoint where it currently sits in rankings. Combining several benchmark scores and reviews from various sources, the Snapdragon 710 overtakes the Snapdragon 660. Add a 10 percent boost performance to that and it's basically just behind the Snapdragon 845 (still, by a large margin). Based on a revealed Antutu benchmark score, the Helio P90 sits around (more or less) 10k points behind the SD 710. As for the Kirin 710, it's way behind the game, at least, compared to the aforementioned SoCs in this article.
In other words, the SD 712 is the best performing mid-range SoC between the three while the Helio P90 is the best NPU performer, with the Kirin 710 looking like it's due for a refresh.