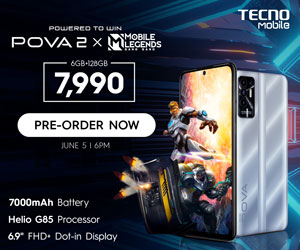 The budget brand of Oppo, Realme, will be coming soon in the Philippines as their social pages (Facebook, Twitter) starting to pop-up.
There is no definite time on when Realme will be officially holding a launch event, but we know it is just around the corner and could happen as early as November.
Along with the local presence, Realme is surely to bring their new budget devices including the Realme C1 which is priced around $100 USD while including mid-range specs. There are also the Realme 2 and Realme 2 Pro aimed at gamers and camera-centric people, but again with a cheaper price tag than its competition.
Stay tuned in our website for Realme updates, hands-on, and reviews.
> Budget Gaming Phones under P20k budget price
Realme C1 Full Specs, Features, Philippine release
Display: 6.2-inch IPS LCD, HD+ resolution, scratch resistant
Design: Gorilla Glass 3
CPU: Qualcomm Snapdragon 450 octa-core processor
GPU: Adreno 506 graphics
Memory: 2GB RAM
Storage: 16GB, microSD card
Camera: 13MP f/2.2 + 2MP depth sensor, 1080p video
Selfie: 5MP f/2.2, FHD video
Battery: 4,230 mAh, fast charging?
Security: n/a
Connectivity: Dual SIM, WiFi ac, Bluetooth 4.1, 4G VoLTE
Ports: 3.5mm audio jack, micro USB, USB OTG
OS: Android 8.1 Oreo, upgradeable to Android 9.0 Pie
Colors: Crystal Black, Crystal Blue
Price: $90 in India, estimated P4,990 Philippine price
Release: November to December 2018 availability in the Philippines

Realme 2 Full Specs, Features, Philippine release
Display: 6.2-inch IPS LCD, HD+ resolution, scratch resistant
Design: Gorilla Glass 3
CPU: Qualcomm Snapdragon 450 octa-core processor
GPU: Adreno 506 graphics
Memory: 3GB or 4GB RAM
Storage: 32GB or 64GB, microSD card
Camera: 13MP f/2.2 + 2MP depth sensor, 1080p video
Selfie: 8MP f/2.2, FHD video
Battery: 4,230 mAh, fast charging?
Security: Fingerprint sensor
Connectivity: Dual SIM, WiFi ac, Bluetooth 4.1, 4G VoLTE
Ports: 3.5mm audio jack, micro USB, USB OTG
OS: Android 8.1 Oreo, upgradeable to Android 9.0 Pie
Colors: Crystal Black, Crystal Blue
Price: $120 in India, estimated P6,490 Philippine price
Release: November to December 2018 availability in the Philippines

Realme 2 Pro Full Specs, Features, Philippine release
Display: 6.3-inch IPS LCD, FHD+ resolution, scratch resistant
Design: Gorilla Glass 3
CPU: Qualcomm Snapdragon 660 octa-core processor
GPU: Adreno 512 graphics
Memory: 3GB, 4GB, 6GB RAM
Storage: 64GB or 128GB, microSD card
Camera: 16MP f/2.0 + 2MP depth sensor, 1080p video
Selfie: 16MP f/2.0, FHD video
Battery: 3,500 mAh, fast charging
Security: Fingerprint sensor
Connectivity: Dual SIM, WiFi ac, Bluetooth 5.0, 4G VoLTE
Ports: 3.5mm audio jack, micro USB, USB OTG
OS: Android 8.1 Oreo, upgradeable to Android 9.0 Pie
Colors: Blue, Light Blue, Black
Price: $190 in India, an estimated P9,990 Philippine price for 3GB variant
Release: November to December 2018 availability in the Philippines