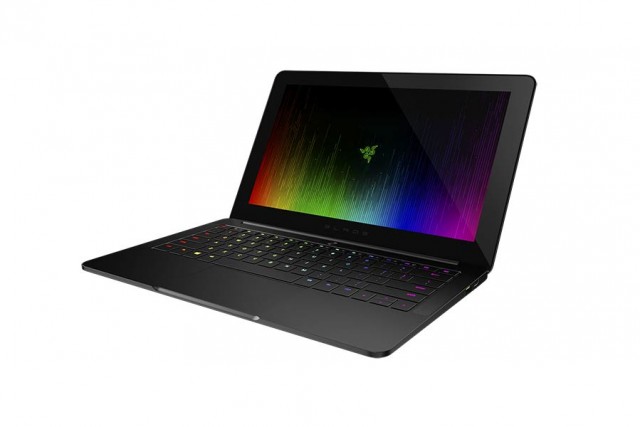 Razer joins the Ultrabook market with the launch of the Razer Blade Stealth. The Blade Stealth is the more portable gaming laptop from the company if compared to the Razer Blade Pro. Size measurement tips at 0.52-inch thin and weighs 2.7lbs (13mm and 1.2kg weight).
The same aluminum chassis is found on the Stealth and Blade Pro. However, the new Blade Stealth features chroma keyboard with individually backlit keys. An array of latest ports is also found including two USB 3.0, one USB 3.1 type-c with Thunderbolt support
In terms of processing power and gaming capabilities, the Blade Stealth could handle latest 2015 and 2016 games in standard frame rates and resolution, thanks to the Intel Core i7-6500U chipset with a dual-core processor plus four thread count. Graphics is handled by the integrated Intel HD520 with up to 2GB VRAM and 300MHz to 1GHz speed. Complete the internal specs are the SSD storage variants starting at 128GB up to 526GB (available to UHD model). The touch display is measured at 12.5-inch with options of 1440p QHD or 2160p 4K UHD.
The Razer Blade Stealth is already available to buy in the US with $999 starting price, which is cheaper than most Windows 10 Ultrabooks and MacBook Pro and definitely better in specs than the Apple MacBook Air. Estimated release date of the Razer Blade Stealth in the Philippines is around February or March 2016 with an SRP of Php 50k – 60k price PH in pesos, which looks an attractive offer already.
If given a chance to buy an Ultrabook, will you consider the Blade Stealth over the other Windows 10 Ultrabook options? In my case, I think the Razer Blade Stealth is easily my favorite Ultrabook right now that I'm definitely eyeing and looking forward to own on the future.
Razer Blade Stealth official specs, release, price PH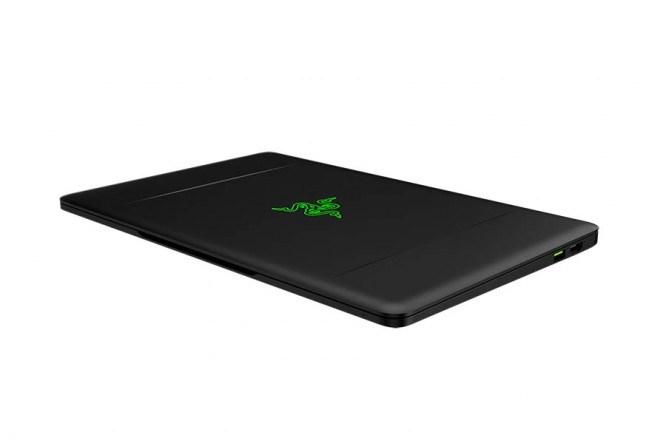 Display: 12.5 IGZO touch with screen 3840×2160 UHD resolution (100% RGB Adobe gamut) or 2560×1440 QHD (75% RGB)
Chipset: hyperthreading Intel Core i7-6500U low power, dual-core 2.5GHz to 3.1GHz, quad-thread count
RAM: 8GB LPDDR3
Storage: 128GB, 256GB, 512GB (UHD only)
Ports: USB 3.0 x 2, USB 3.1 Type-C x 1, Thunderbolt, HDMI 1.4, headphone jack, no SD card slot (converter or adapter needed)
2.0MP webcam at Full HD 1080p video or image
Chroma keyboard with individually backlit keys
Connectivity: WiFi ac, Bluetooth 4.1
Audio: Dolby 7.1 sound, stereo speakers
OS: Windows 10 64-bit
Size: 301 x 206 x 13mm dimension, 1.25kg weight
Design: Aluminum chassis
Release date: January 2015 in the USA, February in the Philippines or online
Official price: $999 for base model or Php 50k – 60k in price PH in pesos