Huawei's newest software update, HarmonyOS 3, has been trickling to compatible devices. The latest phones to receive the update are the Huawei Mate 10, Mate 10 Pro, P20, and P20 Pro. The beta edition of HarmonyOS 3 is now available for users to join, and keep reading to know more about the details.
Today, Huawei revealed that the HarmonyOS 3 Public beta program is now open to users of the Mate 10, Mate 10 Pro, P20, P20 Pro, and Mate RS Porsche Edition devices in China. Users who have enrolled will be given access to the software's beta version for testing purposes before the final, secure release is made available to the public.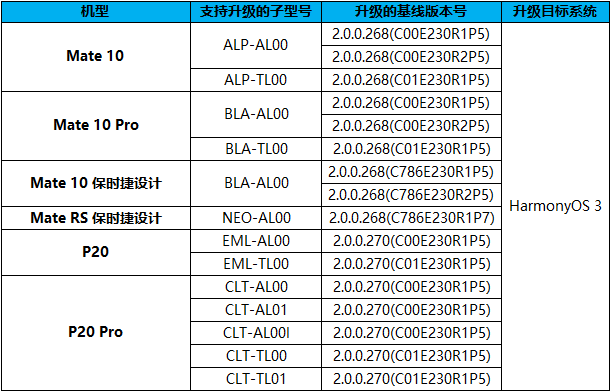 Read: Huawei P60 Pro Unboxing Video Emerges Online Before Launching
However, it's important to remember that the public beta copy is merely a test version distributed during the version development stage. It may operate slower than solid construction and impede your regular use. The software may be unreliable or incompatible with certain apps.
As soon as Huawei's HarmonyOS 3 pilot program is complete, the company plans to roll out the final product to customers in stages. Although the upgrade to the stable version shouldn't wipe user data, copying any essential files to a local computer or the cloud and verifying their security before making the switch is still a good idea.
To participate in the public test as an early adopter, users must ensure their phone system is compatible with the required updates. Users can only join once they update their gadget to at least the minimum required version.
---
Read More Articles Here