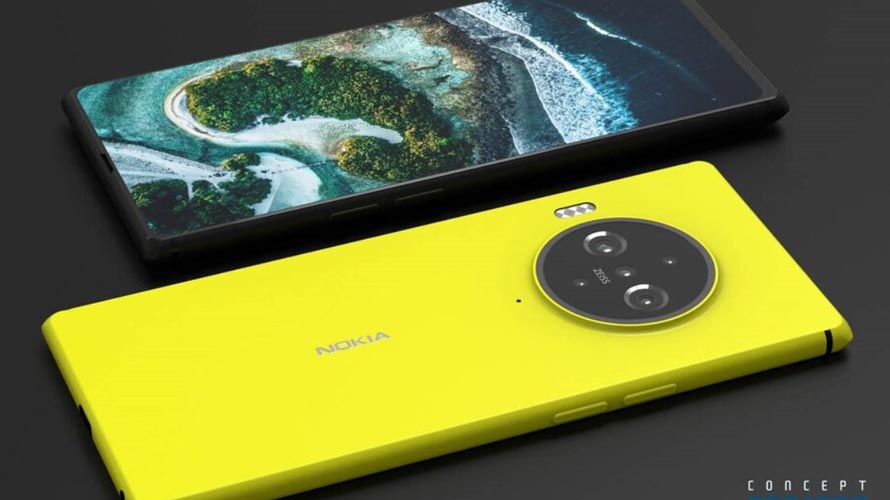 The Nokia 9.3 is confirmed to have a penta-lens camera system composing a 108MP Ultra-wide and 64MP main sensor. It is also expected to be powered by a Qualcomm Snapdragon 865 processor and 5G connectivity. What we don't have in the pipeline is how the upcoming HMD flagship will look like.
However, an artist has imagined what the Nokia 9.3 will look if it will follow the Lumia series design specifically the Lumia 1020 with a massive hump on the back.
Base on the concept renders, the five cameras are positioned on the circular hump behind but not so thick compared to the Lumia 1020. The paint job is also copied from the bright CMYK series such as the popular yellow we've already seen several years ago.
Specifically, the renders show a full-screen estate with very sleek sides and rounded corners, albeit, a complete upgrade from the chunky Lumia 1020.
If indeed HMD will add some Lumia inspirations to its Nokia 9.3, it might make more fans switched back to the Nokia series. What do you think of the Lumia-inspired Nokia 9.3?