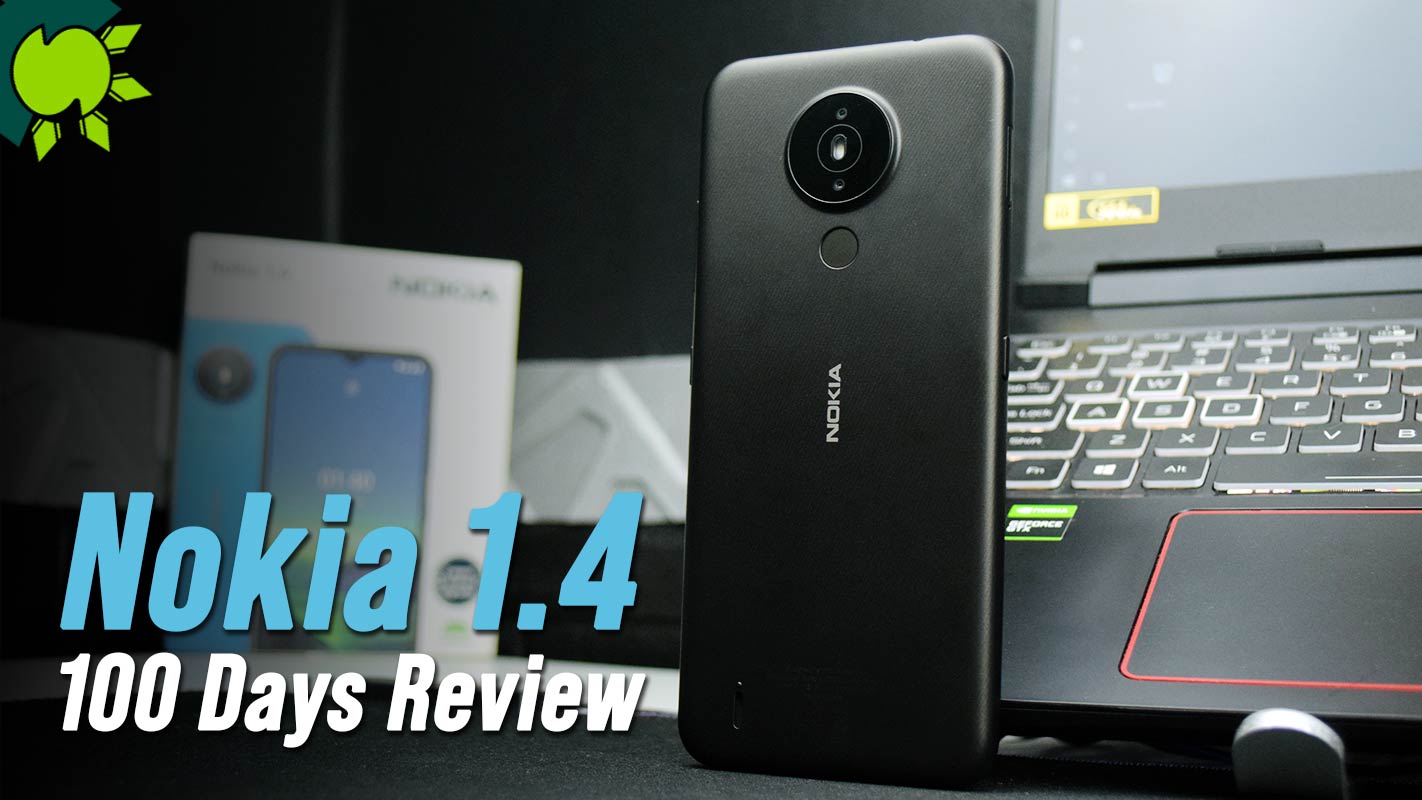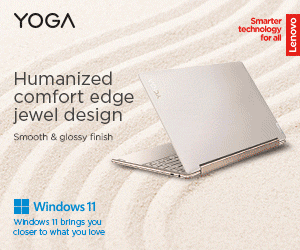 Choosing a smartphone is a bit challenging, especially when you are tight on budget. Some are also buying cheap smartphones as backup phones. If you have both these reasons, you need two things, a device that can do the right tasks for you and is durable enough to last long for a couple of years.
Insert the Nokia 1.4, the first entry-level smartphone from HMD Global this 2021. It is available in the Philippines for quite a while now and is priced at P4,990. It is a remarkable smartphone this year and it showed us impressive performance even there are downsides. Still, we don't have complaints since it is at a low price. We got our hands on this device and used it as my backup phone for at least 100 days, and here's my opinion.
Pros
impressive screen versatility
sturdy build
reliable Go Edition OS
2-year of android support
long-lasting battery life
impressive haptic feedback
Cons
weak wifi signal
no swipe navigation
chunky bezel
MicroUSB
READ: Samsung Galaxy A12 Nacho with Exynos 850 Officially Launched: Price, Specifications
Design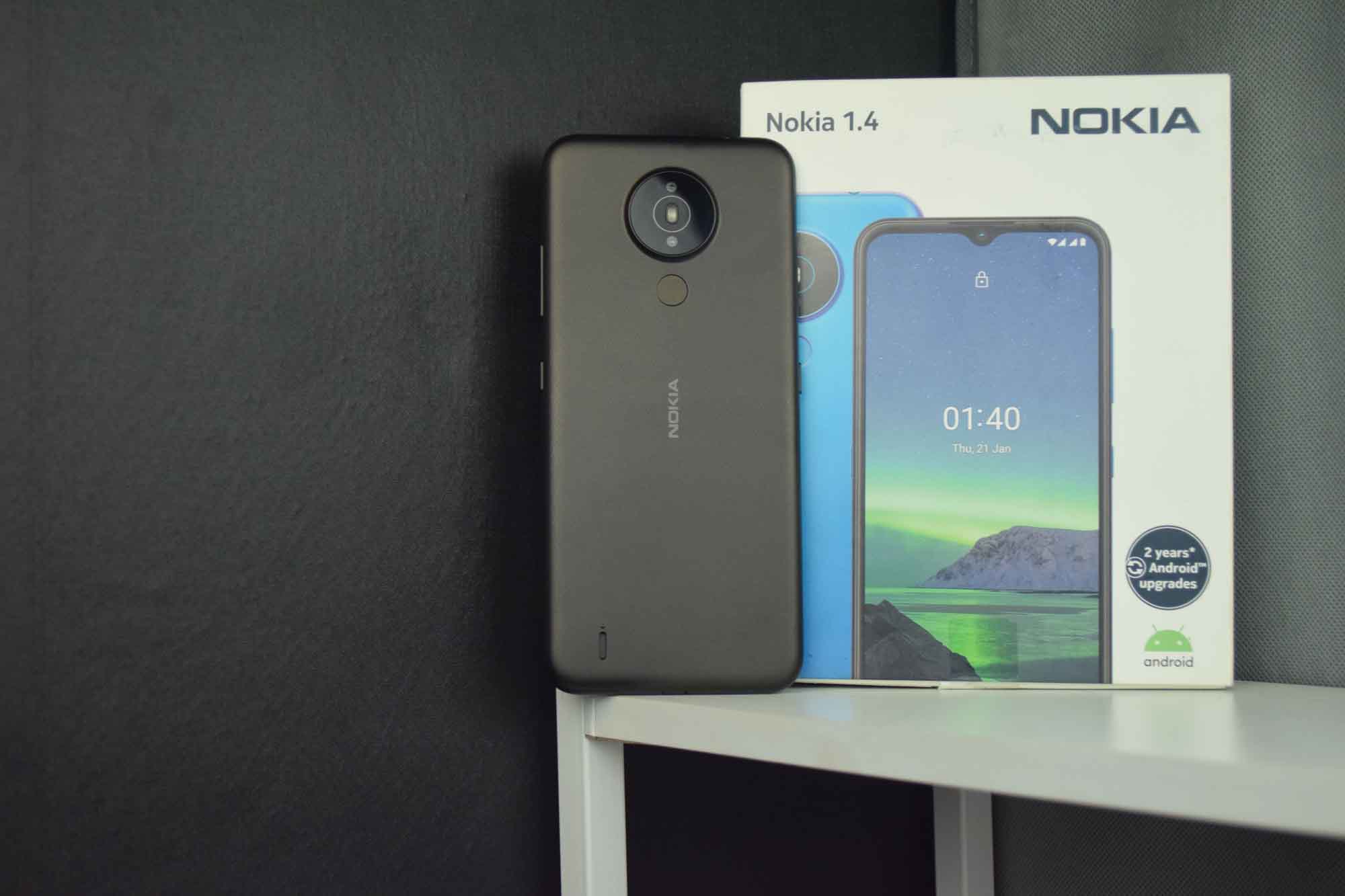 After taking out the device from its box, I remember the first thing I did was putting the free Jelly Case on because the back doesn't have any protection. It has a plastic back and it feels chunky especially with the jelly case. It also looks a bit wider even with a 20:9 screen ratio. It has large bezels at the front, especially on the chin, and it has an outdated dewdrop notch housing a 5MP selfie camera. But take note that this is a budget entry-level phone and all phones that I knew in this price range are similar to what Nokia 1.4 has to offer, so you have to accept the standard.
This slideshow requires JavaScript.
Despite the budget characteristic, the Nokia 1.4 has a notable build and design. First, they maintain the circular camera module even if it only has a dual camera, and it is a unique design that most Nokia phones have. Holding the phone feels secure, as it has a textured grip and is not a fingerprint magnet. The speaker's location is at the back and it is quite loud even it fires thin sounding. Listening in loudspeaker while gaming is hard when the phone is in landscape mode because it's located on the back part of the device, but while watching movies, you can cover the back to ricochet the sound back to your ear, just like when it is placed at the bottom part as most smartphones do.
READ: Xiaomi Launches its First Robotic Dog- the CyberDog
The haptic feedback is also worth mentioning as it doesn't do a powerful vibration that will feel a little annoying. It's just in the right force and it's quite premium for me. I am comfortable using the keyboard with haptic feedback on and it feels great.
This slideshow requires JavaScript.
It also has a dedicated google assistant button along with the simtray with expandable storage up to 128GB. The bottom part is quite simple, it only has the MicroUSB port and the main microphone. The 3.5mm headphone jack is located at the top edge.
And finally, I can also feel the sturdiness of the device, and it is solid even you tried to bend test it. There are no cracking sounds as well while pushing in the back cover. I can tell that it will be as durable as other Nokia phones or might as well, like their indestructible grandfather Nokia 3310, however, we now have glass components in smartphones.
Display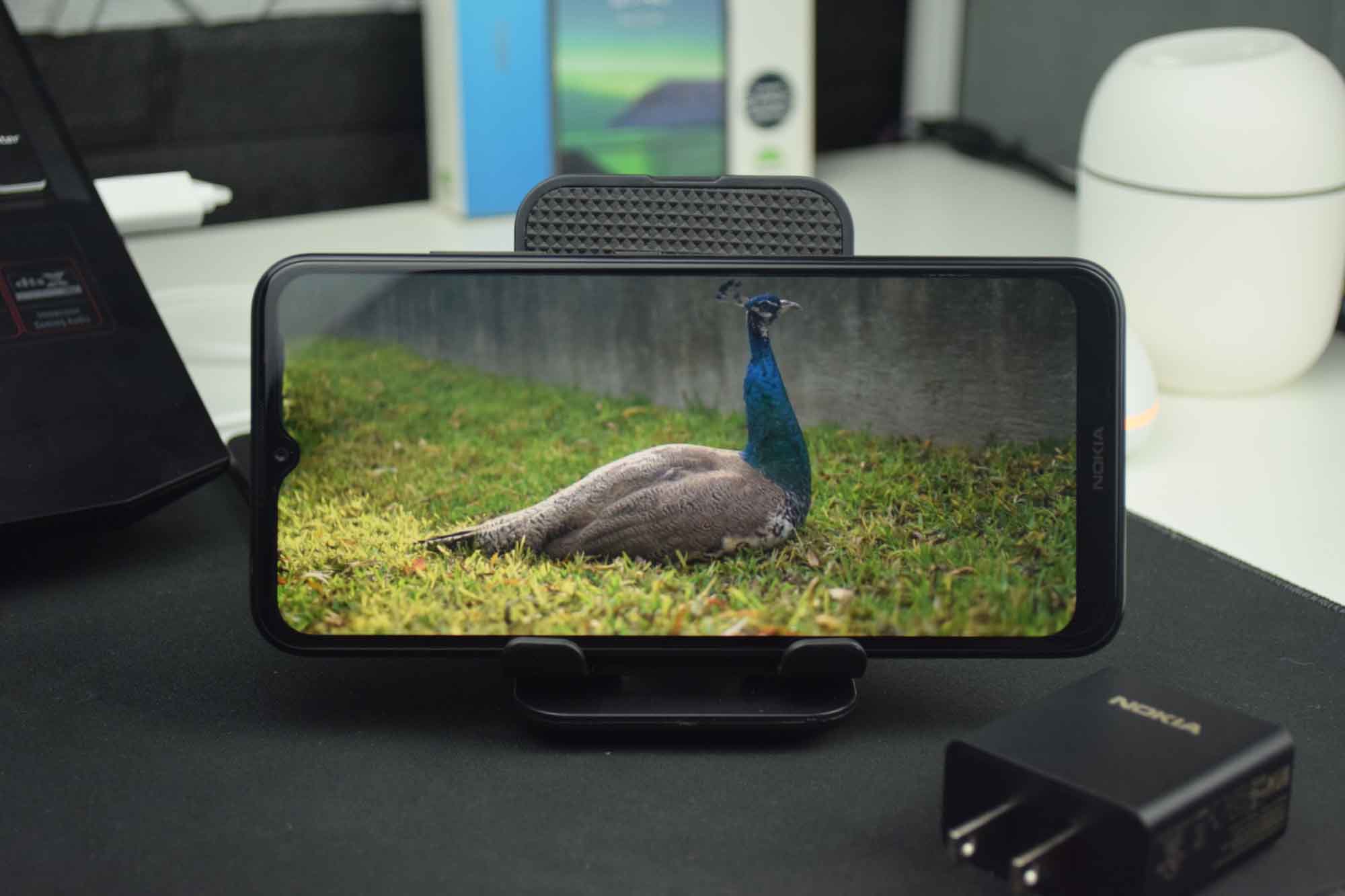 Now comes to its display, budget entry-level means you have to live with a 720p resolution. Think of it as a smartphone from 2015 but with larger 6.5-inch screens. I used to daily-drive a device that time, and even though they have 720p screens, they look sharp and crisp. The Nokia 1.4's sharpness is noticeable only when you set the font size to Small and turn on the Dark Mode. It will look crisp and you will notice the differences from other smartphones with the same price. It can also look premium if you adjust the white balance to a warmer tone.
READ: TECNO Spark 7 Now available in the Philippines for Php4,990
This slideshow requires JavaScript.
I don't have many complaints about the display quality, but the brightness feels less for me even if it is brighter than its predecessor, but it is still hard to see in direct sunlight outdoors. The brightness is quite low at max and the adaptive brightness detection is quite unoptimized and has drastic changes after slight light switches in its environment. But despite, the contrast is great and the nightlight white balance fires a really calming warm light which helped my eyes sleep at night. The viewing angle isn't that bad nor good and the colours are just fine. I don't want to put my standard in the budget phones as, of course, I used to have midrange phones. That is why I said earlier that I'm gonna use this device as a backup phone.
Now overall, this means that the display of the Nokia 1.4 is just what it is for the price. And it is a typical display quality but with just a tiny tweak in the display menu, and Nokia 1.4 can be better than the rest of budget phones.
Camera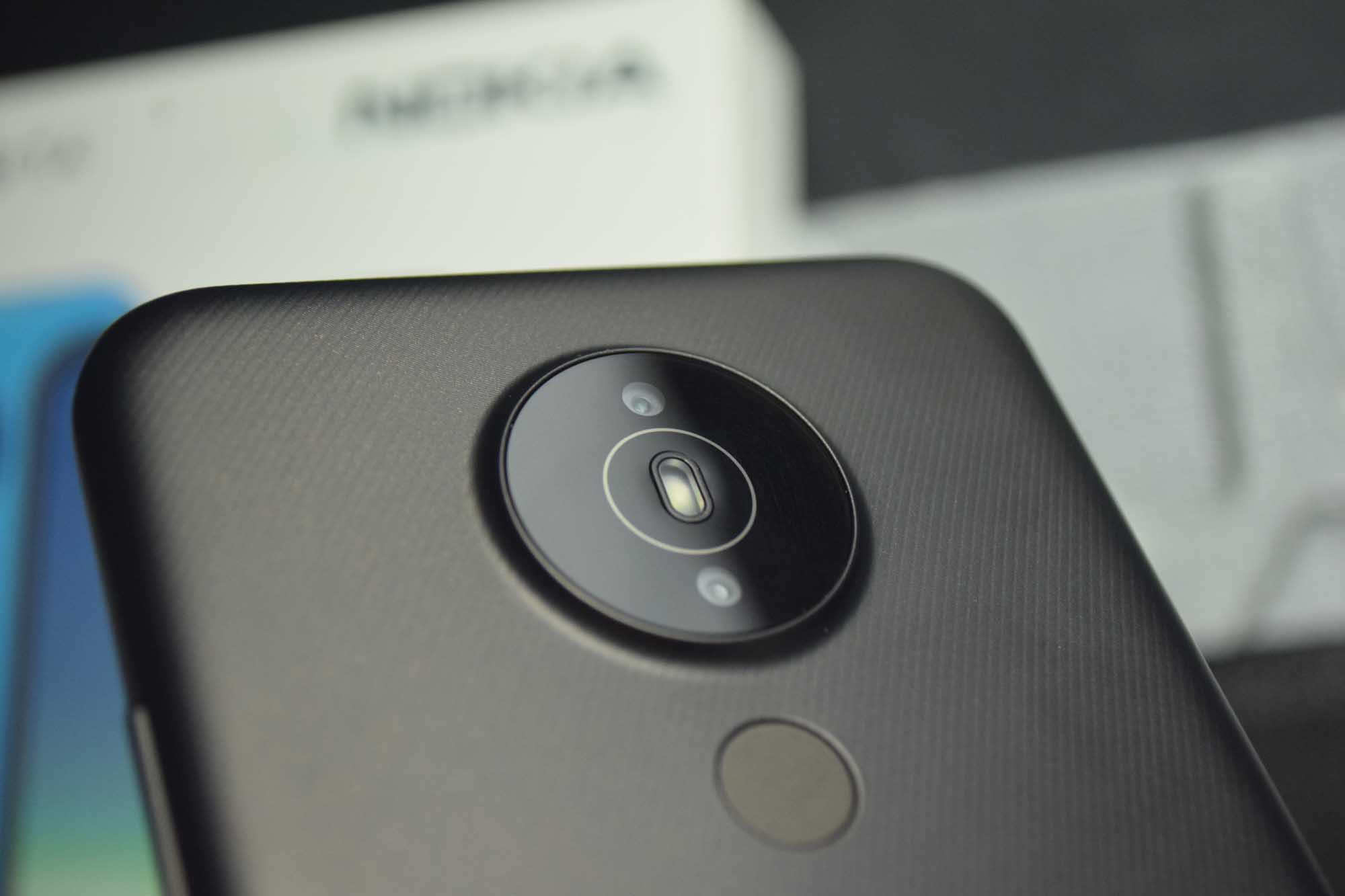 Nokia 1.4 has a dual-camera setup–an 8MP main camera, 2MP for macro, and also has a 5MP selfie camera. The camera app is also a Google Camera Go Edition and there's nothing too fancy about it. All day-to-day use like night mode, face enhance, and HDR is the only enhancement you will see in the app. For video recording, it can record 1080p videos for the front and rear camera and will downscale to 720p when using macro. It also shows info about the remaining video minute or picture quantity.
This slideshow requires JavaScript.
The quality of the main cam is just fine and acceptable for the price, the colours are true to life, great for social media posting. It can also understand some text when using the google lens. But I can feel the low shutter speed settings because even in daylight, sometimes I get blurry images. Dynamic range is quite low as well which is expected by its price. Sharpness is really good, however, it lacks clean processing, like every time I use HDR mode the images sometimes are oversharpened or soft and blurry on landscapes. Then I tried to capture close up subjects and it output great results with HDR mode on. A bit of optimization is needed but the camera is just fine.
READ: OPPO A16s with added NFC Officially Launched, P8K price
This slideshow requires JavaScript.
The macro camera is quite impressive for the price it is sharp but since it doesn't have an autofocus system, it's hard to nail the focus. Colors are true to life and it doesn't introduce drastic grains and noise even indoors.
This slideshow requires JavaScript.
Using portrait mode is a bit gimmicky as it only uses straight processing due to the lack of a depth sensor. And it doesn't detect objects rather it needs to detect a face in order to run the process to separate the subject and background.
This slideshow requires JavaScript.
However the same process can be seen on portrait mode using a selfie camera, the edges aren't clean and always a miss. But props to the overall process it only outputs less saturation and not an oversharpened image. Skintone is also great but imperfect and it doesn't have noise reduction when shooting indoors, I guess there's a limit on how sharp the photos will be.
Overall the camera is acceptable for day to day social media posting and the google lens is quite useful.
Performance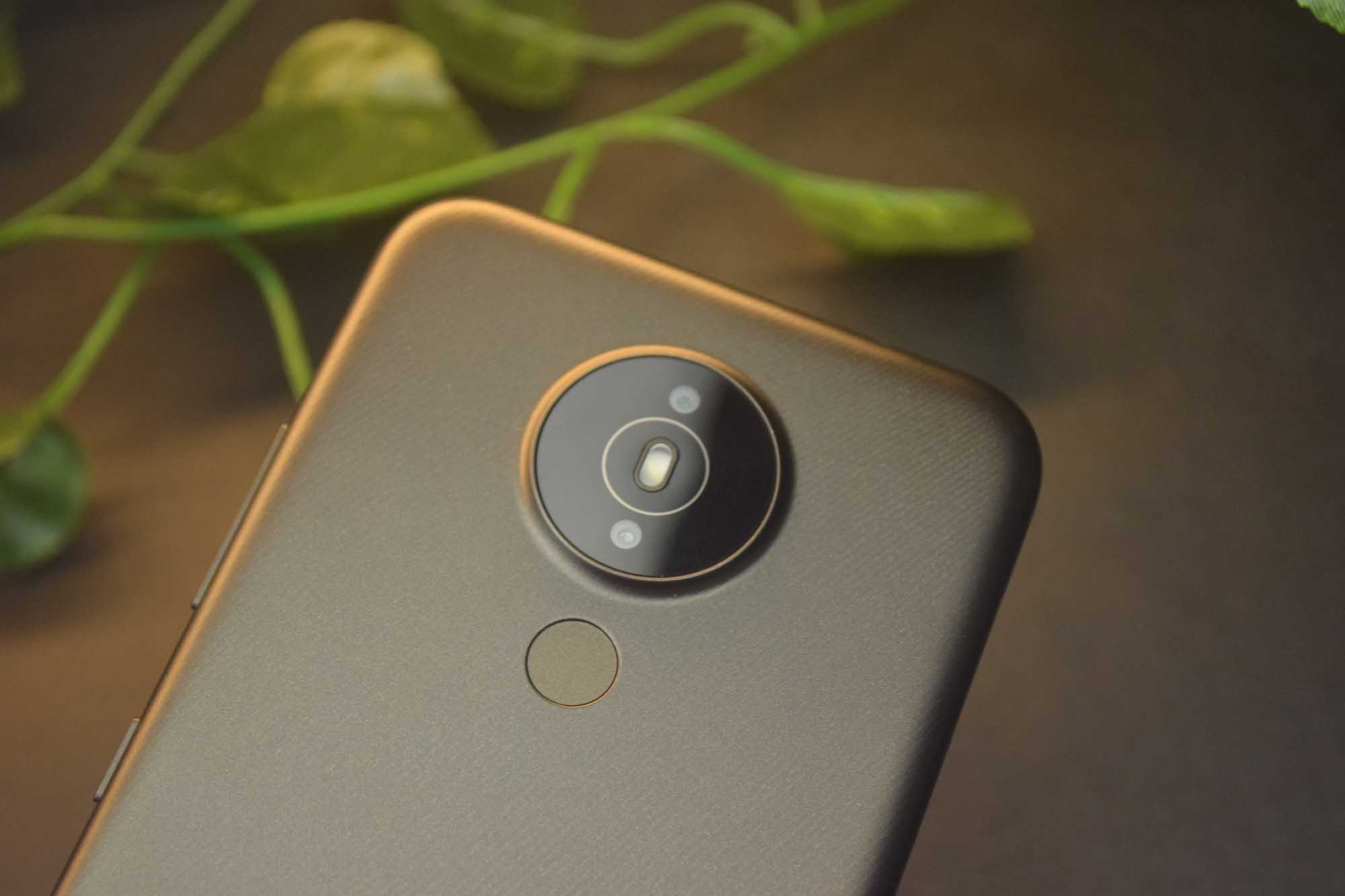 The Nokia 1.4 isn't built for competitive budget gaming. It is equipped with Snapdragon 215 quad-core CPU clocked at 1.3Ghz. It has 2GB of ram and 32GB of internal storage, with 5.1GB already for the software and stock apps. For the first-time installation or after a phone's restart mode, the launch time is quite slow; however, it gets better after the ram loaded some apps.
As for gaming, you don't have to expect that it can play competitive games. I tried to install Mobile Legends with HD mode off, no hdr option, and in the lowest quality, I noticed some stuttering especially in team fights. It's not for competitive gaming but for casual, it is tolerable. Using this device for quite some time now, I used to play casual games like Clash of Clans, tap tap games, and arcade games, it performs well on the Nokia 1.4 as I expected.
READ: Xiaomi Redmi 10 with MediaTek Helio G88 Officially Launched
Software
This slideshow requires JavaScript.
For the software, again, the chipset is underwhelming, knowing that it only has a quadcore CPU, however, Nokia did settle for the Android 10 Go edition to compensate for the right performance. What's great about the Go Edition OS is that it doesn't have bloatware and has a clean stock of Google Go apps. These apps take less storage space and eat less ram, and it really gives better performance and multitasking results when browsing social media feeds on the Nokia 1.4. Even the Google Assistant is in Go Edition, I can still do commands, like the routine that is already set on my Main Google Assistant. When I wake up every morning, I press the dedicated google assistant button to say a command and it can still control my home devices easily with just a little less than a second delay. Not to mention it doesn't have the capability to respond to "Hey Google" or "OK Google" so you need to press the assistant button every time.
I was also impressed at the UI and multitasking capability using Facebook and Youtube that aren't in the lite or go edition. I can switch simultaneously without any problem, and scrolling feeds don't have drastic stuttering. However,  Nokia 1.4 introduced poor connectivity when refreshing social media feeds and pulling new cards. So even it has smooth scrolling, you can still feel its flaw.
And yes, the device still has downsides. Using the device for a long time, I also noticed that some processes eat bandwidth. I noticed it after playing ML on Nokia 1.4. It shows high ping even though I play in the same location where I used to. Some phones show stable latency but the Nokia 1.4 shows poor connection. Data connectivity, on the other hand, works just as expected.
So if there's a fix for the signal strength, it should be on the patch for the next software upgrade, as the Nokia 1.4 is planned to upgrade to Android 11 Go Edition. There's also no option to hide the navigation button, and I'm not used to it, as my main daily driver has a swipe gesture, it gets confusing sometimes. I wish they include it on the upcoming upgrade as well.
Author's Note: With those downsides, I can still feel the satisfaction, not to mention the promise of a 2-year android upgrade which is one of the cherries on top for the Nokia 1.4.
READ: vivo Y21 with Helio P35 Now Official in India
Battery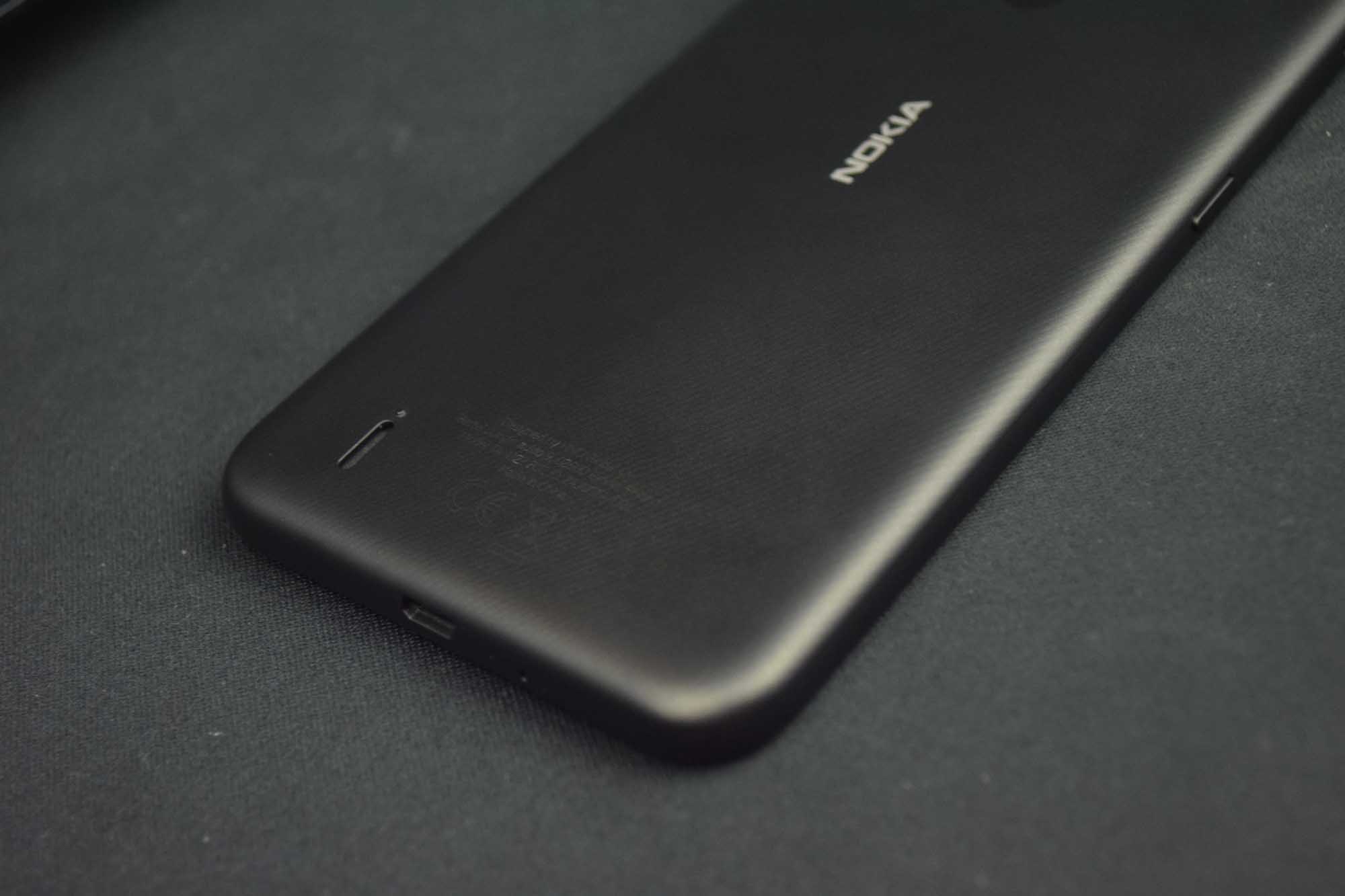 Now moving to the best part, Nokia 1.4 has a fairly large 4000mAh battery. With a decent chipset, decent LCD to light each pixel, the battery will really give endurance more than you expected. It endures almost 4 days or 5 days as a backup phone, but it still depends on your usage. If used as a daily driver, it will endure 2-3 days of battery life. If used in heavy tasks, it is really tough, at least 12 hours endurance when doing gaming, browsing, and watching videos.
As for charging, it doesn't support fast charging and it only has a 5W charging brick, and yes, in calculation with the amperes and hands-on charging, it took 4 hours of charging time. It's a fair downside for me.
Verdict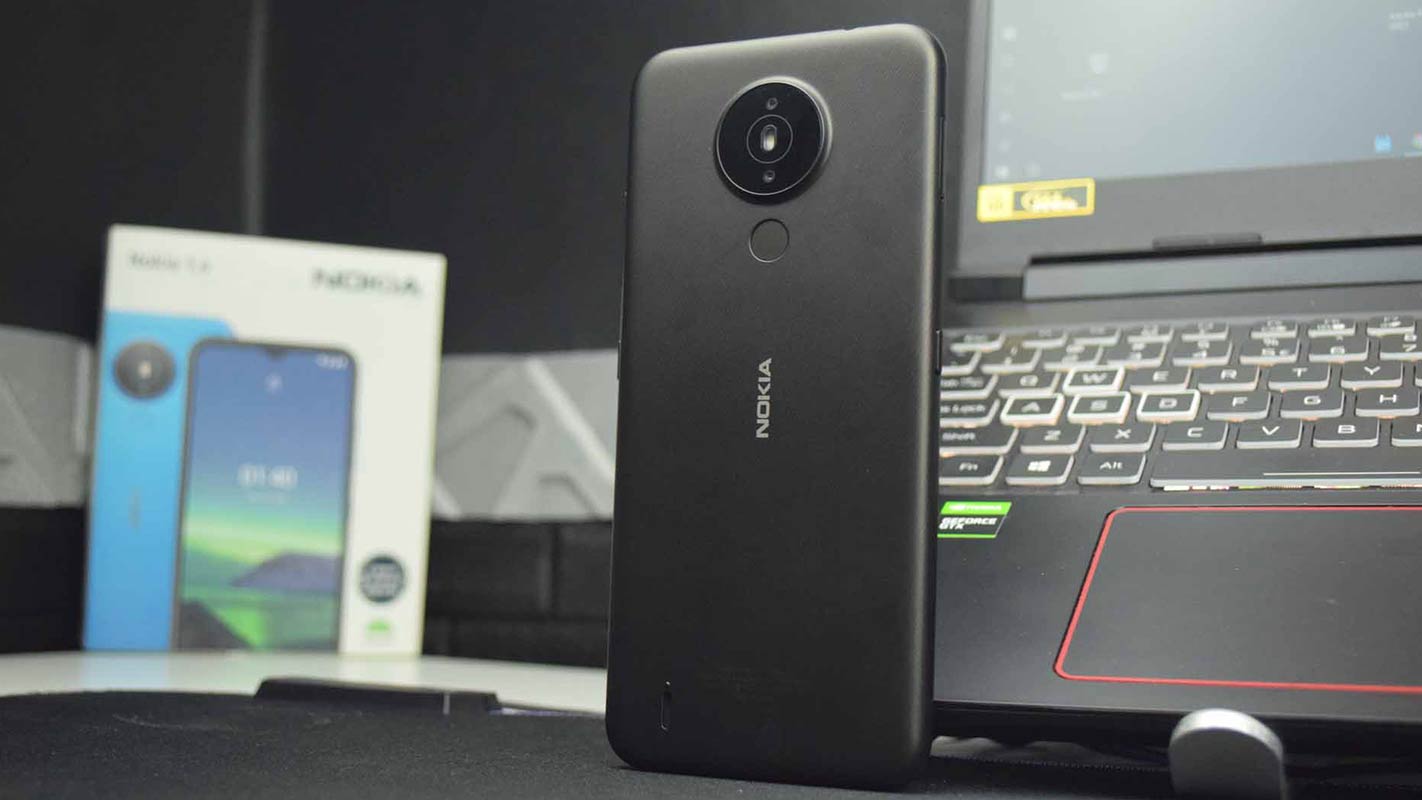 Overall, for the price of P4,990, you'll get the Android Go Edition, 2-year Android support, sturdy and durable build, and long-lasting battery life. The rest have fairly decent performance and will surely help you with day-to-day social media usage. Nokia 1.4 is a notable budget-friendly device that will give satisfaction and long usability not just in one fully charged battery, but also for a couple of years thanks to sturdy and compact built.
I appreciate Nokia phones running on stock android, and even in a Go Edition, the experience is seamless. I guess I will continue using this device as a backup daily driver as it will surely last for a year or so.
READ: Infinix Note 10 Pro Review – Budget Gaming Smartphone with a 90hz Display
Nokia 1.4 specs, price, availability in the Philippines
Display

: 6.52″ HD+ IPS LCD 

Design

: all-polycarbonate

Dimension and Weight

: 166.4 x 76.7 x 8.7 mm, 178g

Chipset

: Qualcomm QM215 Snapdragon 215 (28 nm)

CPU:

 Quad-core 1.3 GHz Cortex-A53

GPU

: Adreno 308

RAM

: 2GB

Storage

: 32GB expandable via microSD slot

Main Camera

: 8MP Main, 2MP macro |

 video up to [email protected]

Selfie Camera

: 5 MP

| up to [email protected] 

Connectivity & Ports

: 4G/LTE, Bluetooth 4.2, GPS, MicroUSB, audio jack

Security

: face unlock, rear-mounted fingerprint scanner

Battery

: 4000mAh(10W)

Audio

: loudspeaker

OS

: Android 10, Android 11-ready

Colors

: Fjord, Charcoal, Dusk

Price

: P4,990 

Release Date

: March 2021 (Philippines)