Narzo will be ending the month of September with a mindblowing offer for the narzo 50i Prime. The fast performer of the narzo series will be down for a limited-time offer which you can get for as low as Php. 3,999 across online and offline platforms nationwide starting on September 30.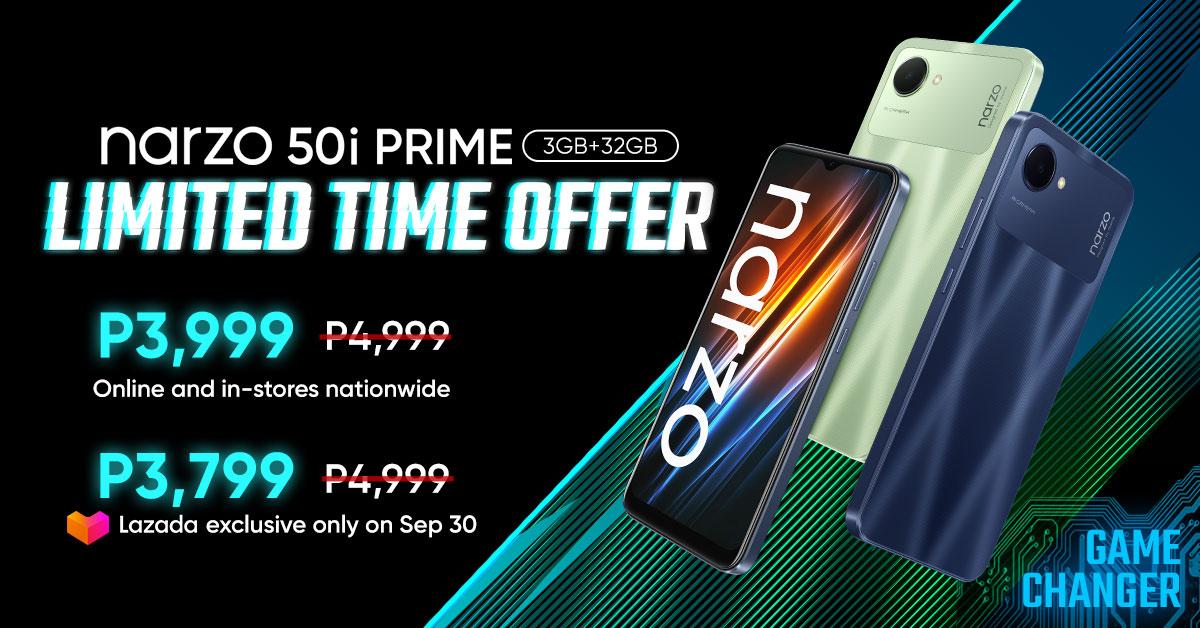 Also if you are planning to buy through lazada you can also enjoy their payday exclusive offer which is Php. 3,799, valid only this September 30.
"We want the narzo 50i Prime to be the Filipino's gateway model into discovering the game-changing features of narzo," says Elaine Dela Cruz, the new Marketing Representative of narzo Philippines.
"Through this limited-time offer, we want to encourage more and more Pinoys to try the narzo brand for themselves and find out why it's been hailed as quality sulit. We are confident that long-time narzo fans and even newcomers alike will enjoy this reliable, all-rounder smartphone for years to come."
Back in August, even at the suggested retail price of Php. 4,999, the narzo 50i Prime broke several records. It holds a back-to-back sold-out milestone on both Lazada and Shopee during its initial release. It is also the best seller on TikTok and narzo physical kiosks.
Game Changer made even better
The narzo 50i Prime (3GB+32GB) is now more affordable than ever while still maintaining a great price-to-specs balance for its segment. It is powered by a Unisoc T612 Processor on a 12nm Octa-core node which allows for a smooth operating experience. This also translates to good visuals with the help of its 6.5-inch HD+ Large Display, perfect for both work and play.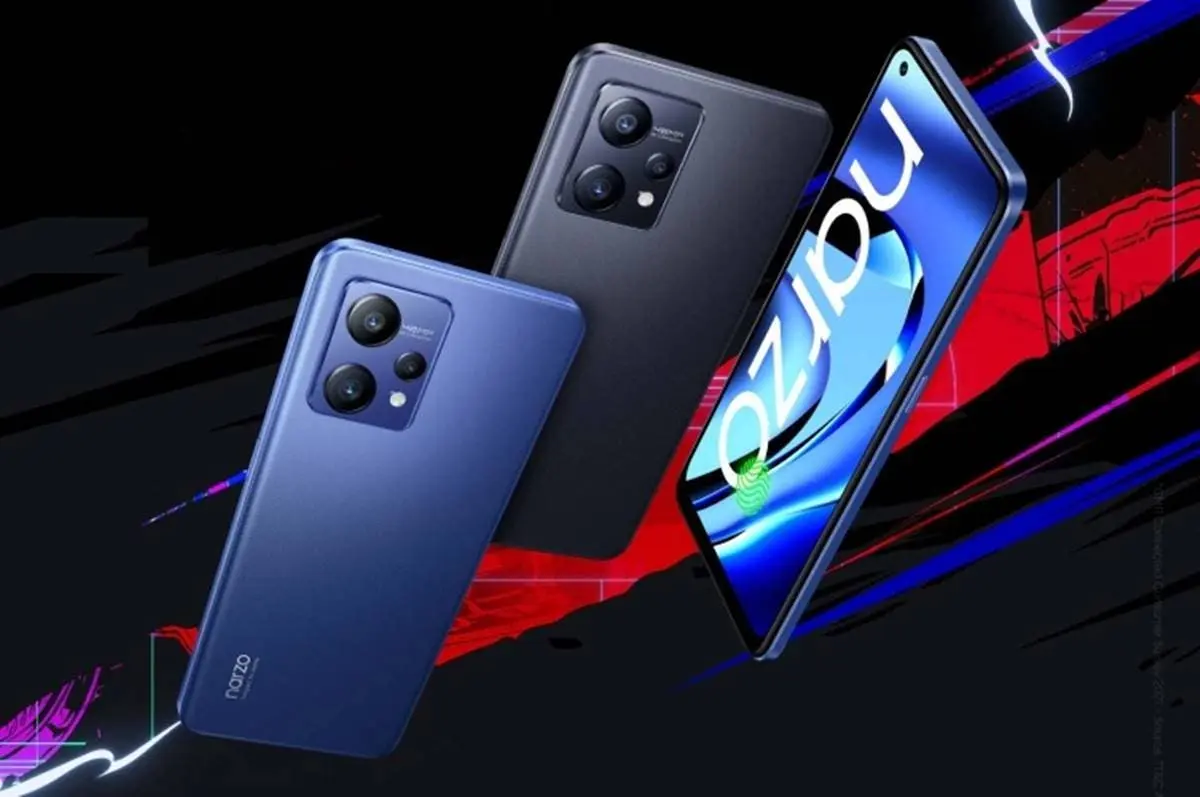 The model also edges out its competitors in the sub-4k price segment by being expandable up to 1TB via a MicroSD card in its Triple Card Slot, which lets users store a lot more, and at the same time use two nano SIM Cards. It also offers one of the cleanest and most intuitive operating systems in its bracket, the realme UI R Edition, which runs on Android 11. It comes in two cool colors with vertical stripe designs: Dark Blue and Mint Green.
No compromise on product and services
The game-changing capabilities of narzo go beyond specifications alone: the company has 20 active service centers, shared with realme, that can handle repairs and warranties, to take care of its customer base from the point of purchase to after-sales.
As more individuals sign up, they quickly learn that owning a narzo smartphone also means being a part of a burgeoning community. The community is constantly being engaged with by narzo Philippines, which frequently hosts events and campaigns like the just finished narzo Stream Raids.
Because narzo and realme have a similar history, even at a more affordable price point, fans can anticipate the same level of quality and overall user experience. realme has been the top smartphone brand in the Philippines for six consecutive quarters.
The narzo 50i Prime and the narzo 50 series are furthermore offered on Shopee, TikTok Shop, and all 27 narzo shops and kiosks countrywide in addition to Lazada.
Follow the brand's official Facebook page and pay attention to the daily live streaming on TikTok for additional details and the most recent updates on narzo Philippines. To be a part of the genuine game changer, join the online community of the 12,000-member Narzo Philippines!
---
RELATED