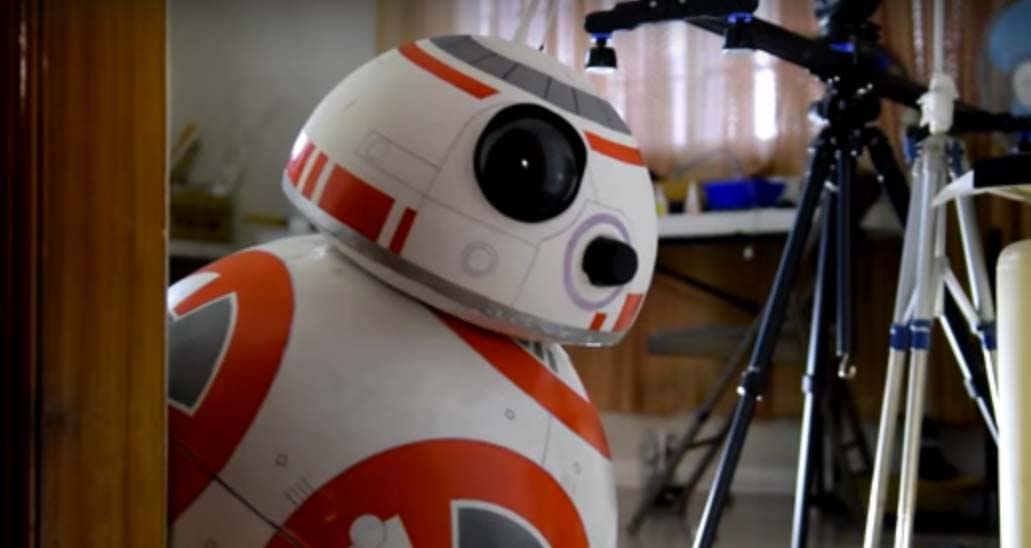 Star Wars: The Force Awakens introduced a lot of new and memorable characters and such character is the new iconic droid of the epic saga, BB8. This newly introduced droid has captivated many new and old Star Wars fan and one particular Pinoy Kid was inspired by the droid in more ways than one.
17-year old De la Salle University Physics student and robotics enthusiast, Angelo Casimiro has brought to life the iconic BB8 in the flesh, thanks to his knowledge in DIY gadgets. The life-size BB8 Droid is fully functional, through the use of a smartphone controller. Angelo was able to build the life-size BB8 droid using only everyday household materials, as well as Arduino program app.
Comparisons and reviews
The materials he used in making this life-like BB8 is as simple as it can be. By using a half of a Christmas ball as the droid's eye, a deodorant cap for the mic, an old antenna for its main antenna and roll-on deodorant balls as the droids mechanism, he was able to form the life-size BB8 and make it move, thanks to the Arduino board. Angelo's overall costs in making the droid are around Php5,700 (around $120) which is a pretty convenient price for you to have your very own droid companion.
Angelo was generous enough to share how he made his life-size BB8, simply check his instructable post and it'll teach you all the stops.