The Narzo brand has just announced that it is now going to become a standalone brand, but it will still remain a part of the Realme ecosystem. Two brand-new smartphones will be launched by the company in the Philippines as a way to commemorate this development.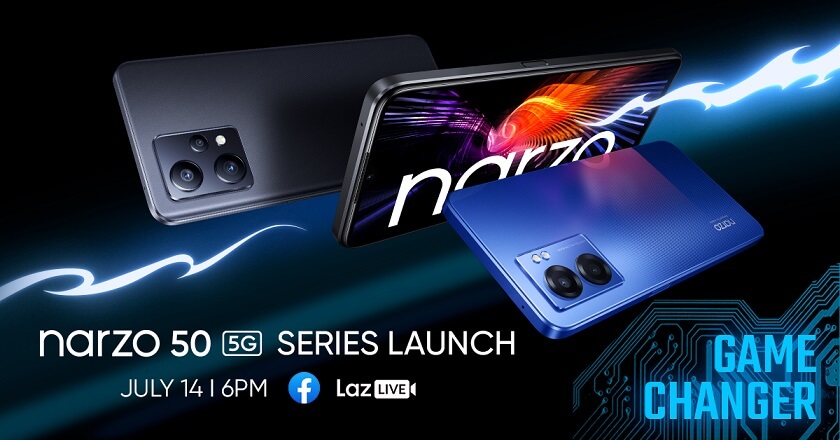 An official press release was issued by the refreshed Narzo brand, announcing that the Narzo 50 5G and Narzo 50 Pro 5G will be launched in the Philippines via Facebook and Lazada live stream on July 14, 2022 at 6:00 PM.
According to Allen Yin, Narzo's Country Manager in the Philippines. Narzo's previous release was sold under the Realme brand but it won't just be a smartphone series under the brand anymore, but it will be a unique entity with its own identity. Narzo was specifically chosen to launch first in the Philippines due to the well-received predecessor models in Southeast Asia.
The previous version of Narzo was released as part of the Realme brand. Among the latest smartphones to launch in the country are the Realme Narzo 50 and the Realme Narzo 50A. This comes as Realme's parent company focuses on high-end devices, which means that Narzo will remain in the budget-friendly category.
It is planned that the company will launch the Narzo 50 5G and Narzo 50 Pro 5G to the Filipino market for its first launch event.
As far as the specifications are concerned, it has a Dimensity 810 processor, a 6.6-inch FHD+ 90Hz display, stereo speakers, a 48-megapixel camera, a 5,000mAh battery, and a 33W charger.
On the other hand, the Pro model is equipped with a more powerful Dimensity 920 chip, a fancier AMOLED display with an in-display fingerprint reader, and an extra 8-megapixel ultrawide camera on the back.
Keep an eye out for details about local availability and SRP next week!