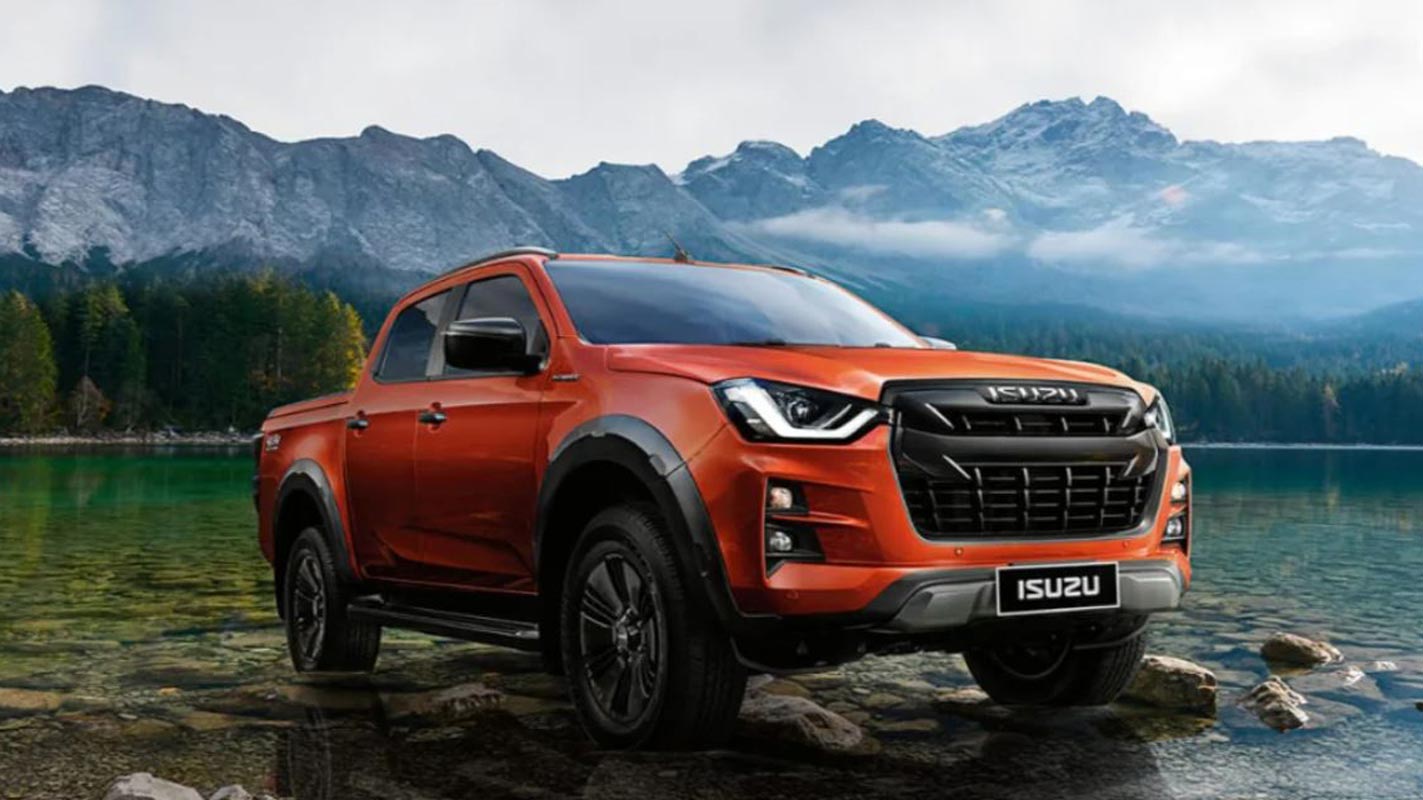 Isuzu is finally introducing the all-new D-Max pickup truck set for 2020 launch both internationally and in the Philippines. The new 2020 D-Max features bigger and integrated front and overall sportier design as well as a much-improved interior.
The Isuzu D-Max 2020 will be the platform for the upcoming Isuzu MU-X 2020 and their new MPV lineup replacing the Crosswind and Sportivo. It will also rival the likes of Mitsubishi Strada and Toyota Hilux.
READ: 2020 Mitsubishi Monter Sport slated for Q2 release date with P1.7M price
In terms of engine, there will be two options as far as we know. The first is the latest Blue Power 1.9-liter RZ4E turbo with 150 horsepower and 350 Nm that is already present in the 2019 MU-X and D-Max. The next is the same 3.0-liter but with improved power at 190 HP and 450 Nm of pulling torque. There is no word if the 2.5-liter has been updated.
For the variants of the D-Max 2020, the top-spec is a 4WD with differential lock called the V-Cross. Next is the Hi-lander with an option of 2WD. It shares the same fog light and headlight design as the V-Cross as well as the integrated bumper. Going lower is the Cab and Space Cab variants with slightly different grilles and the latter having 2 doors.
There is no pricing or official SRP announced during its global debut but we estimate that we could see a P1.1-million to P1.2M base model pricing for the Hi-lander and up to P1.5-million for the V-Cross in the Philippines.
READ: Suzuki S-Presso Compact SUV is a cute and affordable car for P500k price
Isuzu D-Max 2020 specs, release date Philippines, price
Body type: 4-door and 2-door pickup truck
Engine: RZ4E 1.9-liter or 3.0-liter BluePower
Power: 150 HP or190 Horsepower
Torque: 350 Nm or 450 Nm pulling
Transmission: 6-speed automatic or manual
Fuel efficiency: 20 km/l, 70 liter capacity
Ground clearance: 220+ mm, 800m wading depth
Safety: Driver and front passenger's airbags, side-curtain airbags, Adaptive Cruise Control, reverse parking sensors, ISOFIX
Features: Cruise Control, Keyless Entry, Android or Apple Car infotainment
Price: P1.1-million to P1.2-million 2WD base model Hi-lander up to P1.5M for 4WD
Release: Q2 to Q3 2020 in the Philippines