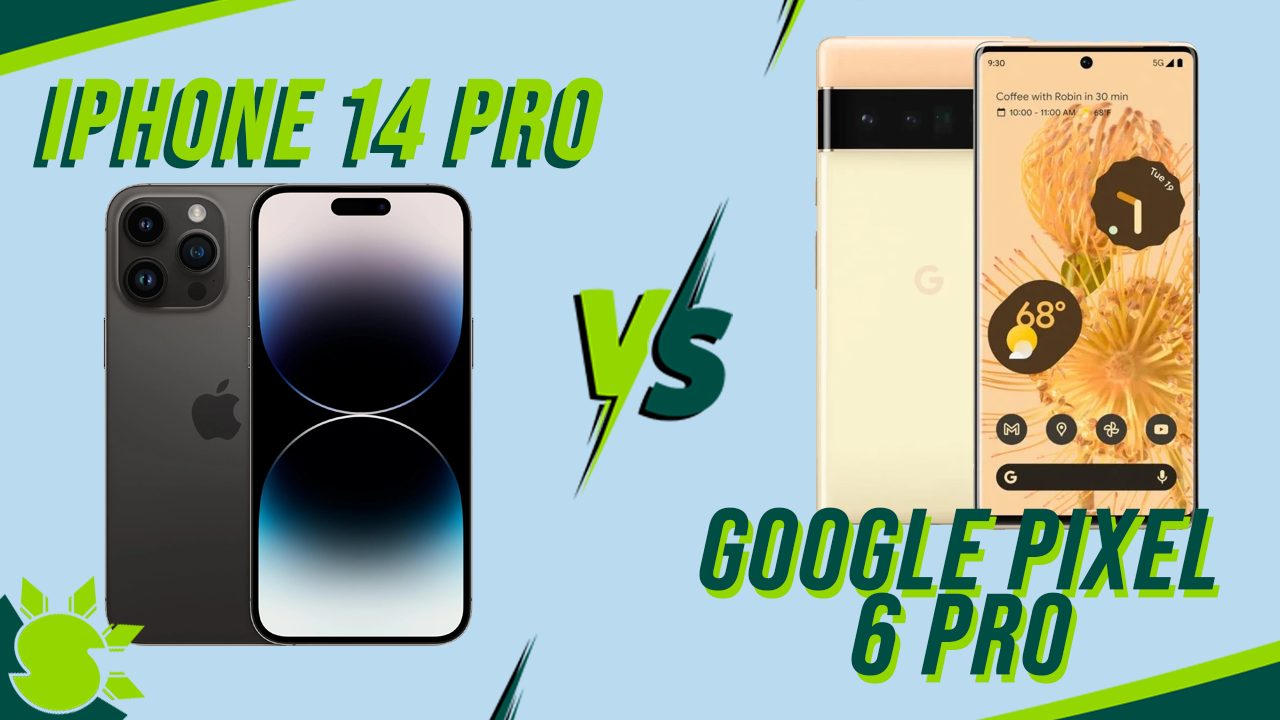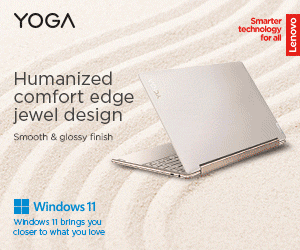 Many people consider Samsung, Xiaomi, and OPPO to be Apple's key rivals, but they overlook another important technological company that may be regarded as Apple's biggest adversary on the software side if we're talking about mobile phones. We're referring to Google, the firm that created the Android operating system. And, given that Apple devices have iOS, the arguments for considering it a competitor are very evident. Google offered a top-tier flagship this year: the Google Pixel 6 Pro. This is why it can now compete with Apple in the flagship market. Is it preferable to go with an Apple or a Google flagship? There is no better way to comprehend it than via comparison. The following table compares the major specs of the Apple iPhone 14 Pro with the Google Pixel 6 Pro. With the exception of the battery and display size, everything we state in this comparison holds true if you replace the iPhone 14 Pro with the iPhone 14 Pro Max.
Design
Which phone has the finest design? It comes down to personal preference: I prefer the iPhone 14 Pro, but Google did an excellent job by creating a flagship with one of the most unique looks available. The new iPhone 14 Pro is the first Apple gadget to have the Dynamic Island, which replaces the notch with a pill-shaped punch hole that can display app data and more. It has a greater build quality since it is made of Ceramic Shield glass and a stainless steel frame, and it also has better water resistance with the IP68 certification and the ability to go underwater for up to 30 minutes at a time. The Google Pixel 6 Pro is significantly larger than its Apple counterpart, but it has incredibly small bezels and an original rear side. It sports a glass back that is covered by Gorilla Glass Victus, an aluminum frame, and IP68 certification (up to 1.5 meters for a max time of 30 minutes).
Display
The screens on these two phones compete fiercely. The Apple iPhone 14 Pro features a 6.1-inch Super Retina XDR OLED display with a Full HD+ resolution of 1179 x 2556 pixels, LTPO technology with an adjustable refresh rate of 1 to 120 Hz, HDR10 certification, Dolby Vision compatibility, and a peak brightness of up to 2,000 nits. The Google Pixel 6 Pro boasts a 6.71-inch diagonal AMOLED display, a Quad HD+ resolution of 1440 x 3120 pixels, an adjustable refresh rate ranging from 1 to 120 Hz, HDR10+ certification, and an in-display fingerprint sensor. Personally, I favor the Google Pixel 6 Pro due to its larger diagonal, which is better for work and gaming, but the iPhone 14 Pro may deliver significantly greater image quality.
Specs & Performance
Both of these phones have flagship-class technology, but the Apple iPhone 14 Pro should be able to give better performance in a variety of settings due to the remarkable optimization of the iOS operating system. It is driven by an octa-core design with two performance cores operating at a maximum frequency of 3.46 GHz, two energy cores running at 2.02 GHz, and a 5-core proprietary graphics unit created with a 4 nm fabrication process. Depending on the configuration, the chipset comes with 6GB of RAM and up to 1TB of native storage. The Google Pixel 6 Pro features a Google Tensor chipset with an octa-core architecture and a maximum clock frequency of 2.8 GHz. The processor is combined with up to 512GB of native storage and 12GB of RAM. The iPhone runs iOS 16 and will receive the longest software support from Apple, whilst the Pixel runs Android 12 and will receive the same from Google.
Camera
Both of these phones have incredible camera setups as well as incredible software to control these cameras. The iPhone 14 Pro is the first iPhone to have a 48MP primary camera, as well as a telephoto sensor and a 12MP ultrawide lens. The Google Pixel 6 Pro has a 50MP primary camera with OIS, a 48MP telephoto sensor with 4x optical zoom, and a 12MP ultrawide lens. Who will take the greatest photos? It has not yet been discovered.
Battery
The battery of the Google Pixel 6 Pro is significantly larger than that of the iPhone 14 Pro. With a capacity of 5003 mAh, it will undoubtedly last longer on a single charge in many situations. If you require a larger battery on an Apple smartphone, you may pick the iPhone 14 Pro Max, which has an even longer battery life.
Price & Availability
The iPhone 14 Pro starts at $1300 or around Php70,990, while the Google Pixel 6 Pro starts at $900 or roughly Php52,099. (prices vary depending on the market). Which one would you choose?
---