More car brands are focusing on the US and Indian market by launching a series of compact crossovers and SUVs. The latest to do so is Hyundai with their 2020 Hyundai Venue SUV. It's a budget car that features internet connectivity to support IoT expansion (internet of things) and may eventually launch in the Philippines this year or in 2020.
Like the unavailable Hyundai Creta, the Hyundai Venue is an attractive and sporty compact SUV with a variety of engine and transmission options. It is available in diesel or petrol/gasoline turbo but the engine availability in PH may differ.
READ: Hyundai Reina is the best selling car in PH for P630k price
Speaking of the engine, the 1.4-liter diesel produces about 90HP and 220 Nm of torque. It's a bit short compared to the Accent's 1.6L CRDi diesel engine but it will undoubtedly handle city and highway driving easily.
The Hyundai Venu is priced from P600k to P900k in India, but the subsidies in this country are higher than in the Philippines. So we estimate that the Hyundai Venue 2020 could be priced around P900k to P1-million pesos in PH once available.
The competition in this compact segment is really tight with the Ford Ecosport leading the PH market, thanks to the presence it has established 5 years ago. Despite offering a 5-seater capacity, the Hyundai Venue could still claim a large portion of the market if HARI could make it available in our local shores.
READ: 7-seater Toyota Avanza 2019 launched in PH for P700k price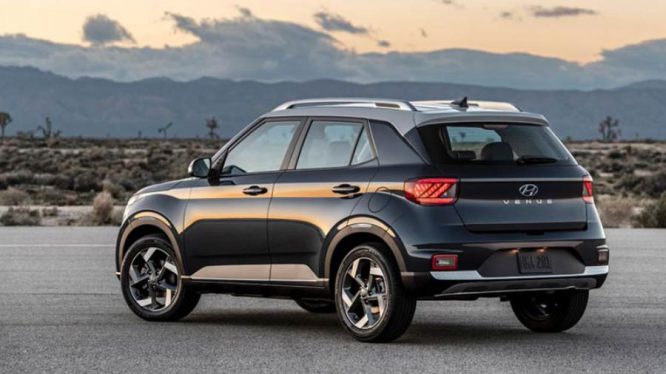 2020 Hyundai Venue specs, price, release date in the Philippines
Body type: 5-door compact SUV or crossover
Engine: 1.4-liter diesel, 1.6-liter gasoline
Power: 90 HP or 120 HP for diesel and petrol engine respectively
Torque: 220 or 150 Nm for diesel and petrol engine respectively
Transmission: Manual or automatic
Fuel efficiency: est. maximum 20km/l highway*
Ground clearance: 200 to 210 mm
Safety: Driver and front passenger airbags, ABS or Anti-lock Brake System, Parking sensors and camera (optional), ISOFIX
Features: Optional touch infotainment system, LED lights, panoramic sunroof
Price: P900k estimated pricing for the base model
Release date: end of 2019 or 2020 in the Philippines