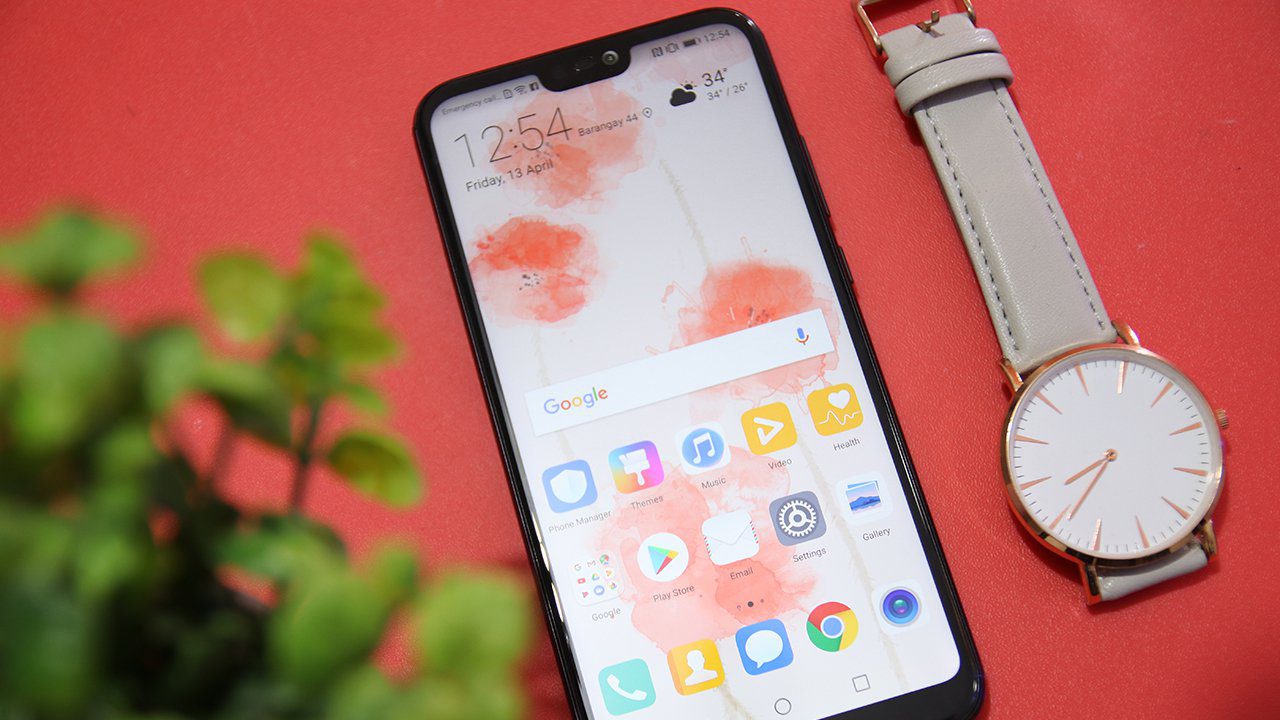 Huawei keeps on surprising us. Just when you thought the P-series will just be the P20 and P20 Pro, then suddenly mid-range version showed up and is ready to take the spotlight.
This Chinese manufacturer giant is getting a huge success and climbed up fast to one of the top smartphone manufacturers. Now, they're proving themselves by releasing a lineup of smartphone beasts. Among them is the Huawei P20 Lite, also known as the Nova 3e.
Phone
Huawei P20 Lite
Display
5.84-inches LTPS IPS LCD
1080 x 2280 resolution
80.55% screen-to-body ratio
Ambient light sensor
Proximity sensor
Dimensions
148.6 x 71.2 x 7.4 mm
Chipset
HiSilicon Kirin 659
CPU
Android 8.0 (Oreo)
GPU
Mali-T830 MP2
Memory
64GB internal storage
4GB RAM(expandable up to 256 GB)
Connectivity
LTE, 802.11ac, B.T. 4.2, GPS, A-GPS, GLONASS, BDS, LX1 NFC, Type-C 1.0 reversible connector
Battery
Non-removable Li-Po

3,000 mAh
Fast battery charging 9V/2A

Price
  Php 15, 990
Design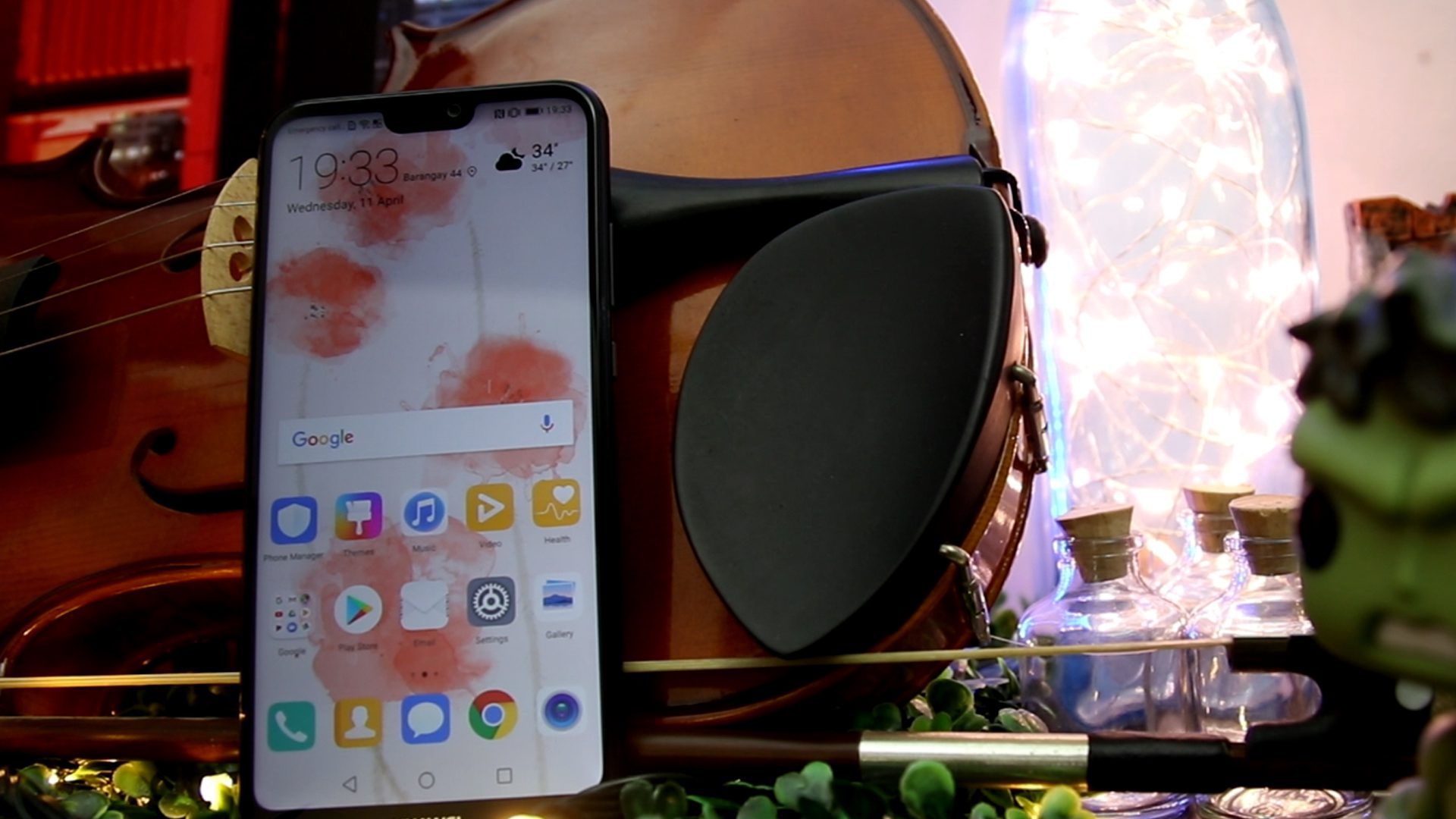 This handset indeed is in line with smartphones with premium design, with glass front and back, metal frame and curved edges. Also, include the famous notch and all screen makes it super modern. The fingerprint scanner is on a convenient place where our hand can easily reach.
Its glass back panel makes subtle fingerprints and smudges visible upon holding it, however, if you used this on lighter color versions; Klein Blue and Sakura Pink, fingerprints and smudges won't be noticeable. The side has a volume rocker, a power button, and a sim tray. At the bottom is a type C reversible connector, a 2.5 audio port, and a speaker grille.
Another thing I liked about the designs of P20 series is the alignment of the texts at the back to the vertical camera. It gives a satisfying feeling.
Display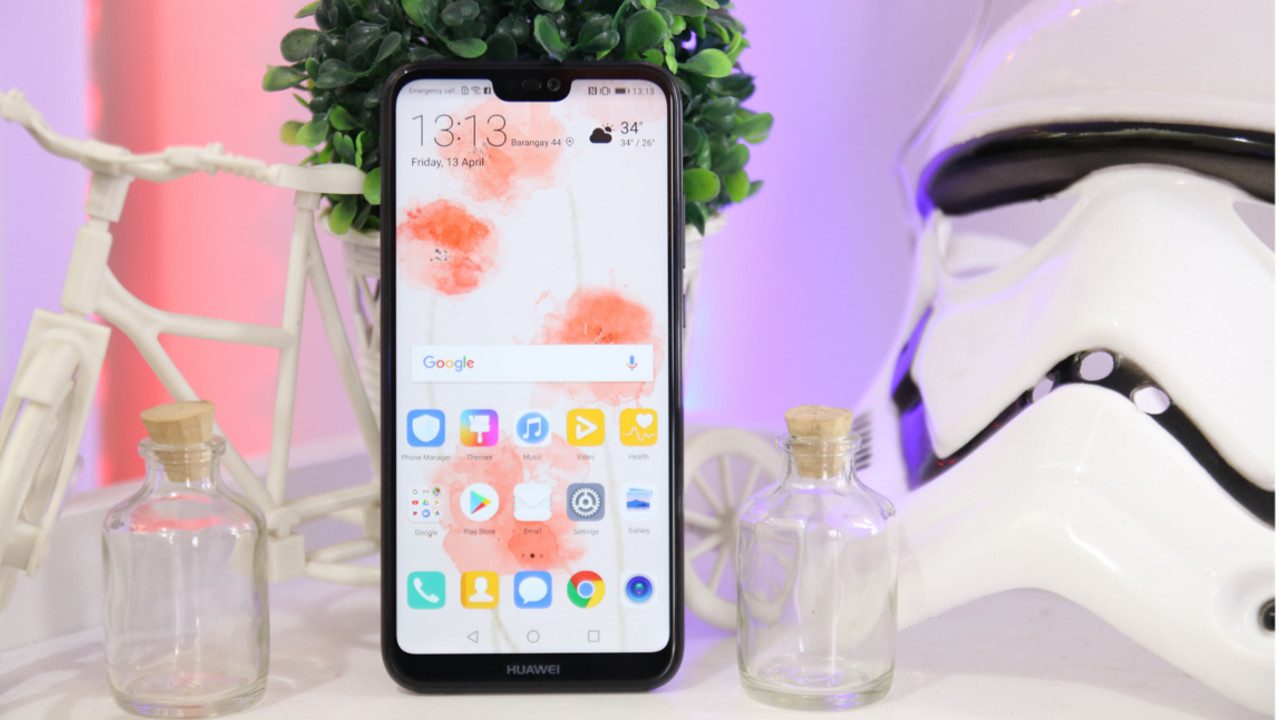 Huawei P20 Lite sports a 5.84-inches HUAWEI FullView with the resolution of 2280 x 1080 FHD+. The screen is sharp and vibrant and is okay with outdoors. This all screen beauty also joined the iPhone X-style notch trend and others say that it was the major selling point of the P20 Lite. It may be the hottest trend in the smartphone industry, but there will always be people who won't buy this notch craze. So luckily Huawei heard their prayers and provided an option that hides the notch.
Camera
I was surprised when I used the camera, the color accuracy and the selfie results are impressive for a mid-range phone. It is equipped with a dual rear cam with 16-megapixels and 2-megapixels also with f/2.2 for aperture and 16-megapixels for the front camera with f/2.0 aperture. It also features cool AR lens where you can take a photo with cute filters and backgrounds.
Here are some of the sample shots
The color accuracy of this shot is quite high though some further details of the trees are not that crisp which is forgivable for a midrange smartphone.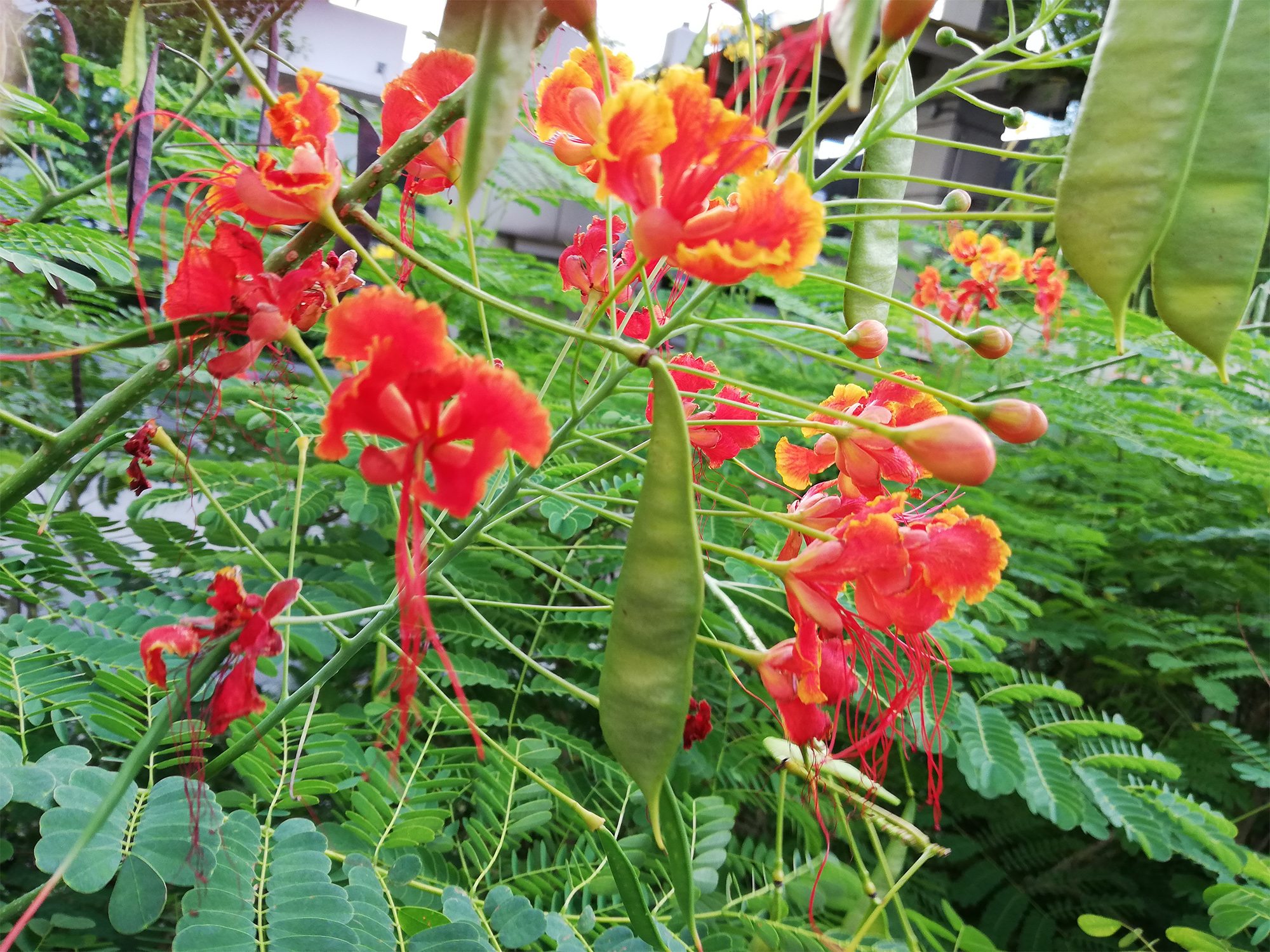 The pinkish-orange color of the flower is flaming on this photo, but good thing is that brightness in color didn't ruin the photo instead it gave life to the picture making it "Instagram-worthy."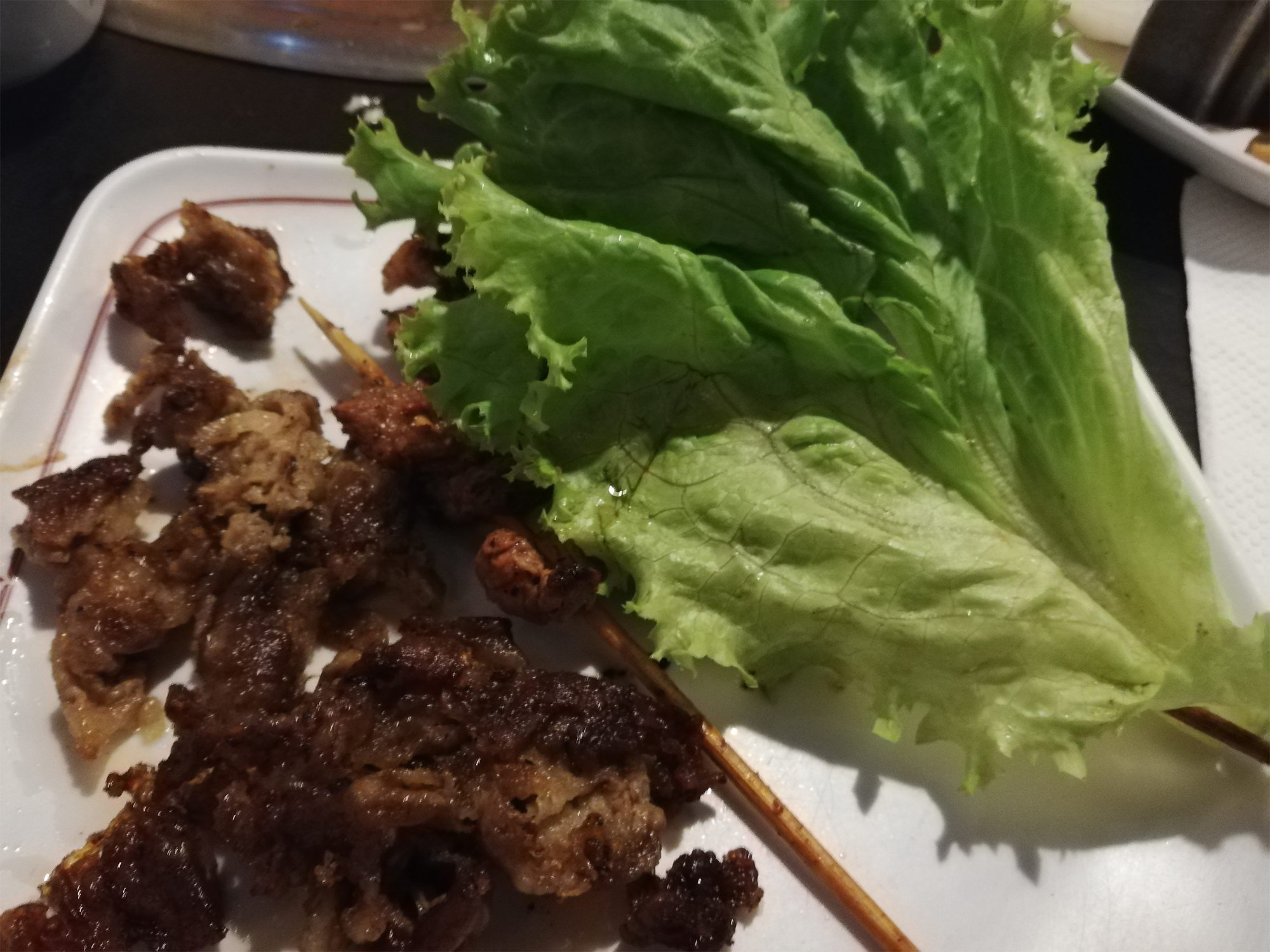 Unlike its high-end versions, it cannot detect the food and change into food mode automatically. Still, it came out good and accurate in terms of color.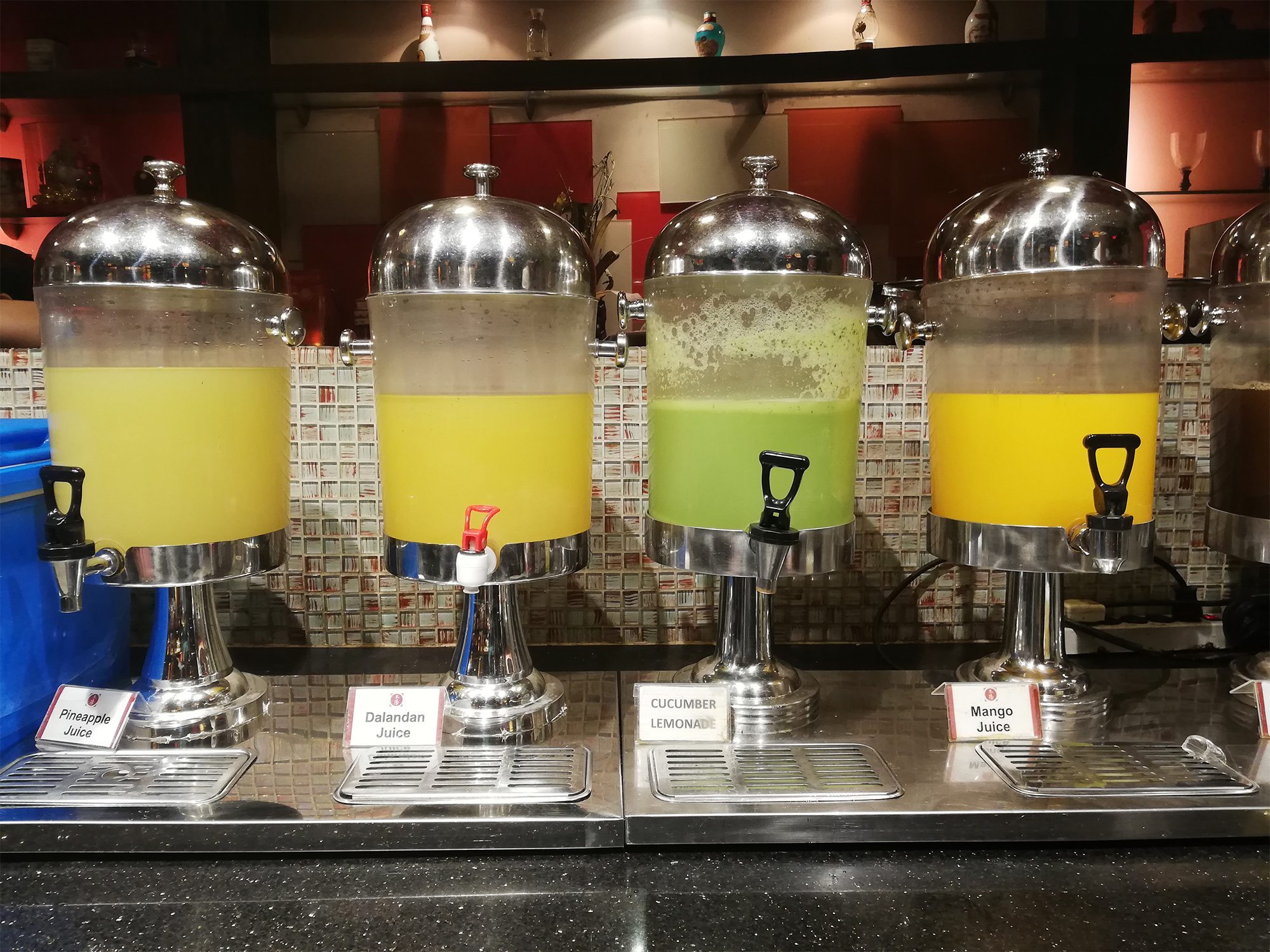 We cannot deny that this camera can take good shots, even texts details of the juice flavors are clearly captured. The shades of yellow are visible and yet not too splashy. I took this photo once and fast, I'm surprised it came out nice for that shot.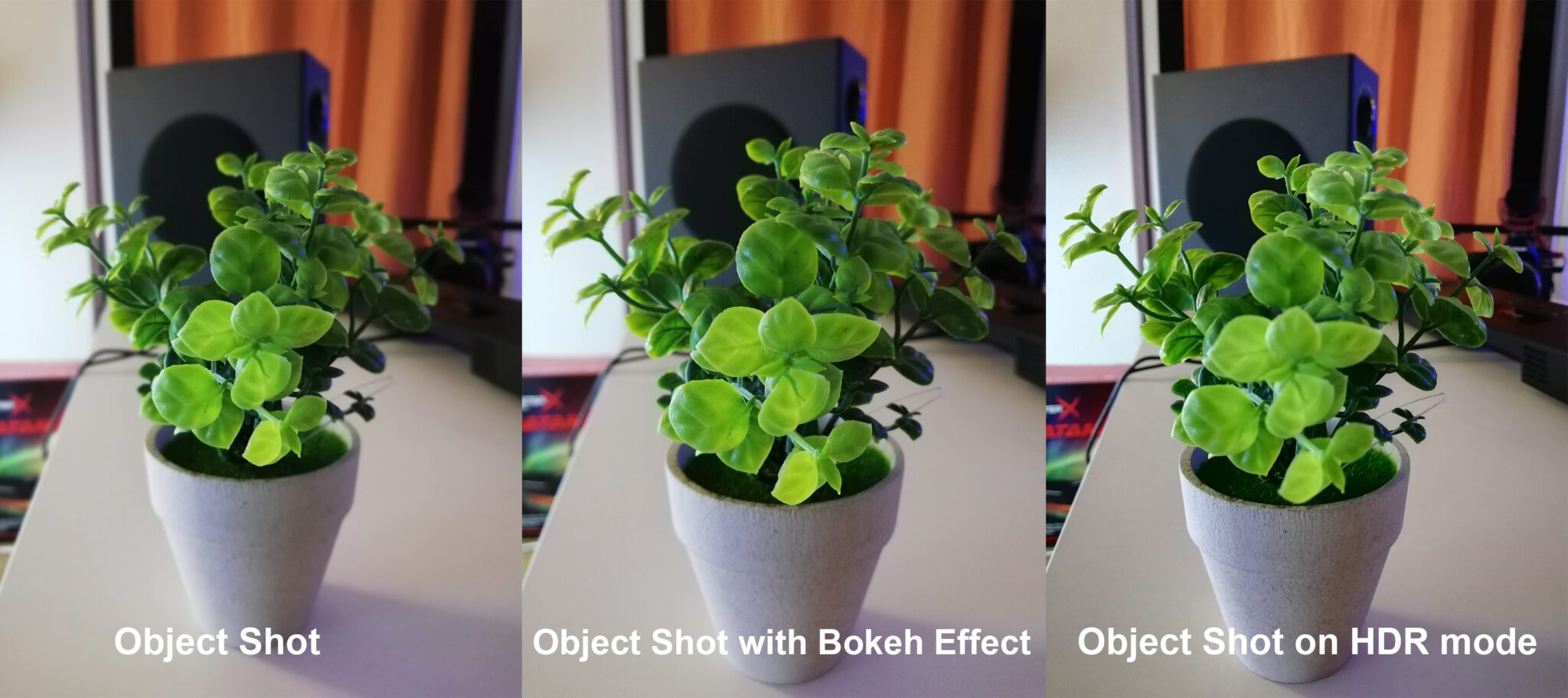 On these object shots on different modes, it may seem that they are all similar especially on the first two photo from the right. If you look closely at the subjects, the focus area on the object shot is at the leaves only. While the photo with bokeh effect focused on the whole subject though some leaves on the back portion are also blurred. The HDR mode was crisp, even the wrinkle lines on the vase are clear.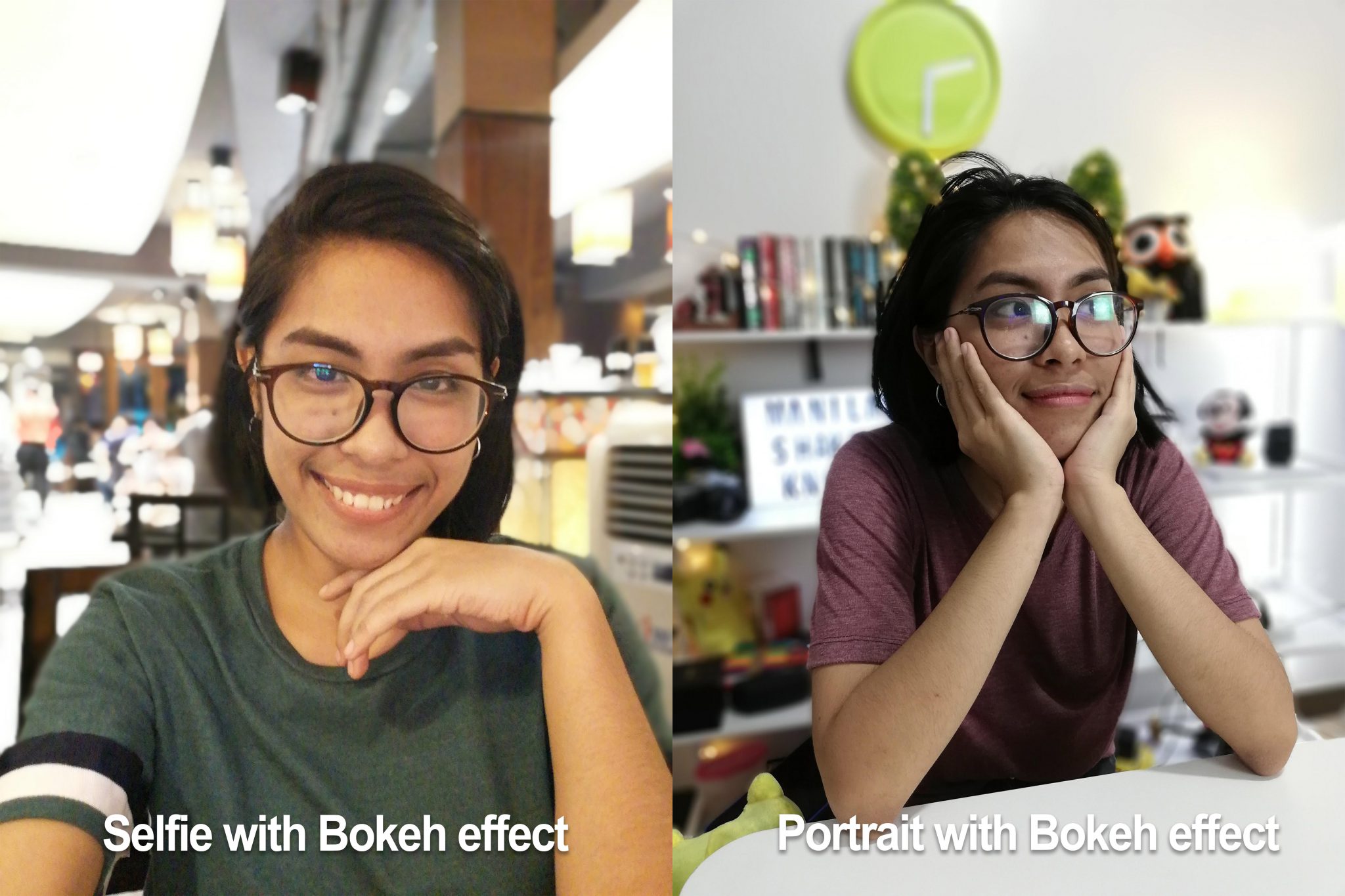 There will always be flaws in something, the bokeh effect on portrait mode is average while on the selfie is poor. As you can see, the portrait is fine. It read the edges of my shirt but the ends of the hair are blurred. While on the selfie, all the edges of the hair to the shirt is blurred.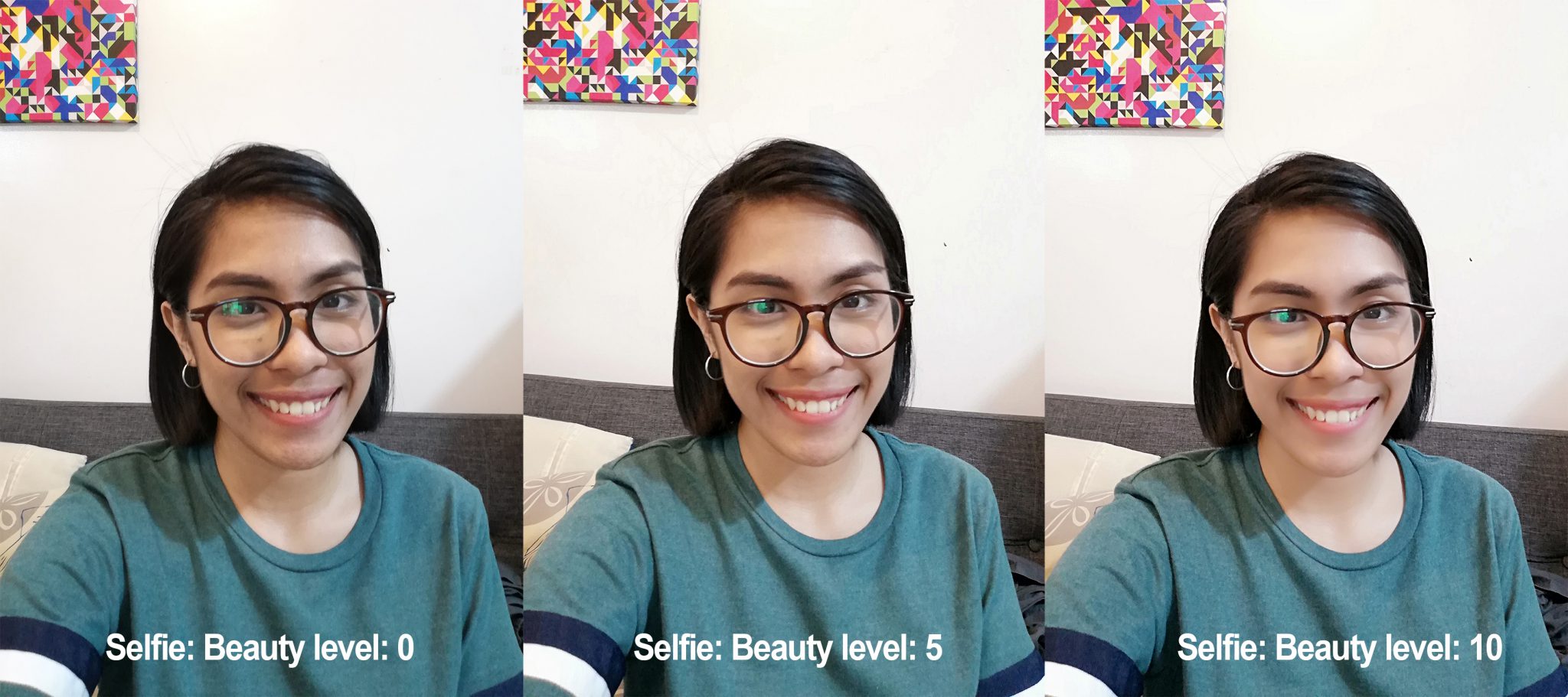 We tested selfie and how beautiful can I get from beauty level mode. Using this, I realized that we're beautiful without all these effects. On the level 5, skin looked flawless and somehow managed to look bit natural but when the level was pushed to the maximum, the effect became obvious and so artificial-looking. It's an off because why use this mode if you can be pretty on your own without looking so fake.
Low-light selfie with flash is fine, the face is clear and the cityscape still looked beautiful. While the side without flash is cloudy and bit blur. But this is forgivable for a mid-range phone.
Both cityscape photos are okay, but the shot with a flash resulted in flaming orange lights with an aura. It made the photo dramatic and beautiful. However, grains are much visible compared to the photo without flash. While the other side has more blacks. Actually, this part is subjective, because both shots are okay, it's up to you which one is pleasing to your eyes.
We should not forget the cute part. Huawei P20 Lite has this AR lens feature where you can add filters and background to your selfie. However, some might think this is a bit too much some might find this adorable.
User Experience
As I was using this phone, I discovered that face unlock feature does not recognize my face when my eyes are closed. The good thing about this is that no one can easily access your phone even when you're asleep. You still have the full control over your phone. Even in dim light, face unlock feature still work though it's not as fast when you unlock it with good lighting.
Another thing is that you can hide the notch. So for those whose not into this iPhone X-notch trend can simply hide it.
Watching videos is smooth and if you don't like the color of your phone, you can customize it or turn on eye comfort so that your eyes won't hurt from too much phone exposure.
Huawei P20 Lite is powered by HiSilicon Kirin 659 processor that runs on Android 8.0 Oreo that runs fluenly and without delay. Equipped with Mali-T830 MP2 with 4GB RAM and 64GB internal storage. Switching from one app to another is smooth. We tested some benchmark tools and these are the results:
| | |
| --- | --- |
| Benchmarks | Huawei P20 Lite |
| Antutu | 88072 |
| Geekbench (single-core) | 926 |
| Geekbench (multi-core) | 3693 |
| PCMark Work | 4726 |
Playing games on this phone is not outstanding but it's decent and can handle heavy graphics mobile games. You might encounter a little hiccup in-game but not too distracting. Intensive gaming on this phone is alright and it does not heat up too much when playing for a couple of hours.
Battery/Performance
With 3,000mAh, you can have a decent gaming and social media browsing. Though we cannot expect so much for the performance unlike it the upper-class P20 and P20 Pro, its battery capacity gave us plenty amount of time on browsing and gaming before it totally ran out of power. I left this phone on standby 9 hours, and the device lost 10 percent when I came back. I can safely say that this phone has a good energy management.
| | |
| --- | --- |
| Battery | Huawei P20 Lite |
| Battery | 3000mAh |
| Standby time | 16h |
Audio
It has a decent sound while listening to music and watching videos. However, when pushed to maximum level sound became scratchy. Listen for yourselves.
Verdict
All in all this phone is a good choice for those who want a not-so-expensive but good quality smartphone. Although they may have been flaws but still comparing this to other mid-range phones with almost the same price, this might be a better choice. Huawei P20 Lite is a bargain to those who want the P20 and P20 Pro but can't afford one. It is not yet confirmed but it might arrive at a retail price of 15,990. Is it reasonable or not? We will find out on April 28.
What do you think? Comment down below, like if you love the video, and subscribe if you wanna see more.