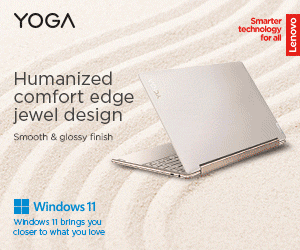 If you use an Android smartphone and its services, Google tracks your activity to show you personalized content and adverts. If you're worried about Google's privacy practices, you can review and remove your Google Activity history.
First, log in here.
Google tracks three sorts of actions here:

• Web & App Activity: Saves your activity on Google sites and apps, including information like your location, so that Maps, Search, and other Google services can give you faster searches, better suggestions, and a more personalized experience.
• Location History: Saves where you go with your devices, even when you're not using a specific Google service, so you can get personalized maps, recommendations based on places you've been, and more.
• YouTube History: Saves the videos you watch and the things you search for on YouTube so you can get better suggestions, remember where you left off, and more.
Delete Google Activity
The dashboard shows you a timeline of all your activities in one place. It shows the apps you used on your devices, the Google searches you did, and the websites you visited.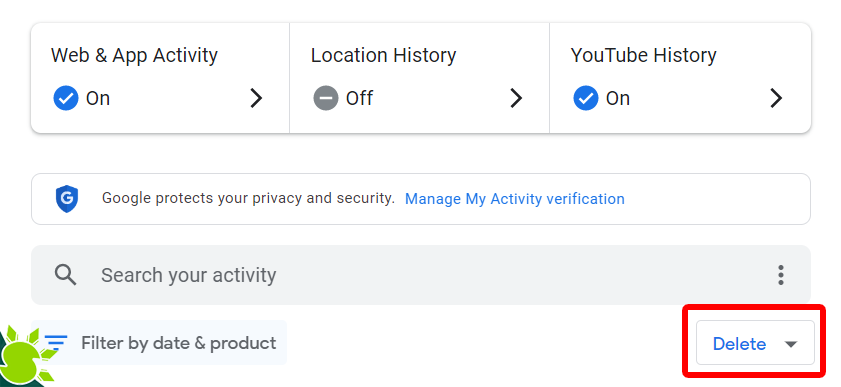 You can delete all your activities based on the time from this page. It could be from the last hour, day, all time, or a custom range you set. But if you want to do it by category, you can click on any of them to go to a different dashboard. Choose Manage at the bottom and choose to delete your activity history.
Auto-Delete Google Activity
You have the option of using auto-delete if the situation arises in which you want Google to continue tracking your activity. Still, you also want it to delete the data after a predetermined time. Click on the category and then on the option to delete items automatically.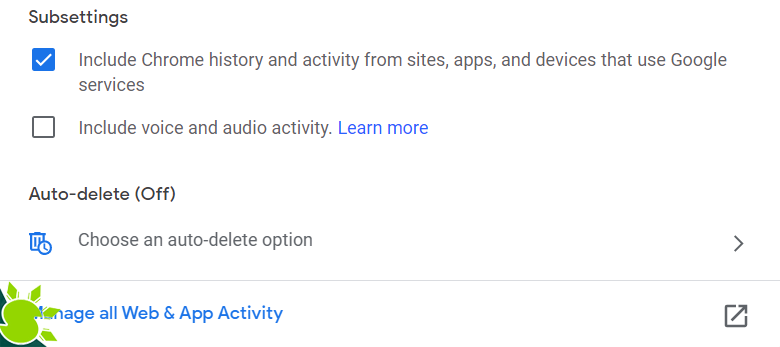 You can have an activity older than 3, 8, or 36 months automatically deleted from your account.
If you want Google to continue to provide you with a personalized experience for its services but you don't want it to keep your precious data, this is a good option for you to go with.